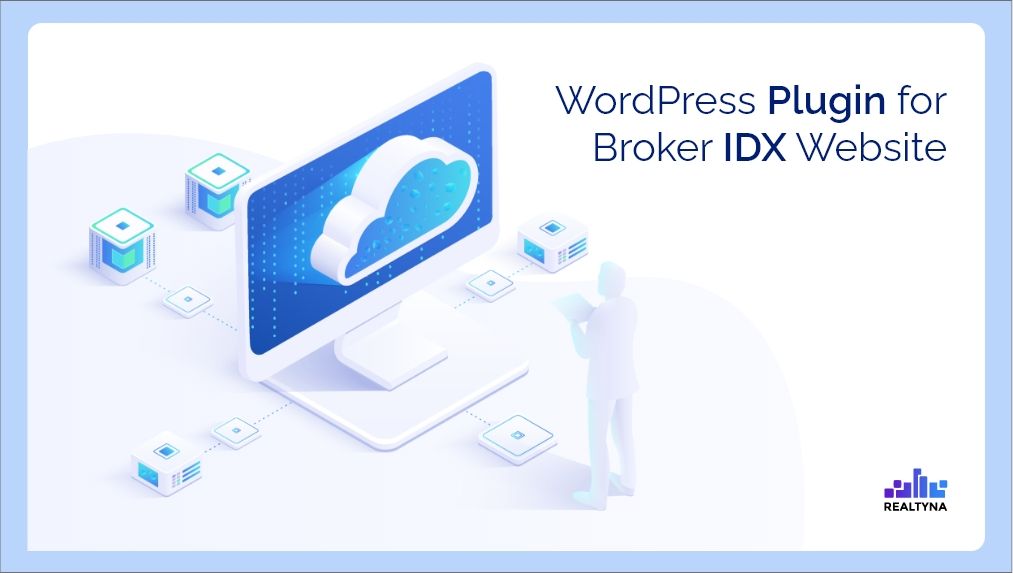 WordPress Plugin for Broker IDX Website
13 Sep 2021

Posted at 11:00h
0 Comments
Do agents still need an IDX website, when everyone is searching properties on Zillow and Trulia? Definitely, they need an IDX website of their own. Today, we are going to discuss WordPress plugins for a real estate broker IDX website and why running a real estate website matters for brokers, agents and real estate professionals.
WordPress Plugins in a Nutshell
WordPress is a unique website builder as it features thousands of plugins that allows website owners to modify, change and customize their real estate website with no coding. This is something that real estate professionals want to use while building a real estate website. Are you interested in a WordPress plugin? Then you should definitely check our article on the 7 best real estate WordPress plugins with free demos and which IDX WordPress plugin should I use.
Real Estate Website for Brokers – Why it Matters
Every business is operating online and thousands of different websites are available for different businesses. If you are in any industry, then you already know how important it is to run a website. Brokers, agents and simply real estate professionals are not an exception here. Real estate websites are definitely something that help professionals to be the leading power in the real estate industry. For more, check our article on why real estate websites matter in the post-pandemic era.
WordPress Themes for IDX Websites
WordPress plugins allow you to have different options for website themes. The same applies to real estate websites. There are many WordPress themes you can choose from. Some of them are highlighted below:
Sesame Theme
Sesame is a free WordPress theme for real estate broker IDX websites. It is definitely a well-structured theme that can be perfectly matched to any device — mobile or computer. Brokers can easily use it for their website because it is a very flexible theme, and it does not require any coding. For more, check our article on everything you need to know about Sesame Theme.
Fancify Theme
Fancify can be easily considered one of the most useful WordPress themes available on the internet for several reasons. It is very customizable, and it is compatible with WordPress plugins. It comes with IDX features and MLS capability too. Fancify theme is also responsive to all devices out there. For more information, check our article on what makes Fancify a unique WordPress Theme.
Avada Theme
If you are looking for a customizable WordPress theme for a real estate website, then Avada theme can be the best option out there. It is a very popular theme for IDX websites. Avada is an SEO friendly theme, which is very important for brokers while running a real estate website. Are you interested in other themes as well? Check our article on WordPress real estate themes with IDX.
Last Several Words
A WordPress IDX website is a very useful tool for every broker. But before running a real estate website, there are many things you need to know. For example, the difference between a WordPress theme and a WordPress template.
There are many other things you should think about while running a real estate website. For more, check our article on what to consider while building your real estate website.