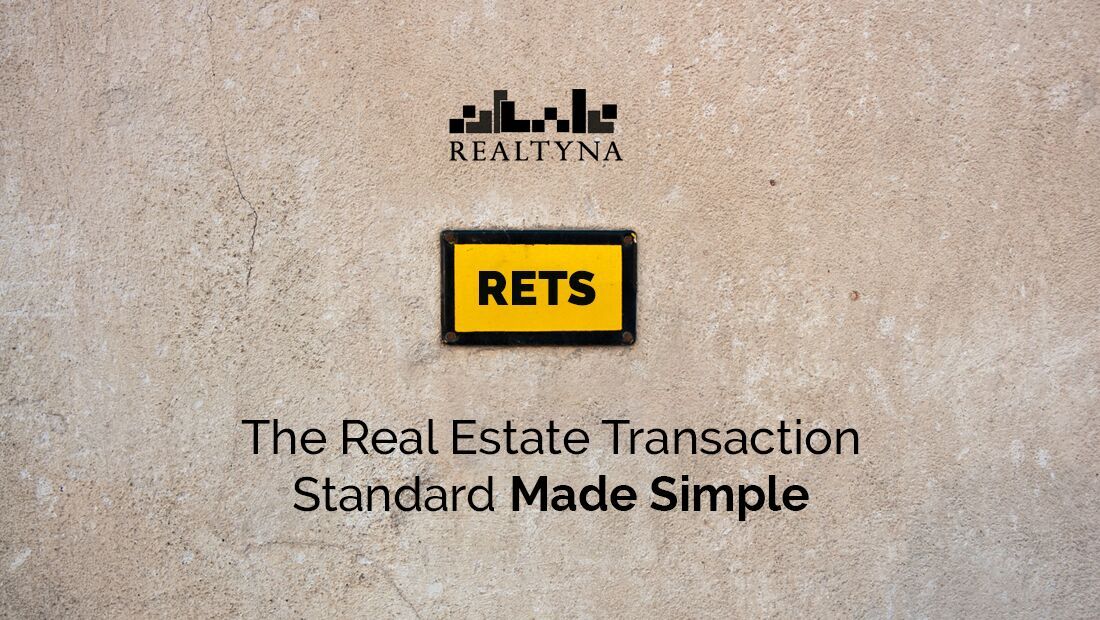 RETS Definition: The Real Estate Transaction Standard Made Simple
19 Mar 2018

Posted at 17:50h
0 Comments
Please note that the Real Estate Transaction Standard (RETS) has been deprecated and is no longer recommended for use in MLS/IDX integration. Consumers are advised to use the Real Estate Standards Organization (RESO) Web API, which provides a more efficient and secure way of accessing MLS/IDX data. We strongly encourage all users to transition to RESO Web API for a better and more reliable experience. Learn more
If you're in the real estate industry, you may have come across the term RETS.
RETS is a technology standard that streamlines property listing data transfers among MLSs, agents, and brokers to address decentralization in the real estate industry and speed the development of IDX, apps, and other products.
Still confused by this definition? We explain everything below.
RETS
/rets/
noun
A data standard that unifies the structure and formatting of electronic property listings to make them easily transferable for agents and brokers and to minimize the effects of fragmentation in the real estate industry.
"I am looking for a web developer who has a lot of experience with RETS."
THE PROBLEM
The real estate industry is fragmented. There is no central body warehousing all property listings in the United States.
Instead there are around 800 small and medium real estate boards. Each maintains its own MLS or database of property listings.
This could cause problems.
Imagine for a minute that you are a real estate agent in Cincinnati, Ohio.
You may want listings from Ohio, Kentucky and Indiana on your web site, as all three states converge in the area.
This would require connections to three separate MLS. If each has its own data format, forget about it.
LUKES TIP #1: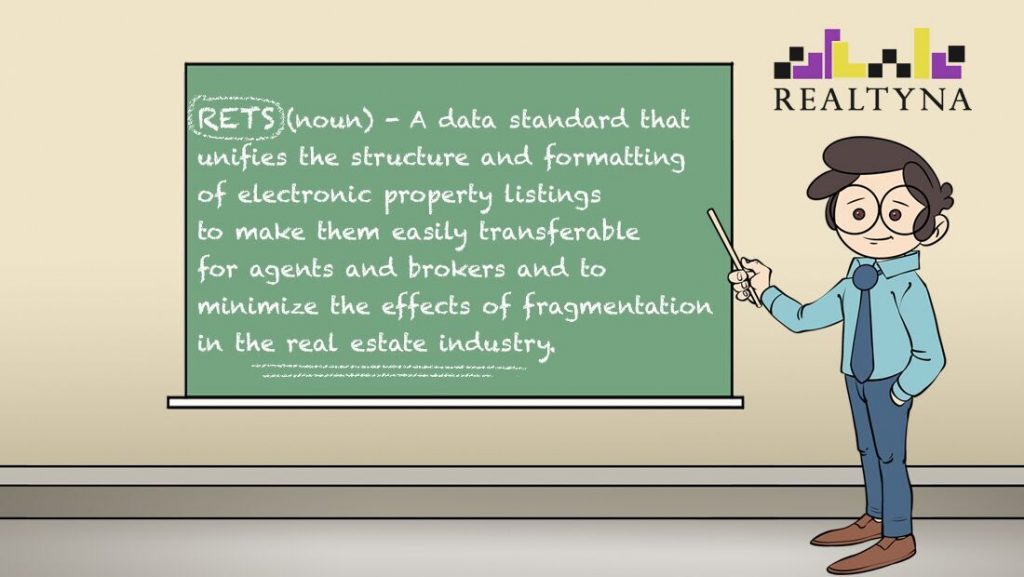 You will spend so long cleaning and reformatting the property listing data that it's not even worth doing your project.
This was the reality when the real estate industry began the transition online.
THE SOLUTION
So in 1999, NAR launched RETS or the Real Estate Transaction Standard.
RETS provided a consistent framework for electronic property listings across the U.S. real estate industry.
This allows agents to easily host listings from several MLS on their site.
And it allows companies like Realtyna to provide IDX services to agents and brokers around the country.
LUKES TIP#2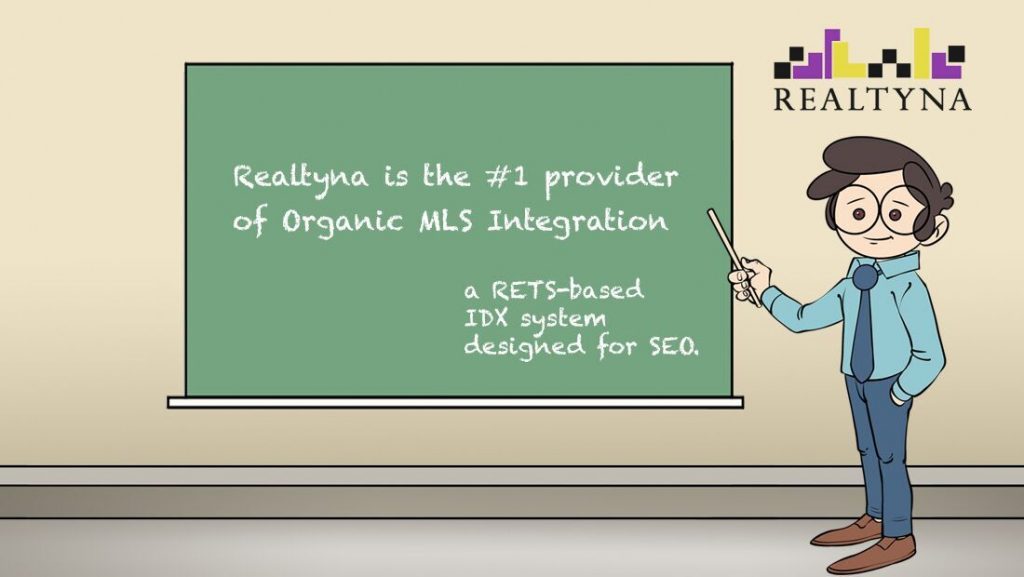 There are still some structural differences MLS to MLS.
But RETS has greatly cut down the time and money necessary to work with property listing data.
MORE INFORMATION ABOUT RETS
You might have heard of a RETS feed, or a RETS server.
These are simply the data feeds and servers that use property listings in the RETS format.
The Real Estate Standards Organization (RESO) is the real estate industry's standards making body. It develops and implements RETS and other standards.
WHAT IS THE FUTURE OF RETS
Despite a good run, RETS is coming to an end. The RETS mission remains: easing electronic property listing transfers among real estate professionals. But the actual standard is being replaced. The new RESO Web API, will focus on mobile and social applications.
MLS will be required to adopt RESO Web API by December 2018.