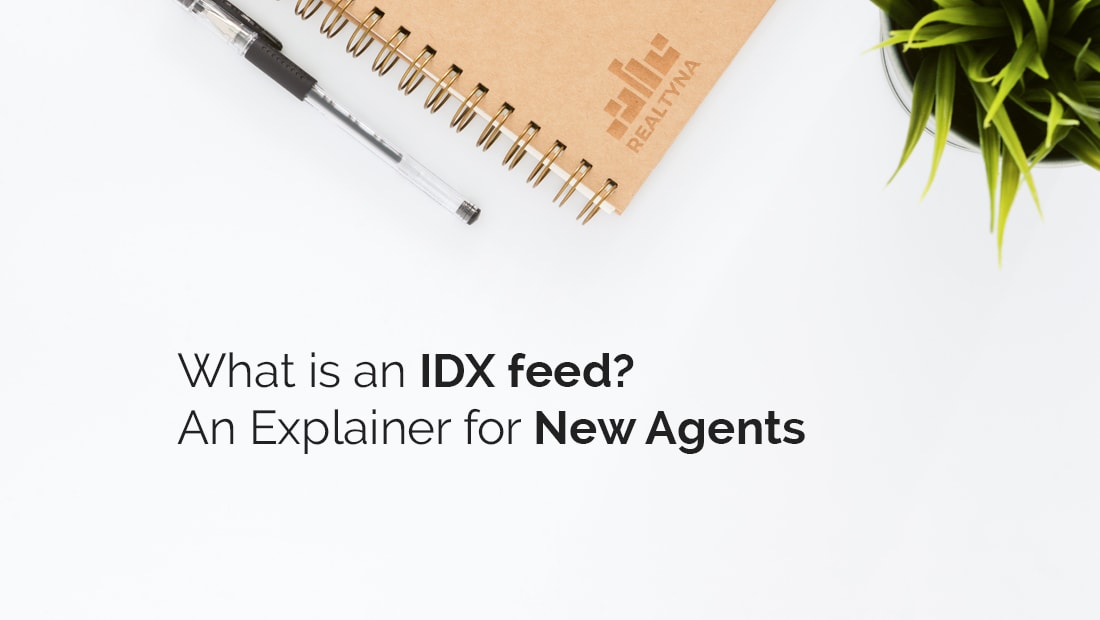 What is an IDX feed? An Explainer for New Agents
27 Aug 2021

Posted at 11:00h
0 Comments
The real estate industry is evolving at a rapid pace. Each year agents and brokers have more tools at their disposal than the year before. But even with all the change, one thing remains the bedrock of industry—the Internet Data Exchange (IDX) Feed. IF you are not familiar to IDX it's better to understand what is IDX in real estate first.
What is an IDX feed?
An IDX feed is a data connection that transfers listings data between a real estate agent's website and a Multiple Listing Service (MLS) and updates those listings as properties come on or off the market.
Anytime you search for properties online, you are using a website feature built with an IDX feed. Think about a brokerage website. As soon as you land on the home page, you see a search bar. And if you enter a search term, you see all the listings matching that term. The IDX feed is the data link that allows the brokerage to display these listings and keep them up-to-date in an ever-changing market.
Why Do You Need IDX Feed on Your Real Estate Website?
The IDX feed is so essential to real estate that there is an entire industry of developers and technicians to build and service them. Google, "IDX feed," online and you'll see dozens of companies offering IDX feed services. With more and more real estate activities being conducted online, there's no shortage of demand for IDX feeds.
Yet, even with all the advances in the real estate industry, the IDX feed remains largely how it was two decades ago. New real estate websites have sleek styles, modern features, and new ways to integrate videos. However, the IDX feed that services these sites are pretty much the same as the one servicing a site built in 1999.
Why is this? Part of the reason is that data transfer technologies are older and more stable. Part of the reason is the Real Estate Standards Organization (RESO). RESO provides industry-wide guidelines on how real estate data should be exchanged on the web. Once you meet those guidelines, there is really no reason to change.
Still, with an IDX feed, an MLS (multiple listing service) member can integrate real estate listings into their real estate website without any hassle. There are a few different kinds of IDX feed, such as RETS and VOW that a majority of real estate professionals use in 2021. We'll get into those below.
What Is a RETS Feed?
A RETS feed is a personalized raw data connection between your website and your MLS based on the Real Estate Transaction Standard, allowing you to import property listings. With the right software, display them on your website.
You can think of a RETS feed as a type of IDX feed. Other IDX technologies include framing, FTP, and RESO Web API. The distinguishing feature of RETS is that it provides raw data. Without software to interpret this data, a RETS feed is pretty much useless.
Benefits of RETS Feed
Why would you want this? A raw data feed provides a few advantages. First, it allows you to customize your property search. If your business model focuses on a specific property type or a particular city/community, you can modify your feed to reflect this. You or your developer can set up the feed to pull only the properties you need from the MLS, providing more control than other technologies.
Second, the raw data allows you to construct strong SEO content. With a RETS feed, the listings you display on your site reside on your site. This allows Google and other search engines to index them, which boosts your chances of landing on page one.
We have more on RETS in our article RETS Definition: The Real Estate Transaction Standard Explained.
What is a VOW Feed?
A VOW feed is a data connection between your website and your MLS that allows you to import and display VOW data. A VOW feed typically includes off-market listings and is designed to allow agents to provide more comprehensive market information online.
Using VOW on Your Website to Communicate With Homebuyers
As homebuyers get savvier, they are looking for more data and statistics to support their buying decision. This has led some agents to turn to VOW, short for Virtual Office Website. A VOW feed works a lot like a RETS feed. It provides raw data from the MLS to the agent website.
Unlike RETS, which includes active listings only, VOW includes some off-market listings. VOW feeds vary by MLS but they can include sold listings that go back five years or more, expired listings, a sales history for each property, original list price, price changes, days on market, and more.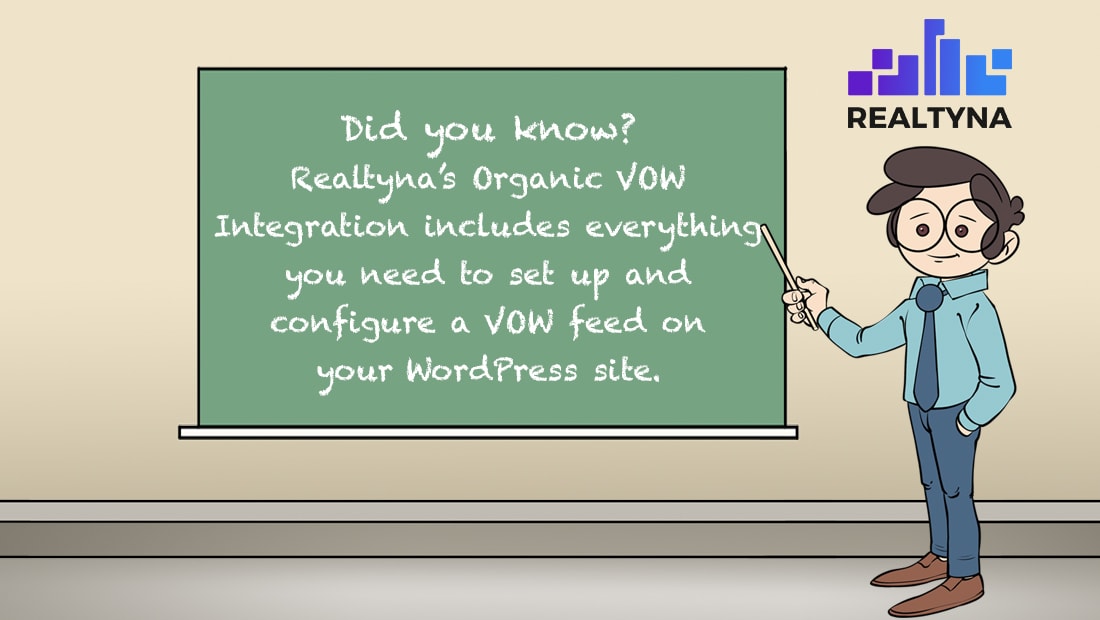 Because they include more data, VOW feeds also typically include tighter rules. For example, most MLS require that a lead or client register to the agent's website before accessing the VOW listings.
We have more on VOW in our article RETS and VOW.
IDX vs. RETS vs. VOW, What Is The Difference?
The difference between IDX, RETS, and VOW is that IDX and RETS are real estate data feeds that provide active listings and VOW is a data connection that provides these same properties plus some off-market listings.
Many new agent's use IDX or RETS. But depending on your business model, you may consider VOW. VOW and RETS also provide SEO advantages over many IDX technologies.
Now, you should know everything you need to know about IDX feeds. Did we forget to explain something? Feel free to leave it in the comments. Or contact us if you have any questions.
Or for more real estate explainers, check out Real Estate Listing Data Explained. or our video below!