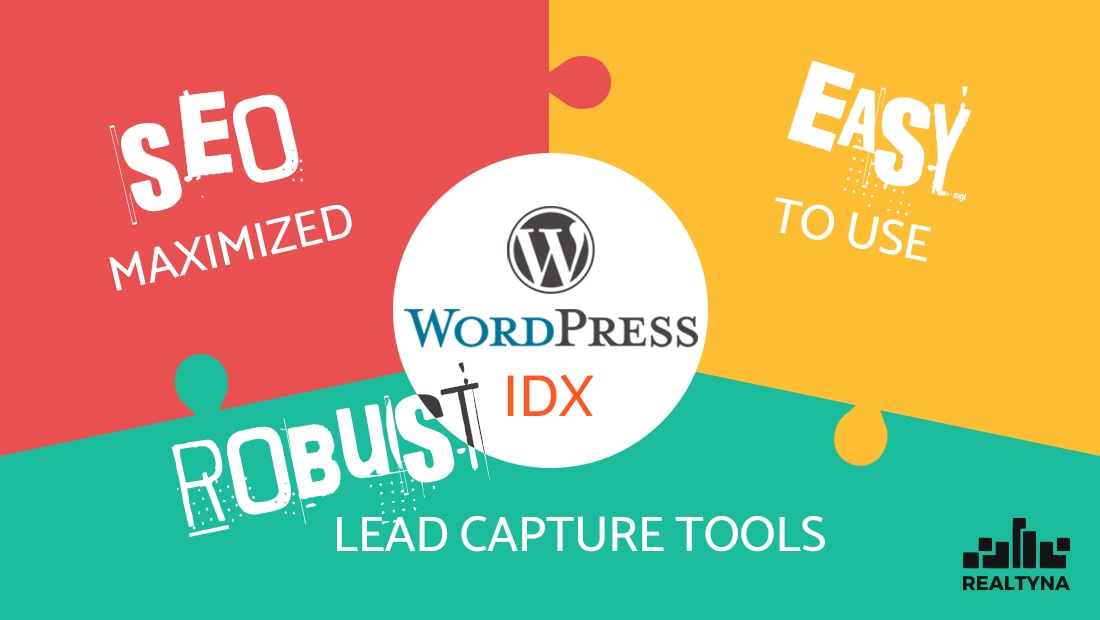 WordPress IDX
06 Sep 2017

Posted at 14:16h
0 Comments
Many IDX solutions promise the world, but under deliver. They don't update frequently, or they are not integrated.
Why should you pay fees every month for an IDX that doesn't work for you and you don't own?
SEO MAXIMIZED
Realtyna's Organic MLS Integration is an alternative IDX system for WordPress designed to provide you the strongest SEO foundation for your website.
With Organic MLS Integration you get:
1) Host Your Own Data
Every listing in your MLS database will be imported via RETS feed to the hosting area of your choosing.
2) Indexable Listings Pages
Each listings will be displayed on your website in the form of an indexable WordPress page.
3) Custom Url Patterns
Your listings urls will have the property addresses on the second level and are customizable.
4) Metadata and Keywords
Each listing will automatically generate metadata and keywords.
5) No Subdomains
Your listing pages will be on your main website domain.
You can read more about the SEO benefits of Organic MLS Integration here: https://realtyna.com/mls-idx-integration/
EASY TO USE
As a professional in the real estate industry, you don't have time to spend days and weeks working on your website.
The secret behind Organic MLS Integration is to combine the power of an integrated RETS feed with user-friendly features on the WordPress platform.
These easy-to-use features include:
1) Flexible WordPress Themes
As WPL Pro is a plugin, you can easily use it with any standard WordPress theme.
Here browse our integration-ready themes to see how your site might look with Realtyna products: http://wpl28.realtyna.com/
2) Custom Search Bar
The search bar is flexible. You can add or remove property listing fields in the form of a dropdowns, text boxes, select boxes, etc. to allow users to search specifically by these features.
3) Page Builders
Organic MLS Integration is available with Divi and WP Bakery Page Builder giving you the ability to drag and drop to edit your website front-end.
ROBUST LEAD CAPTURE TOOLS
The purpose of our WordPress IDX is to help you capture more leads. With Organic MLS Integration you will get:
1) Photos Galleries
Each listing page includes an enlargeable photo gallery.
2) Zoomable Map
Your site will include a property search map with all listings plotted, as well as an individual map on each property listings page.
3) Save Search
With our Advanced Portal Search Add-on you can give your website visitors the ability register and saved searches. More details here: https://realtyna.com/advanced-portal-search-aps/
4) Forced Registration
With our Membership Add-on you can force your website visitors to register after a number of page views. Read more here: https://realtyna.com/membership-for-wpl/
5) CRM
Add our CRM to Membership and Advanced Portal Search for the ability to see what properties your logged-in members are viewing and the searches they are saving. Full details here: https://realtyna.com/crm/
These capabilities will send you higher in the search results than your competitors using IDX framing. And they will allow you to attract more buyers to your site and capture more leads.
Click here to request a personalized demo: https://realtyna.com/popup/request-a-demo/