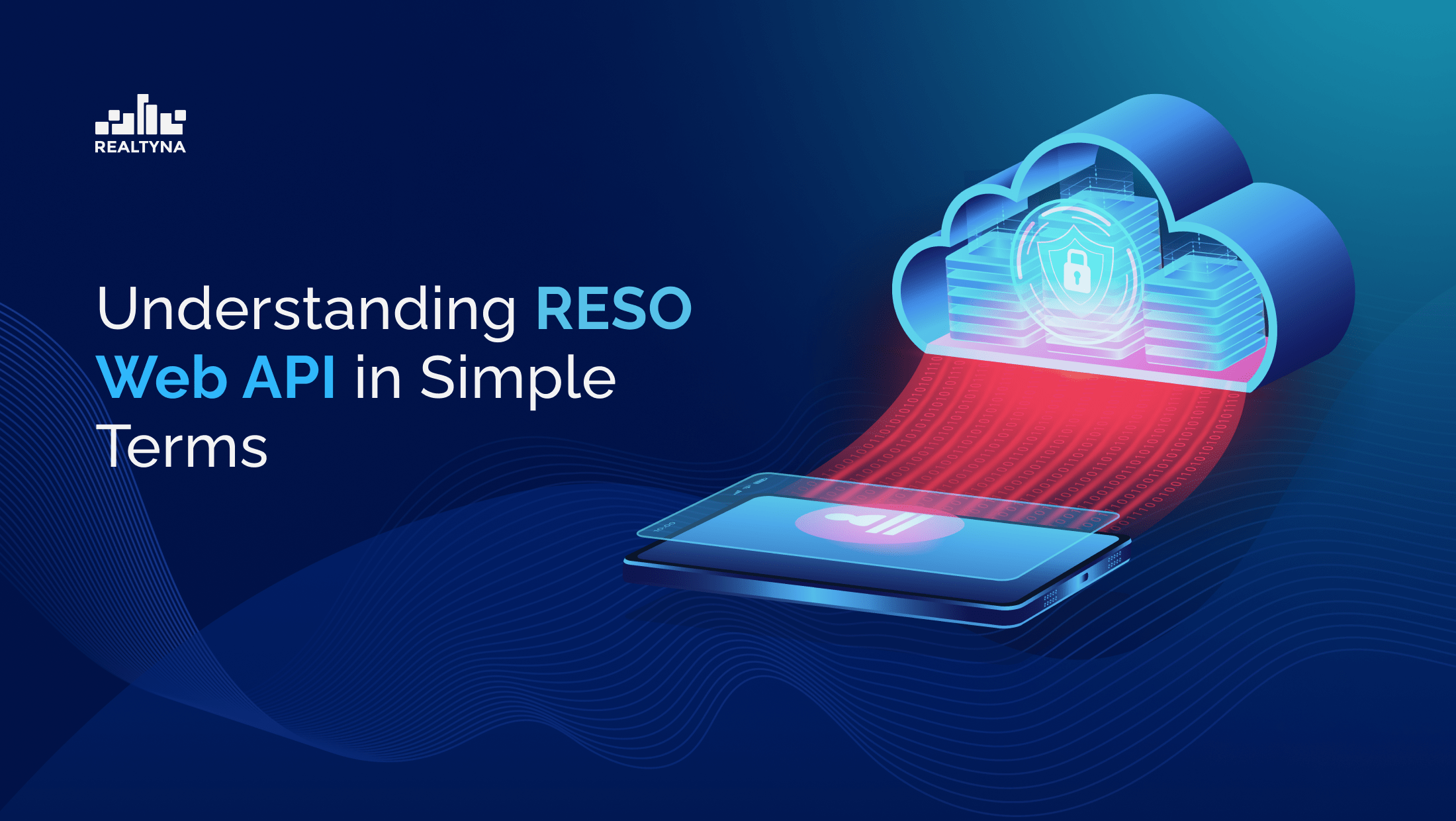 Understanding RESO Web API in Simple Terms
30 Aug 2022

Posted at 11:00h
0 Comments
Technology in the real estate industry is fast advancing, and sometimes it might be confusing to keep up with new trends. So in today's article, we will explain what RESO Web API is in simple terms for better understanding and how agents can take advantage of this tool for more successful outcomes.
What Is RESO Web API?
RESO Web API is a standard of transfer for listing data. The application's programming interface permits easy access to real estate website system data. Many MLSs, Realtor associations, and real estate professionals use this standard for streamlining MLS data transfer while facilitating the productivity of real estate IDX websites. Let's see how it works;
How RESO Web API Works
Since RESO Web API is a standard that provides streamlined access to real estate databases, its functionality is very straightforward.
With RETS, developers had to copy and update the MLS database one by one. However, RESO Web API packages MLS access into a single component which was not the case with RETS, where developers faced duplication issues on the database.
Also, RESO API allows users to query the MLS database in real time despite being isolated from websites and other apps.

Advantages of RESO Web API
As an advanced real estate data transfer technology, RESO Web API provides real estate websites with many benefits. The advantages of this tool include:
Lower hosting cost

Streamlined data transfer procedures

Reduces coding requirements

Easier integration with third-party

Enhances security for MLS data
Bottom Line
Knowing the latest tech solutions available for your real estate business is vital to staying ahead of the ever-improving trends of this proptech (property technology) industry. RESO Web API is one of those technologies that seamlessly improve the effectiveness of real estate processes. Thus, staying ahead of your game and using these technologies for your real estate website is essential.
Read more about RESO Web API below:
How RESO Web API Can Be the Backbone of a Successful MLS Provider?
How Can RESO Web API Help Realtors With Improved Listing Technology in Canada?