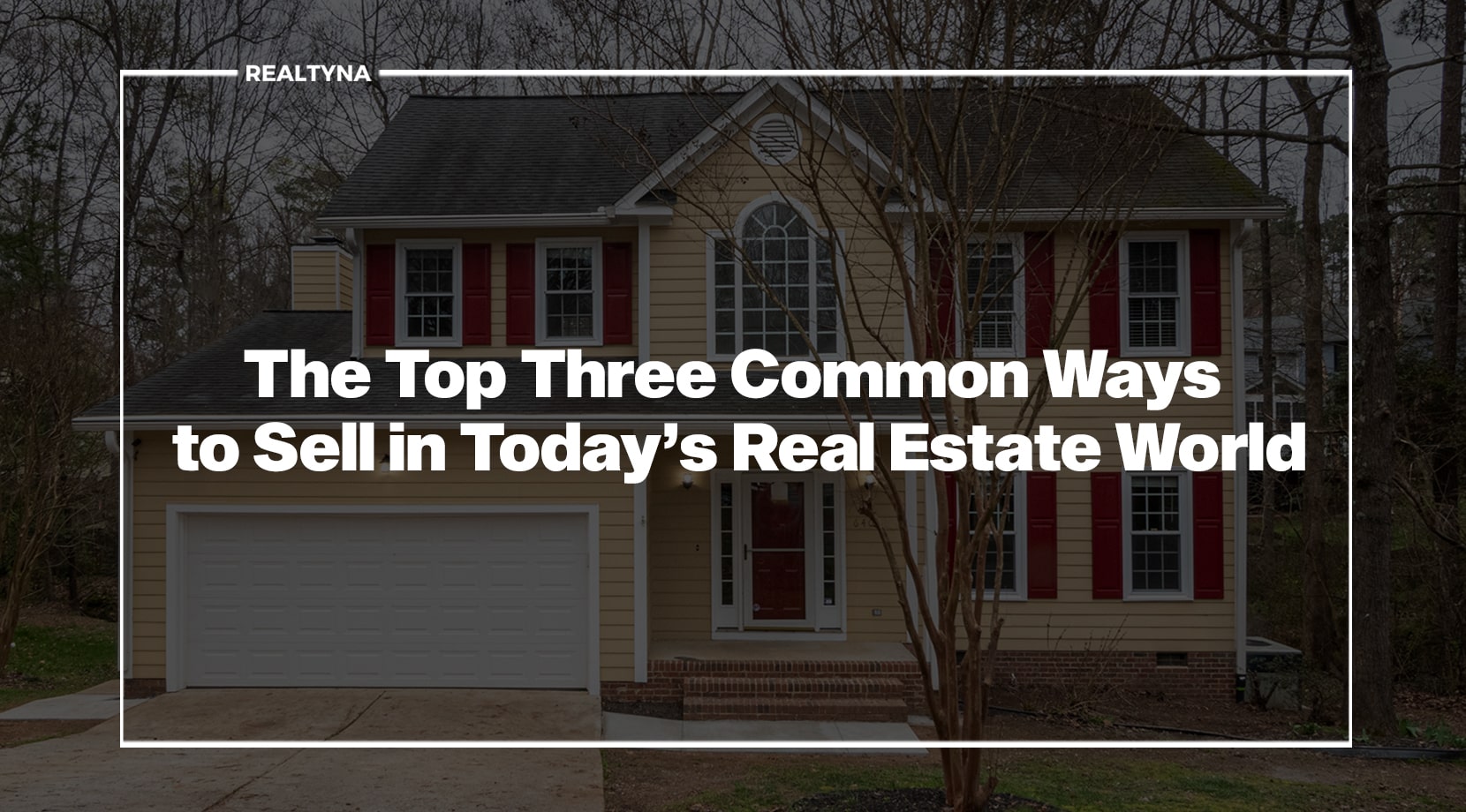 The Top Three Common Ways To Sell In Today's Real Estate World
23 Feb 2021

Posted at 11:00h
3 Comments
Selling a home can be very emotionally draining and time-consuming, especially if you are a rookie in home sales. At times, the number of strangers coming in and out of your house, poking around, and looking through closets and cabinets makes it feel like an invasion of privacy, and they might criticize a place that is more than just four walls and a roof to you. It doesn't end at that. They might end up offering way less than what the home is worth. What do you do at this point?
Not so long ago, the only way you could list a house for sale was through a real estate agent— and it is still the best way to get a good deal on your property. However, with the growth of technological innovations, selling property has many new options, with several tools to work with. You can choose the standard agent method that is more reliable or try out the more recent approaches, mostly to your detriment, especially when statistics have shown that many individuals end up being very unsatisfied with deals closed online.
Various perks come with each method of property selling as well as downsides. Below are the most common ways to sell your property in today's real estate world.
Standard Real Estate Agents
The most common way any property owner can sell their property is through a local real estate agent. The agent is the one that lists the home on their platforms, markets it, and organizes showings with potential buyers and other agents to make sure that it is a done deal. At times, the agents attend the closing appointment with you. The services of a traditional real estate agent are commission-based.
What you get
Step-by-step guide throughout the process

Assistance with negotiations and contracts

Access to the marketing tools and listing services of the agent

Less work on your part

The agent does all the leg work

Gets the best deal for you

Ensures client satisfaction

And a lot more
What makes the real estate agent a more practical option for buying or selling property is their dedication to making the process easier for their client. Through appropriate websites with solutions like RESO API, MLS Integration for WPL, and Advanced search tools by Realtyna, clients and Realtors alike get connected in the same place. These sites provide Realtors with the tools required to secure a deal for their clients while making sure they meet the client's expectations. On the contrary, the new options for property sales in today's real estate industry are more of a "buy what is available" system than "buy what you want."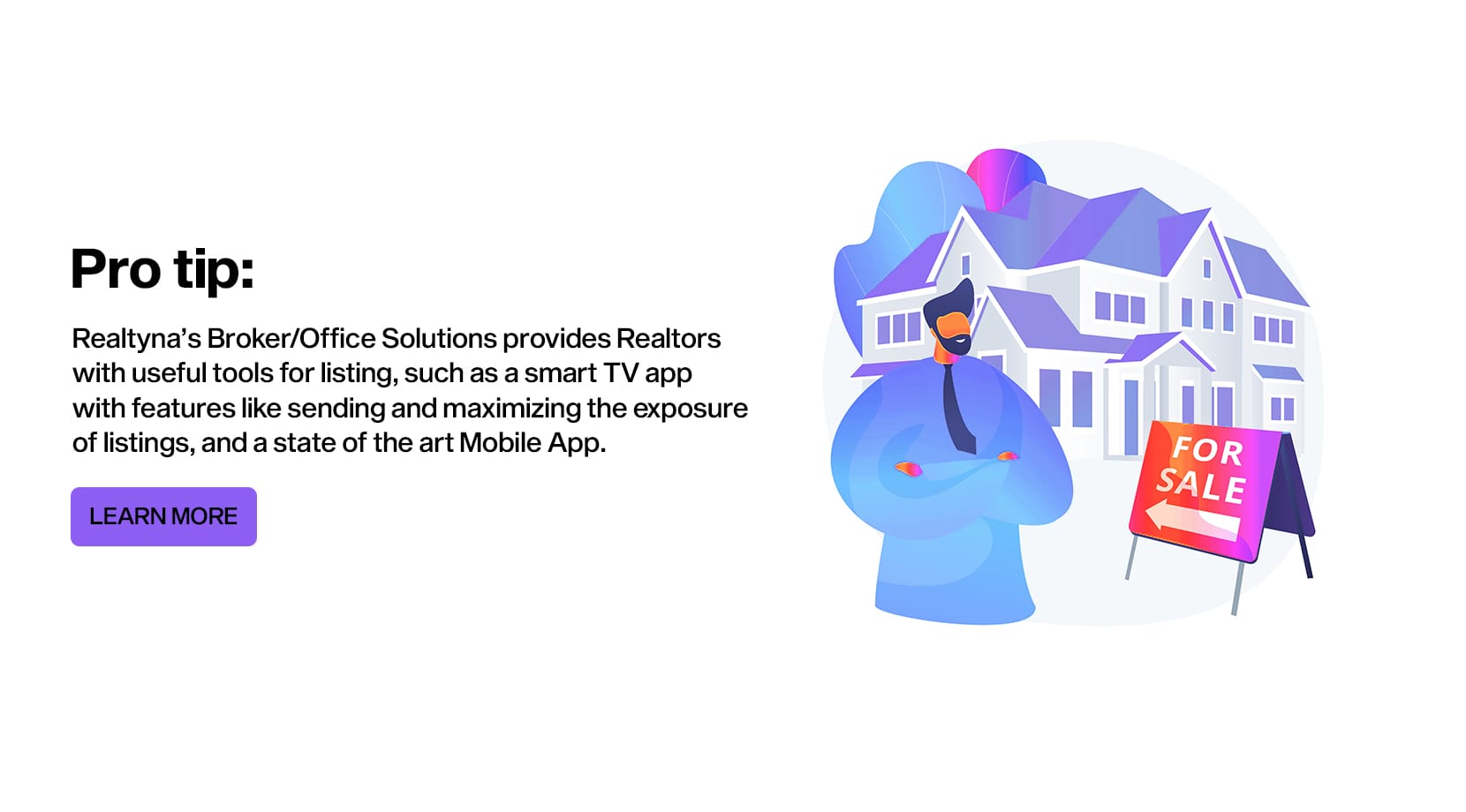 An iBuyer
This is a very new option for the real estate industry and home sellers. With iBuyers, online real estate companies directly buy homes from owners on digital platforms. All a client needs to do is enter full property details on the website, and they'll get an offer instantly. It sounds good and easy, but using iBuyers implies selling your property cheaper than it's worth. That is why people still prefer a standard real estate agent to iBuyers.
What You Get
Online sales without an in-person meeting

No showing of home and staging required

Instantaneous sale

No agent fee

Not available in all markets

Not available for all property types
Discount or Flat Fee Agent
Certain real estate agencies provide agents at a flat-fee to property owners. These agents usually help you list your property. Yet, they may not offer the same assistance that a standard agent would offer. According to the provider, a discount agent's services vary with some going as low as 1%.
What To expect
Cheap services

Assistance in negotiations

Access to their marketing and listing services

Limited services

Require staging, cleaning, and photographing of the property

Often requires you to do most of the legwork

Requires open house events and showings
Bottom Line
The world of real estate is becoming revolutionized with the advent of blockchain and new technology, making it way easier for real estate agents to transition from physical locations to online offices. However, one aspect of real estate that remains unmatched by technology is the services provided by real estate agents to their clients.
Check out these blog posts: RealtyFeed and RESO: How the New Real Estate Social Network Is Built On Cutting Edge Technological standards and How to Establish a Brokerage for more about the real estate industry.