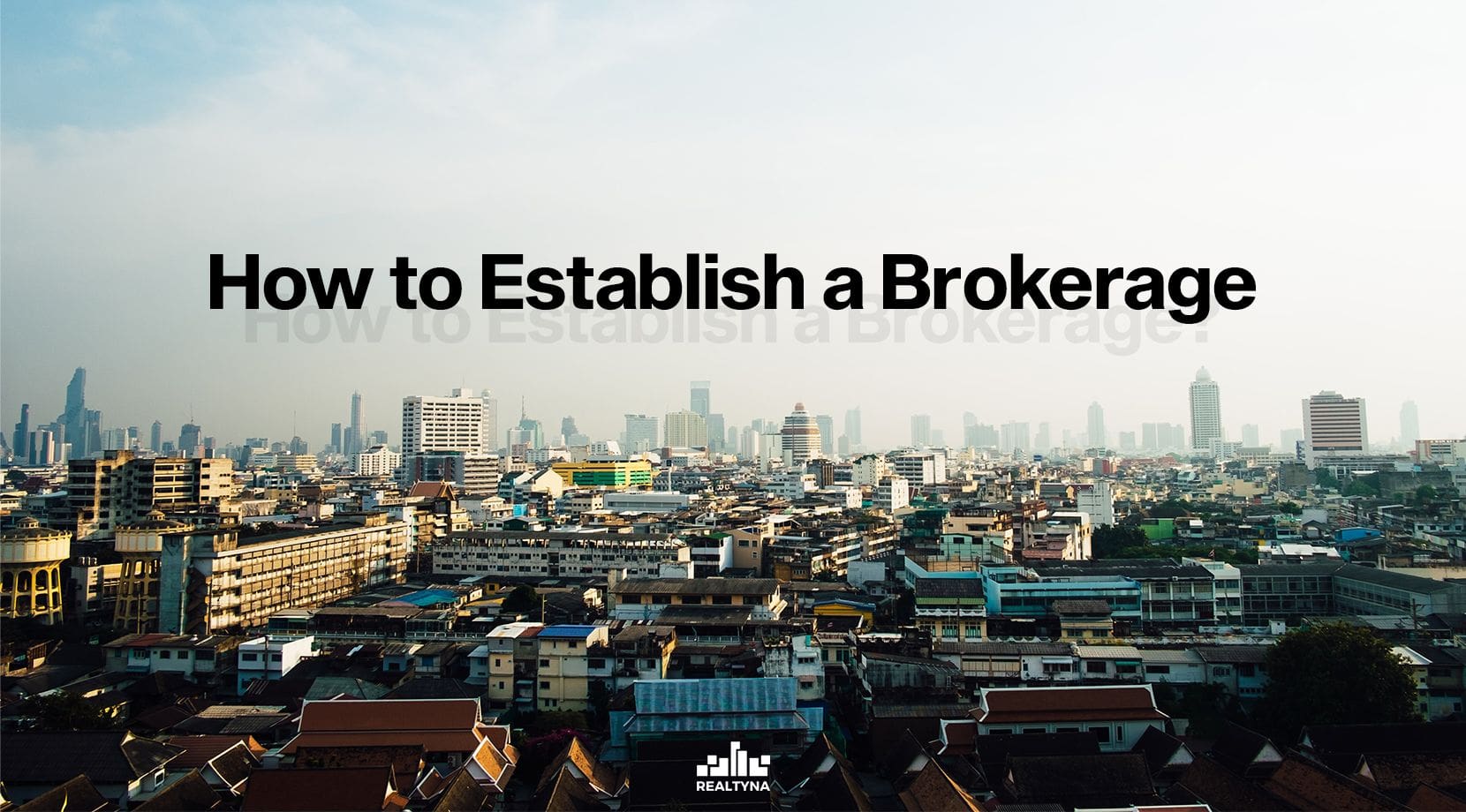 How to Establish a Brokerage
If you're an experienced, seasoned real estate professional, chances are you have already thought about branching out, trying a new side of the real estate business and establishing your own real estate brokerage. If so, in this article we will present you with a simple guide on how to start your own brokerage.
But before we talk about the specific steps you will need to take, let's look at some vital factors you need to take into account before creating your brokerage.
You need to realize that creating a brokerage is expensive. It might cost you around $10,000-$15,000 minimum.

And this does not account for brokerages under franchise, which can cost more than $200,000.

A brokerage, like any other business, needs time to be established properly and developed into a fully fledged business. It might take a year to market it and get loyal clients. So, you need to take this into consideration and maybe have a year or more worth income in reserve before launching your brokerage.

Before you take serious steps into creating a brokerage business, you also need to do extensive market research. Who are your competitors? Who is their audience? How are they marketing? What are some problems in the real estate business that no one is addressing yet? And how can your brokerage help your future clients? As Tom Ferry often says, find where your competitors fail and try to incorporate it in your business strategy.

Another important factor is commission rates. You will need to research this area too.
Now, let's get into the brokerage creation steps.
Education
Before applying for a brokerage license, you need to attend all necessary classes. Remember education requirements for real estate agents vary from state to state. But on average, 45 hours of studying is something you should expect.
First things first, you need to be a licensed broker. Obtaining a brokerage license differs from state to state. Be sure to check out your local state requirements. If you're a real estate professional based in Florida, we have a full guide on how to become a trusted broker in Florida: Become a Real Estate Broker
After you pass the brokerage exam and obtain a license, you will need to pay a fee, which varies from $150 to $200. To learn more about brokerage exams, check out our article Real Estate Professionals: Real Estate Agents, Brokers, And Realtors.
What Kind of Real Estate Brokerage Do You Want?
Generally speaking, there are two types of brokerages:
Examples of franchise brokerages are Century21 and Keller Williams.
A franchise brokerage gives you an option to market under a larger company, which means you purchase the right to use their ideas, support and expertise. Basically you're joining a powerhouse real estate brand, which is recognised and trusted across the real estate industry.
In the case of the independent brokerage, the brokerage acts as an independent business. You can not purchase the same marketing rights for an independent brokerage.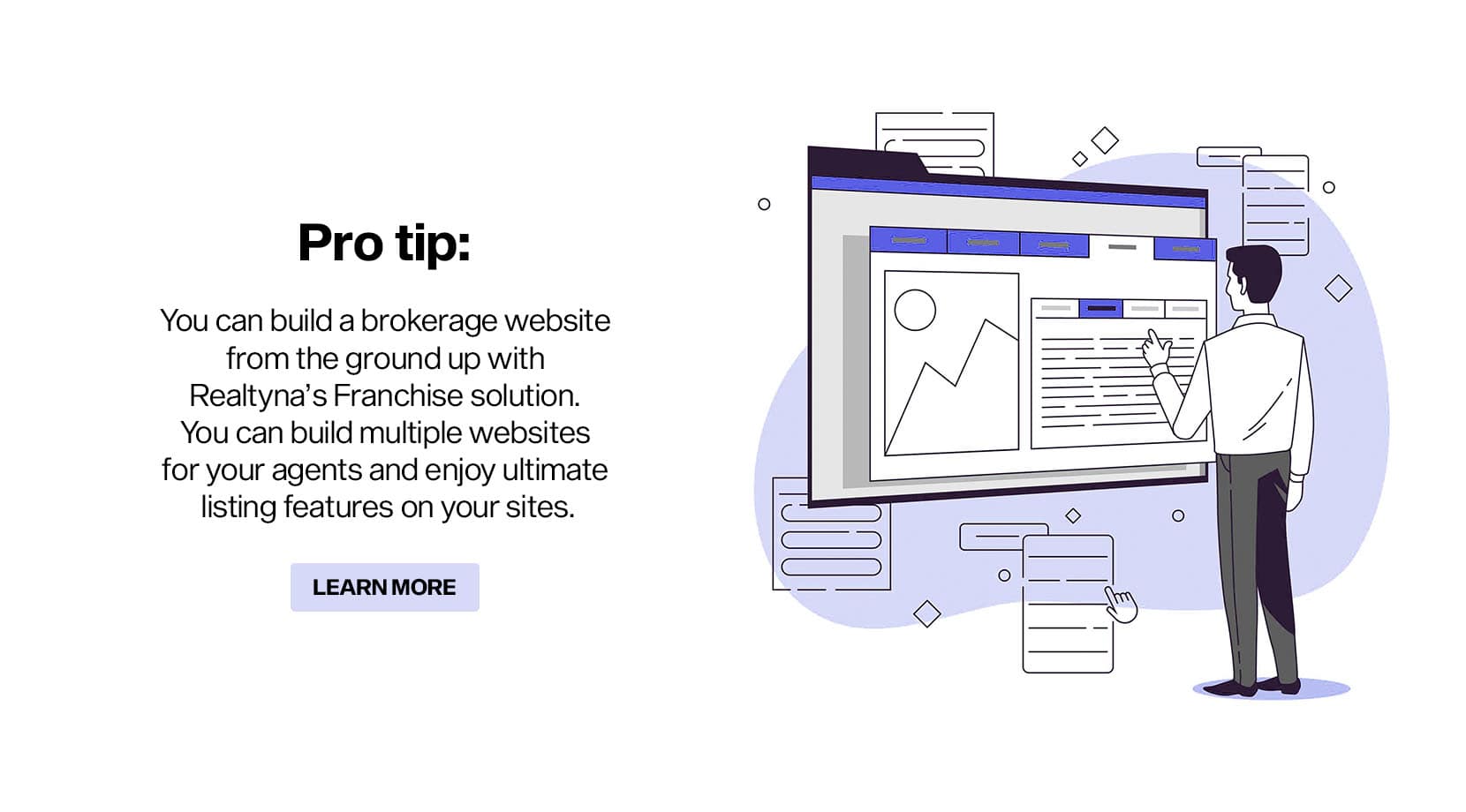 Budget for Your Real Estate Brokerage
What should you pay attention to when drafting your budget?
Creating your business from the ground up isn't an easy and cheap task. There are many details that you need to pay attention to, such as:
Office rent

Broker website

License fees

Utilities

Marketing

Phone expenses

Commissions and wages (if you plan to hire staff)

Internet access
And many more.
Check out NAR's articles on this topic to learn more about starting your own brokerage.
Want to know more about the real estate business in 2021? Check out our blog What Changes Should We Expect in the Real Estate Business in 2021?