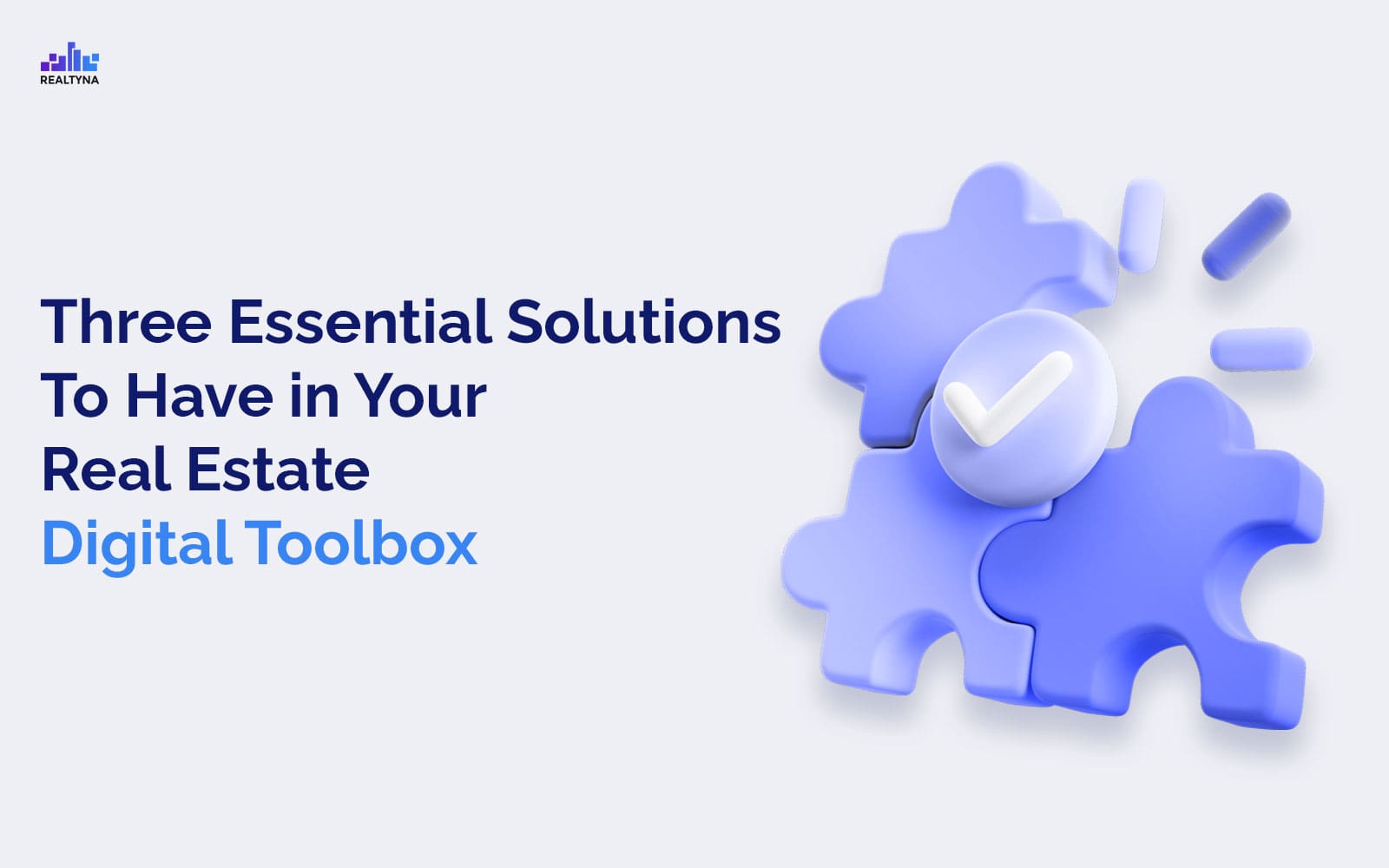 Three Essential Solutions To Have in Your Real Estate Digital Toolbox
03 Dec 2022

Posted at 11:00h
0 Comments
When you first get your license, you might be curious about how the more successful agents are doing it. Of course, some of that is simply gained with time on the job, but seasoned agents are aware that there are technological solutions available to streamline the most tedious or repetitive aspects of their work.
While there might be a lot of tools out there for real estate professionals, we have handpicked some of the most popular and on-demand solutions you must have in your digital marketing toolbox.
Three Must-have Solutions for Real Estate Agents
A real estate digital toolbox is an online community marketing system that helps realtors and agents create exposure and generate lead capture for their business brands. Let's look at some essential solutions realtors should have in their toolbox.
#1 CRM
A CRM is an essential tool that helps realtors control their leads, auto-respond to messages, forward marketing emails to users, and organize information. There are different types of CRM that exist with each having its own separate features and prices, it is an essential solution for your real estate digital toolbox to help manage your leads, marketing output efficiently, and social media platforms.
#2 Automation Tools for Paper Work
Another essential solution for your real estate toolbox is an automated paperwork tool which will help you automate most of the routine paperwork activities that you carry out daily, this will help you save more time to carry out other activities. This tool also helps automate marketing documents and automated signatures on paperwork in case of the absence of the agent, zapier app can is an app that helps carry out these automated features.
#3 Qr Codes
Qr codes are one of the most interesting new trending techs in the real estate business, Qr codes carry information that is revealed when they are scanned. A Qr code is essential for a real estate digital toolbox because it will help draw more users and potential clients from your real estate digital toolbox due to the advert function of Qr codes. Also, Qr codes will ease your toolbox with the workload of explaining detailed information to clients by simply providing them a Qr code on the toolbox which contains every listing and other property information.
End Words
Every realtor should improve their marketing experience by using digital toolboxes to carry out their marketing activities, take a fast step by always incorporating lead generation tools into their brokerage and see how they help their business flourish.