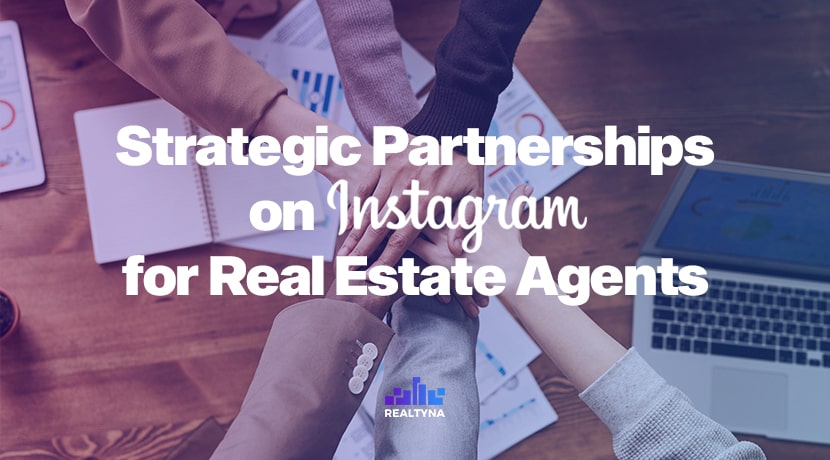 Strategic Partnerships on Instagram for Real Estate Agents
20 Jul 2020

Posted at 11:00h
0 Comments
In this article Guest Blogging for Real Estate Agents, we talked about good old-fashioned guest blogging: what the process is, what the benefits are, and how it is applicable to the real estate industry. In this second edition of this series, we will talk about another marketing strategy—collaborations on social media, a.k.a. strategic partnership for real estate.
Strategic Partnership for Real Estate
Strategic partnerships aren't a new marketing strategy. They have been known for a while. As a matter of fact marketing partnerships are a very common practice amongst the biggest companies. Usually, companies collaborate with influencers. They send free products or influencers get compensated in another way for reviewing the company's product.
But there are other ways you can collab and partner with different social media personalities without paying them or sending free products or discounts.
How Can Real Estate Agents Implement Strategic Partnerships Into Their Marketing Plan?
First things first, before you consider this strategy, you need to make sure your social media channels are on point. Make sure your posting history looks attractive and is consistent, your contact information is correct and updated.
Strategic Partnerships for Real Estate on Instagram
Now let's talk about strategic partnerships. It's no secret that Instagram is an important social media platform for real estate agents. Since Instagram is the most visually oriented platform, it is a perfect place for promoting real estate listings and posting other short informational content.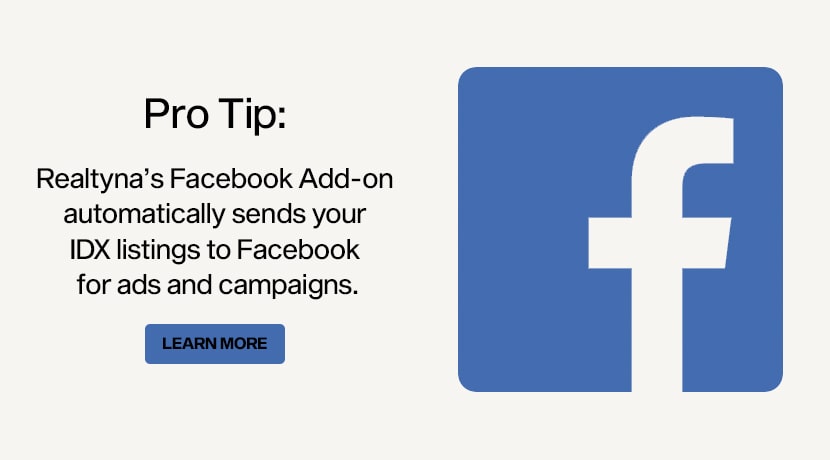 It's no surprise that many real estate agents have an Instagram account and actively work on creating a strong presence on Instagram. We have written it time and time again. Visual content is a true rival of content marketing, and Instagram for real estate is all about visuals. That's why there are plenty of real estate accounts you can collaborate with: real estate accounts that provide general information to newbie real estate agents, educational real estate accounts, entertaining real estate accounts, and many more. But how can you find an account that will suit you? Let us guide you through this process.
After you revise your account for collaboration based on our suggestions, you can proceed with the collaboration process. If you're a real estate agent who is actively blogging, we suggest you find similar real estate blogs through Google. There are plenty of them. Check out their website and chances are they have an Instagram account.

We suggest you find accounts that have a similar following or a slightly better because these accounts are more likely to agree to collaborate.

Create a list of potential candidates.

Check out their following. Make sure that they have an audience similar to you and this partnership will be fruitful for both of you. If the audience is right for you, proceed to the next steps.

Get to know them. Explore their content. Make sure their content is something you're also interested in. And don't be afraid to like their posts.

The next step is actually contacting them. Draft a letter mentioning the general details of your future collaboration.

Write about why you like their content.

Getting an answer might take some time, but be patient about it.
What Kind of Content Can You Use for Collaboration?
Instagram stories are a good starting point. Usually, stories are gone after twelve hours.

Instagram posts can also be good content for collaboration.

You can repost stories as well as posts.
Things You Need to Consider
It's better to receive the content for mutual collaboration beforehand, so you'll have time to preview it. Another important thing to consider is tagging, it helps you to boost your engagement rate as well as get more exposure.
P.S Interested in Instagram marketing? Check out this blog How to Run Instagram Ads for Your Real Estate Busines