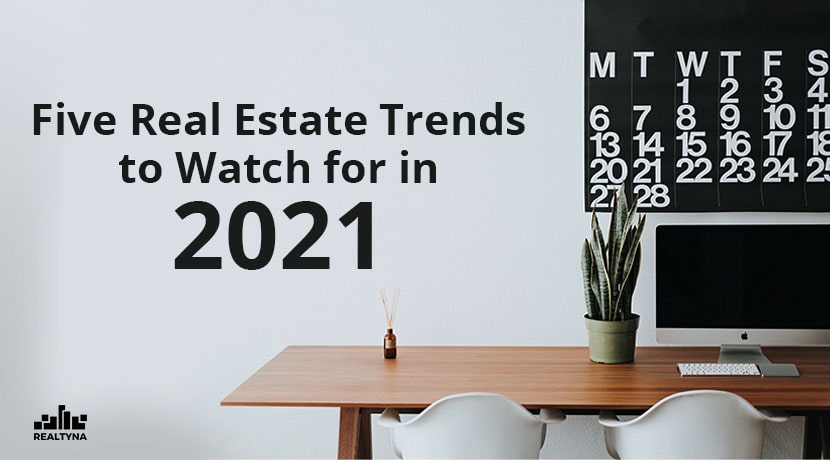 Five Real Estate Trends to Watch for in 2021
16 Mar 2021

Posted at 11:00h
0 Comments
The year 2021 will probably be one we will never forget, and movies will be made about this year. Real estate business is usually very reactive to important events, and this year, there are trends we need to be ready for and if possible, anticipate.
1. Post-Pandemic Sales
During the pandemic and early days after most restrictions were lifted, some believed that the real estate market was going to plummet. It was thought, people will start selling and prices will fall dramatically. However, experts believe that this is not the case. People are still uncertain of what is about to come and some might continue to hesitate to put their home on the market. Also, banks are providing forbearance and the government provides support. With these factors and the reality that many parts of America are experiencing a housing shortage, the NAR has concluded that prices should remain stable as sales tick up in the short term.
The medium to long-term outlook is murkier as it remains unclear how persistent the current high levels of unemployment will be and how many homeowners will be able to exit forbearance. Investors looking for deals will be watching these and other indicators.
2. Smart Homes
Internet Of Things came out as a potentially huge idea a few years ago. It still needs time to reach popularity and prominence but 2021 will be the year that buyers will focus on smart homes as a very viable option.
Realtors will need to consider smart features as part of descriptions for listings and make sure they offer properties of such nature in their portfolio.
3. Remote Business
With big businesses like Twitter and Google going fully remote, we may witness a lot of other companies following suit. This is mostly because the uncertainty that revolves around the novel COVID-19 virus keeps people and companies from freely doing business in traditional office areas.
This has two ramifications for the real estate business. One will be the fact that more Realtors will work remotely and this will transform buyer preferences.
On the other hand, the need for commercial real estate will likely be negatively affected by this trend, and Realtors who specialize in this field will need to find new ways to cope.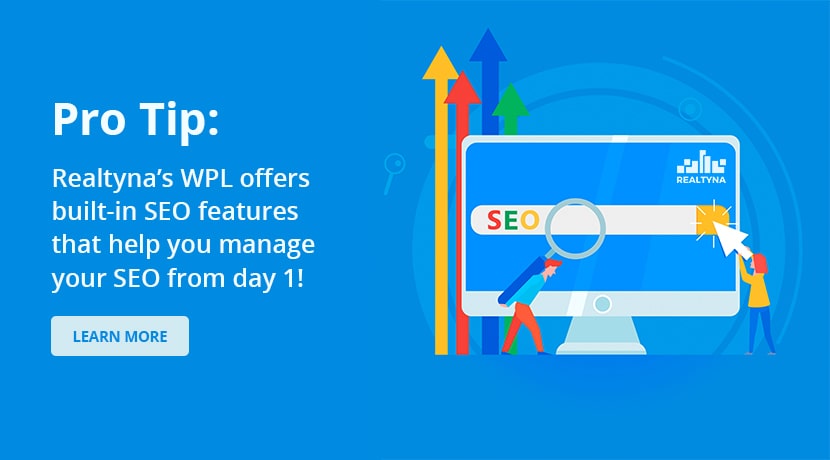 4. Potential Market Downturn
A downturn in the real estate market was on top of so many prediction lists. Some economists agree that the market and economy generally will continue to face headwinds in the coming months. However, events of the year 2020 have baffled predictions and analysis.
I strongly recommend that real estate agents remain vigilant and avoid any harsh moves merely based on predictions. Nevertheless, if you are interested to find what people are expecting for post-pandemic real estate business, please check out the following article:
Pos-Pandemic Predictions for real estate
5. RealtyFeed
RealtyFeed is the next generation of real estate technology.
It will take the world of listings and real estate social media to a whole new level.
This new and disruptive technology offered by Realtyna is developed with two ideas in mind: simplification and gamification of real estate transactions. It all makes sense especially in an era where online intuitive applications are taking over the market.
The new generation of clients and real estate agents will not spend hours of training just to be able to use a single CRM or MLS tool. RealtyFeed will give them a chance to be able to carry out their daily real estate transactions through a gamified user experience.
Check out RealtyFeed to learn more about how you can be part of the movement.
Bottom Line
We live in relatively uncertain times and we need to make sure that we are vigilant and resourceful at the same time. The year 2021 will be a year to remember for generations to come, but the bottom line is those who learn their market and take the right set of actions at the right time will prevail.
For more good reads about how to do business successfully, make sure you read our articles regularly. We have highly valuable news, real estate technology tips, and marketing content every week.