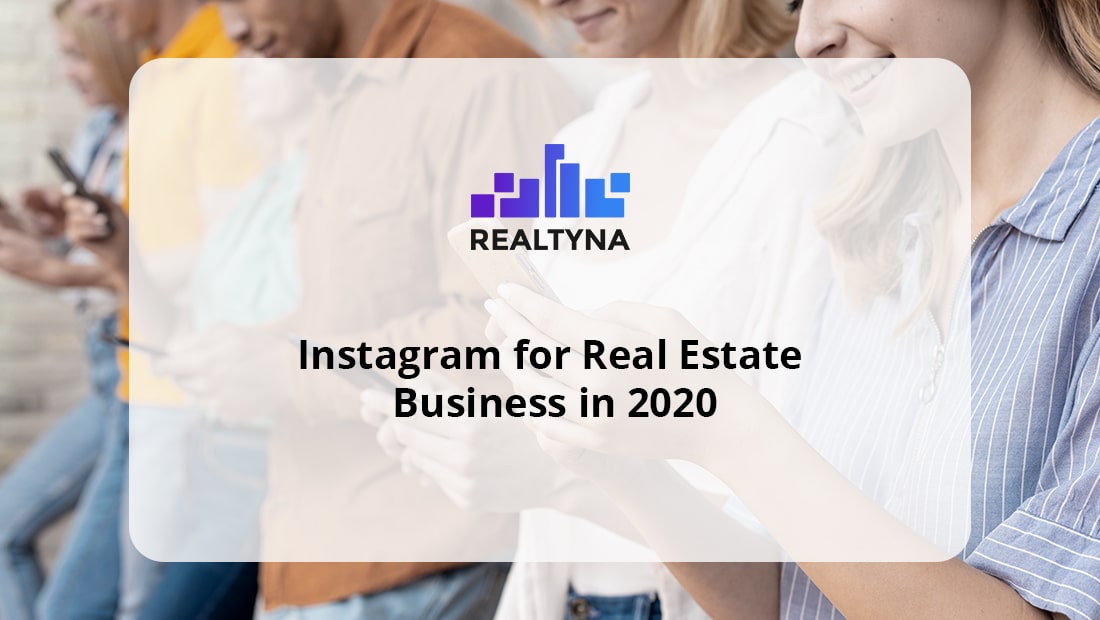 Instagram for Real Estate Business in 2020
29 Feb 2020

Posted at 11:00h
3 Comments
Instagram is going to be an even more competitive social media platform this year. The social network turns 10 in 2020. It will not only stay one of the most liked social media channels, but it will become more and more popular generally. The number of people who are using Instagram is increasing day by day. In 2020 it's believed that generation Z will join the network.
Businesses try to market their products with the help of Instagram. Let's mention a few facts: Did you know that 60% of people say that they discover new products on Instagram? More than 200 million Instagrammers visit at least one business page everyday. The numbers indicate that you should not only have an Instagram page for your business, but you should have multiple accounts to increase your visitors.
In the article we will provide you with the information on the trends for real estate business for Instagram in 2020.
Instagram Trends in 2020 and Real Estate Businesses
There are some instagram trends that are becoming more and more popular in 2020. Like in every social media channel, trends on Instagram are the things that people find interesting.
Here are some instagram trends you should take into consideration for 2020.
Interactive Content
People are going to social media channels to have fun and communicate with others. Actually, the communicating part is the most important. The reason social media channels were created originally was to simplify the communication process. So, the more interactive content you have on your Instagram page, the more popular it will be.
Ask questions, plan different activities and tell people to be involved. Also, it is believed that no one is reading long captions and instagram is all about visuals. Yes, Instagram is all about visuals, but storytelling works on Instagram too. Long captions are becoming more popular. You can tell people about your interesting adventures as an agent. But there is one main piece of advice for it: try to be honest and natural. Also, you should be creative. Moreover, you can leave a question at the end of the caption and ask people to share their stories too. This improves the chance that they will reply with comments and get engaged.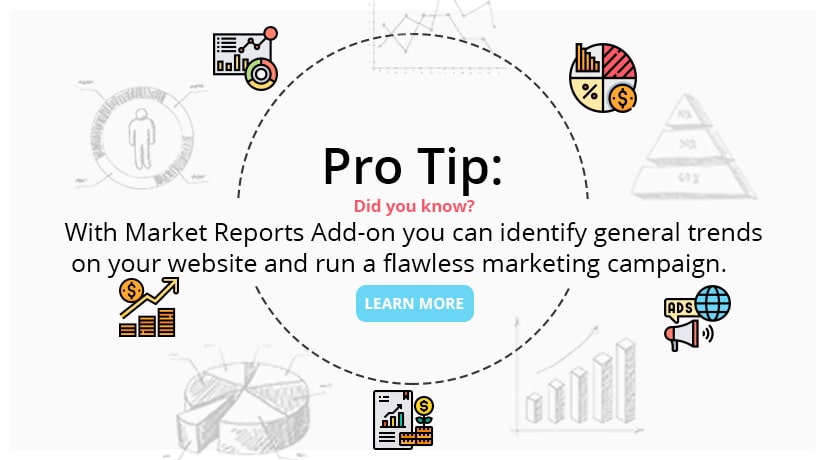 Disclaimer: The product mentioned in this pro-tip as "Market Reports Add-on" has been renamed to "User Analytics Add-on".
IGTV Will Become Even More Popular
As we've already seen, videos are very popular on any social media platform. People prefer to watch videos. That's the reason IGTV is becoming more and more popular. Videos are important for your real estate business too. You can have a series of neighborhood review videos, or about us and company videos.
So, if you don't have it already, you should consider adding IGTV to your real estate Instagram in 2020.
Quotes and Tweets are Beneficial
People just love quotes. That's why they are so popular on different social media platforms. The same is true on Instagram. You can post quotes related to your business and industry.
Also, have you seen the screenshots of tweets on Instagram? These are also almost the same as quotes. So, if you're using Twitter and Instagram at the same time you can do the same. These quotes can be your own, or you can choose quotes from other real estate experts.
Instagram Stories are Still Trendy
Instagram stories aren't losing popularity. They are becoming more and more popular every year. Because it disappears in 24 hours, people can post there things that aren't good enough for the feed, or are just too casual. Also, as we all know, we like to see "behind the scenes" pictures. Story is the best place to post this kind of content.
Stories are good for businesses as well. Do you know that 1/3 of the most viewed stories are from businesses. That's why stories are beneficial for your real estate company. You can show different listings in stories, even share funny facts, ask questions and make it more interactive.
Use Local Hashtags
Using hashtags is always important. Hashtags make your business visible and it's very important to know what kind of hashtags work for your business. It's believed that the most followed hashtags are beneficial for you. But if you want to attract a specific audience, you have to go local. Using local hashtags, which are followed by less people, are profitable for your real estate business. Especially if you are an agent working in a certain neighborhood, you need to use local hashtags to attract the right people to get interested in the area.
Work with Influencers
It's believed that in 2020 influencer marketing will get even stronger. Many people will become influencers. So, you as a real estate agent, can try to work with influencers. Find the best influencers in your market, contact them and try to record videos. Then post these videos on your Instagram. This kind of video, which may be shared on the influencers Instagram will bring you more online leads.
A Few Final Words
As we can see, businesses will have more opportunities to connect with their audience and generate organic leads in 2020 through Instagram. That's why it's important to know and try new trends for your real estate business there.
Did you find the information useful? You can also see: How to Use Instagram for My Real Estate Business and How to Improve Your Instagram Experience and Generate More Leads?
Question or feedback? Drop a comment below.