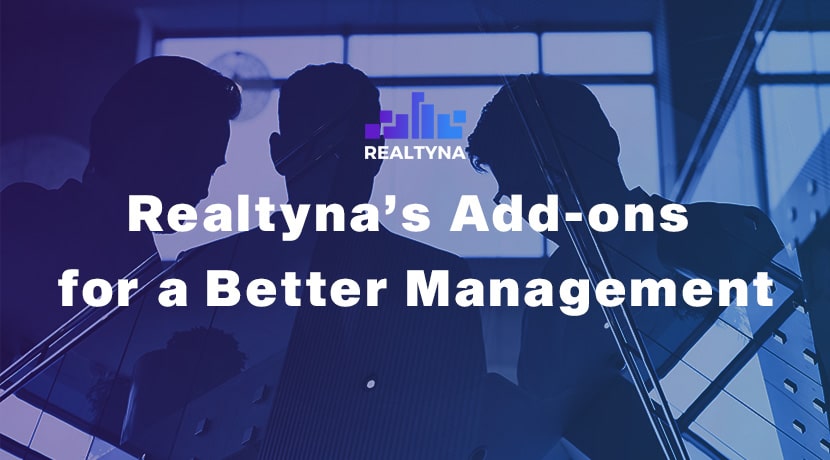 Realtyna's Add-ons for a Better Management
10 Jul 2020

Posted at 11:00h
0 Comments
Add-ons are tools that help you to improve and ease the work of your company. Whether it's marketing add-ons, or add-ons for a better user experience, you make your online presence better and stronger with these tools.
In this article, we will focus on add-ons for better management. Management can be hard. It's time and energy-consuming, and it often requires quite a set of skills. With the add-ons mentioned below these factors won't be a problem.
RESO API
We all know that the real estate industry in the US has a severe problem of fragmentation. RESO API released by the Real Estate Standards Organization makes it possible to resolve the problem of decentralization as well as standardization. RESO API is the newest real estate technology standard. It is designed to streamline the movement of listings data across MLS, speed up setup time, and increase data security for agents and brokers. It helps real estate products to be better adjusted for mobile and social applications.
With RESO API you will be able to:
Reduce Set-Up Time

:

RESO API reduces the coding demands with the help of the R

ESO Data Dictionary

. Because of standardized data across MLS, implementing different MLS is a lot easier.

Ensure Security: By calling directly to the MLS and not rebuilding them through a 3rd party, RESO API helps users to control data.

Have Hosting Flexibility: The biggest benefit of RESO API is its flexibility with hosting. You can choose to connect directly with the MLS and limit your need for large amounts of local hosting or replicate the data for maximum control and SEO.

Control Integrations: Because of the standardized API technology, it makes 3rd party integrations much easier and faster for developers.
To learn more about RESO API, please visit Organic RESO API.
Brokerage Add-on
With the Brokerage Add-on, brokers can add listings and agents and manage any listing their agents add. Brokerage Add-on helps your website mimic the structure of the real estate company.
The Brokerage Add-on is a software extension for Realtyna's IDX platform WPL that helps you oversee agents and ensure that your real estate office runs efficiently and remains profitable.
For more information, check out the Brokerage Add-on.
To learn more about Brokerage Add-on, check out our blog Manage Your Brokerage Remotely with Realtyna.
Membership Add-on
With Membership Add-on you can convert your website into leads. You can allow your website visitors to post listings on your website. You can define different packages. For example, you can create free packages for homeowners for posting one property and paid packages for agents if they want to post several listings.
To learn more about Membership Add-on, check out our blog Benefits of Using Membership Add-on for Your Real Estate Business
Franchise Multisite Solution
Realtyna's® Franchise/Multisite Solution is perfect for building multiple real estate websites while sharing the same property database. With Franchise Solution, you can build one main website and unlimited number of child websites with the same serves. With Franchise/Multisite Solution you'll be able to easily provide professional real estate website solutions to the agents in your company with a minimum setup and maintenance fee. To learn more about Franchise Solution, check out this blog What is a Real Estate Multisite (Franchise) Solution?
P.S Want to know what is the best niche for you? Check out our blog How to Choose a Real Estate Niche?