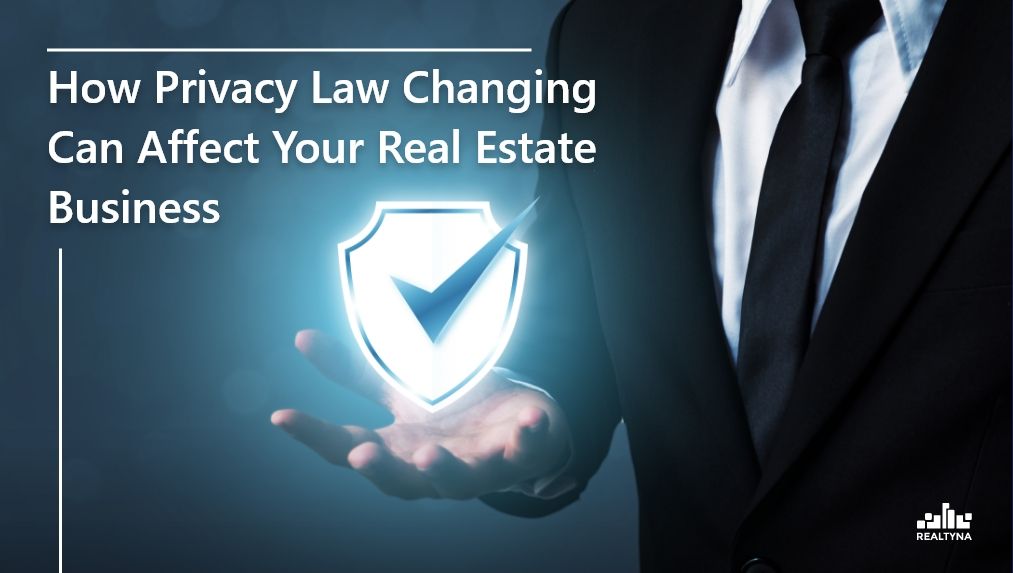 How Privacy Law Changes Can Affect Your Real Estate Business?
22 Jul 2021
Posted at 11:00h
0 Comments
Privacy law is changing. It's affecting the market and marketing. Are you ready for this?
The Impact of Privacy Law Changes on Your Website
In May of 2018, the GDPR or General Data Protection Regulation was activated in Europe and required websites worldwide to use a cookie consent notification for Europe-based visitors. Since this date, internet users in Europe have seen the icon popping up and asking permission to trace your activities. Some people accept cookies; the others either ignore it, close it or say no.
When the user ignores, closes or says no to cookie settings, you can't see his or her activities on your site. You won't be able to understand what's interesting for them, and accordingly you can't provide the acceptable advertisement. This method was one among the effective ways for agents to trace leads. But now, if the user says no to your cookie settings, you can't do anything.
The next part of the GDPR is the right to be forgotten. In short, if your Europe-based clients are not any longer buying or selling, you'll be responsible for deleting the contact because the personal data isn't any longer necessary for the aim of the corporation that originally collected or processed it.
The Impact of Privacy Law Changing on Mobile
In January of 2021, IOS 14 released updates that required apps to grant users the option to opt out of tracking. Users are given a pop-up prompt asking them for permission.
Many of the app users, of course, are clicking "NO." Is this impacting Google analytics? Apps like Google Chrome, YouTube, Maps, are finding it harder to raise targeted advertisements. This implies that the standard of targeting available on YouTube is going to be harder.
IDFA-The Identifier for Advertisers employed by Google for better targeting must show the prompts. Simply, anyone using IDFA to track user data to share with other apps must see the prompts. That's why Google is going to use different techniques to avoid generating the prompt.
As a result, we are going to get lower quality data or no data if the app users opt-out of sharing, which is, by the way, most likely possible. Of course, this will not impact the bulk of search campaigns, but if one uses apps or YouTube as a marketing tool, then advertising may be more difficult.
The Impact of Privacy Law Changing on Ads
On August of 2018, the U.S. Department of Housing and Urban Development (HUD) sued Facebook for housing discrimination. This is often why you'll now not be targeted by neighborhood or postal code. With the assistance of Facebook and Instagram ads, the real estate agents have generated and closed countless leads within the last decade.
HUD claimed that Facebook catches users' personal data and uses characteristics protected by law to see who can view housing ads. That might allow a landlord to let out some renters including foreigners, non-Christians, or people fascinated by service animals, Hispanic culture or Hijab fashion.
What Is the Solution?
The solution is to change your approach. As you see, the old way to track leads is not useful anymore, especially for users based in Europe. Nowadays, real estate agents need good websites, informative blogs, valuable content and trust from their clients.
As for the IOS 14 update, Google is going to use a special variety of tracking technology called SKAddNetwork. This doesn't generate the prompt for users to use and accept privacy and data sharing. For Google, it is additional work that may not be as strong as their main tracking technology.
If you are interested in how to build your brand as a real estate agent and gain more trust, see the article below:
How To Build Your Brand As a Real Estate Agent