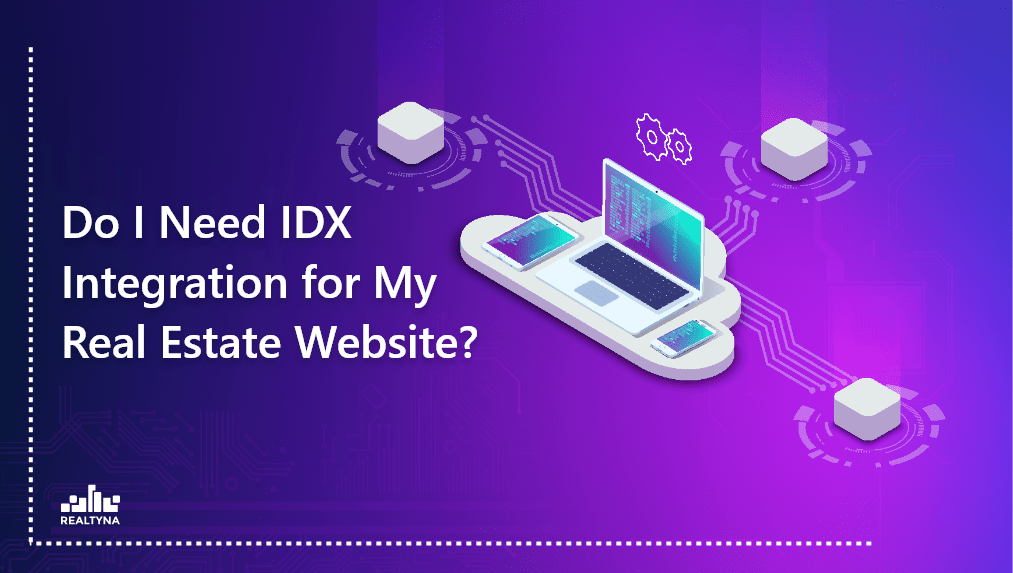 Do I Need IDX Integration for My Real Estate Website?
02 Jul 2021
Posted at 11:00h
0 Comments
Many think that IDX integration for real estate website is an old-fashioned way to capture leads and bring more traffic to your site. Big corporations like Zillow, Trulia, Redfin, Realtor.com, and others have already invested money to dominate search engine results and users' minds. However, let's take a moment and reflect. When meeting a potential client, after asking about your business, what will be the first thing they are going to do? They will, of course, Google your name and your company. This is client behavior worldwide. Knowing this, don't you think you should exist online in a very aesthetic and bright manner?
What If Your IDX Website Could Rank Higher on Google?
For this you need to:
Write creative content regularly

Have an excellent social media presence to bring traffic to your site

Choose particular and internal keywords

Write blog posts and optimize search engine
What if I told you that there is a solution by which real estate websites can bring MLS data to their websites. Organic MLS Integration allows you to pull listings data from your local MLS. This solution offers the following benefits:
Set out data from the MLS provider on your website

Lifetime license

Ownership of web service solution

Ownership of data

Independence from a provider (optional)

And most importantly,

receivership of all of the SEO value
How Is Organic MLS Integration Better Than Any Other IDX Integration?
With Organic MLS Integration:
All property listings can be integrated into your website.

The integration is full. All the photos, descriptions, addresses, etc. will reside on your website server.

If you don't have a RETS license and you would like a helping hand in this process, Realtyna can contact your MLS.

You can personalize your search bar, add property listing fields, and configure your property display pages from your website back-end.

Under Organic MLS Integration, the data feed is exclusive to you.
When your IDX website uses Organic MLS Integration to pull data from the MLS, all the information that is attached to a listing will be considered valuable content for Google. Your website will rank higher without the effort of publishing daily content.
How Can I Start?
To get started, you need to install WPL. This will help you to build an SEO-friendly website.
You can contact us for a free trial and request a demo.
Interested in knowing more about Organic MLS Integration?
Check out the information below: