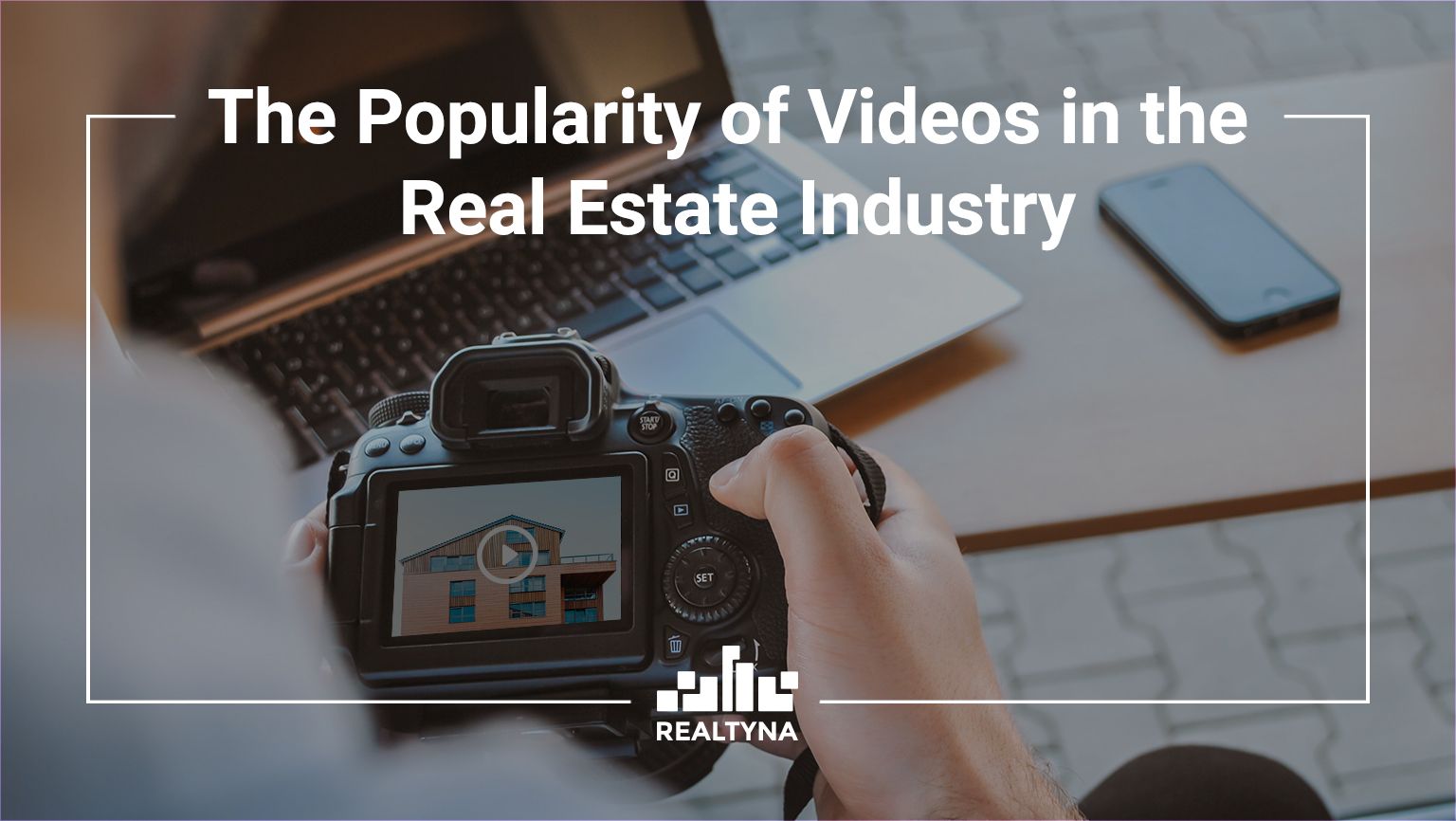 The Popularity of Videos in the Real Estate Industry
19 Jun 2021

Posted at 11:00h
0 Comments
Introduction
Nowadays, we use the internet on a daily basis for different purposes, but mainly for better understanding the topics we are interested in or for spreading our ideas. Videos can be considered as the main tool for spreading the word worldwide. That's why there are millions of videos about different subjects.
Videos are very popular in general, but does it apply to the real estate industry as well?
The only answer to the question is yes.
Making videos has become very popular among real estate agents. They use different platforms to spread their word around the globe. Time has evolved, and real estate agents' working routines have as well. Once reliant on cold calls, they are now using the internet to achieve their goals. Videos have become very popular in this industry, and many companies related to it are using them actively.
Platforms for Videos
In general, social media consists of different platforms for different purposes. And there are many social media platforms that are used for idea exchange, videos, blogs and everything related to the subject we are interested in.
There are several platforms especially for videos, like YouTube, which is used by anyone for different purposes. Social media like Facebook and Instagram also can be considered video platforms at some point. And what about TikTok? It simply became very popular among Gen Z, but it has changed, and now everyone is using this platform to promote their personalities, ideas, stories of success and so on.
The huge amount of platforms for videos in social media simply shows how important the videos are. It is a win-win strategy for every influencer or company who promotes itself by videos. By making videos, you, as an influencer, acknowledge those who are interested in the same industry. As an influencer, making videos helps you to show your knowledge and success.
Types of Videos for the Real Estate Industry
There are many types of videos that can be used only for the real estate industry. This is the best option for every person in this industry to gain a huge audience and to promote his\her ideas and videos. There can be many types of videos related to real estate, as it is a huge subject and area in general.
The list below shows some ideas or video types that are used by real estate agents for videos:
-Daily routines of real estate agents
-News related videos — What's new in the industry?
-Open-house tours
-Tips and tricks for real estate agents
-How to become successful in this industry
-How to gain knowledge in this area of the real estate industry
-How to become Realtors®
-A day as a real estate agent
-Real estate industry for beginners
-How to build a real estate website
These 10 subjects are definitely those that are used by people being in the real estate industry. Professionals become the teachers\mentors in the real estate industry, and they teach the next generation some interesting tips, tricks, how they can become successful and other interesting things.

Realtyna's Video Blog
Realtyna has developed its own videos briefly explaining its products. You just go to the video blog where you can find the huge list of our videos there. It is very important because these videos help visitors to actually understand what products we do offer to our honored customers.
Realtyna's video blogs include the general acknowledgement of who we are, what we do and what our core products are that you can have on your real estate website.
After watching these videos, you will definitely have the knowledge of what we do and how we do it. What are the benefits of using our products and services? After this, you will definitely have the answer.
Last Few Words
Being active in social media and posting creative videos about the area you are interested in simply makes you a more successful person. Within the help of videos, you simply enlighten your followers in different ways.
Social media platforms give all of us a huge advantage and opportunity to be more successful in our area of interest.