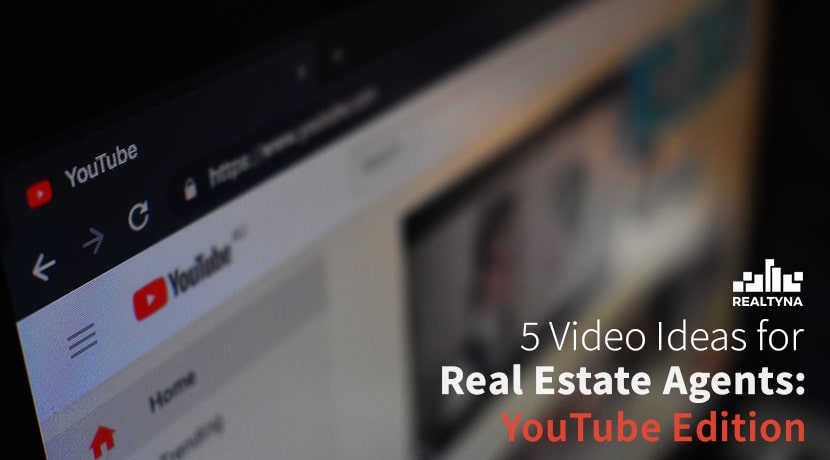 5 Video Ideas for Real Estate Agents: YouTube Edition
15 May 2020

Posted at 11:00h
0 Comments
We've all heard by now that real estate services are deemed essential in many states. This means that many real estate agents can continue to show properties with some restrictions of course. And it also means that virtual open house tours are becoming more and more common in the real estate industry. We briefly talked about virtual open house tours here. We mentioned the importance of video content and how real estate agents can advertise it on social media channels such as Facebook and Instagram.
In this article, we will focus on another social media channel, YouTube, which is another great placement for your video content.
But before we actually start talking about YouTube and its importance during the COVID-19 pandemic, we should briefly mention that this is a world crisis and no one should look to capitalize on it. When we talk about social media in the marketing context, we mean that social media channels in these uncertain times should be treated as a source of useful information. People all over the world turn to social media channels for the latest updates about the coronavirus outbreak. That's why it's so important that you treat your social media posts with extra care, and an extra layer of empathy. Check out this article to learn how to communicate real estate market shifts during this COVID-19 outbreak.
Virtual Open House Tours
Many real estate agents don't even think about developing a YouTube channel fearing that without content, it will take too much work and too much effort to generate leads. Yes, indeed, video marketing is not as easy as blogging, but it certainly has its benefits. Many real estate agents can see these benefits now when virtual open house tours are on the rise.
As the research indicates, the last few months have seen a rise in activity in the real estate YouTube community with many real estate agents starting a new youTube channel or reactivating an existing one.
If you're allowed to have an open house tour in your state, we suggest holding virtual open house tours and posting the recording on your YouTube channel. Check out the most relevant keywords for your video content here What to Write in Your Real Estate Blog- 2020 Edition.
FAQ
The FAQ which stands for Frequently Asked Questions is great content not only for video marketing but also for blogging. We've already mentioned that COVID-19 is rapidly changing how the real estate market is operating. Many clients will have a question or two. We suggest collecting the most common ones and answering them in the video format. It will benefit not only your YouTube channel but the Facebook algorithm as well.
Real Estate Market Updates
With COVID 19 rapidly changing the real estate market, it's important to have frequent updates about these changes. It's a great opportunity to show your expertise in the real estate market, as well as answer any questions your clients or fellow real estate professionals might have about the current state of the real estate industry.
Listings Showing
Nowadays, people are practicing social distancing which means many of them refuse to visit properties. Listings videos, on the other hand, present a perfect solution to this situation. People who stay at home but still are interested in purchasing the property would be able to see it through the lens of your video. We talked about recording listings showing in this article Virtual Open House tours for Real Estate Agents, how to record it and what equipment you might need.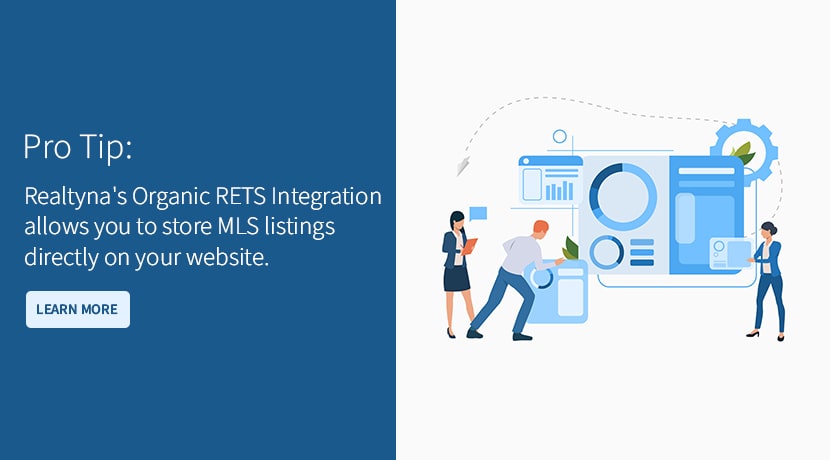 Final Words
With YouTube recently lifting the monetization ban on content that is either about, or references, COVID-19 real estate agents can stop worrying about launching ads that mention COVID-19 in some way. Although some exceptions are still applicable. Note to remember: COVID-19 is a very sensitive topic, so everyone should treat it carefully. Be transparent, fact-check your content and again be sensitive, These are the best practices for content creators on YouTube.
P.S Interested in Post-Pandemic predictions? Check out this article 5 Expert Predictions for the Post-Pandemic Real Estate Industry.