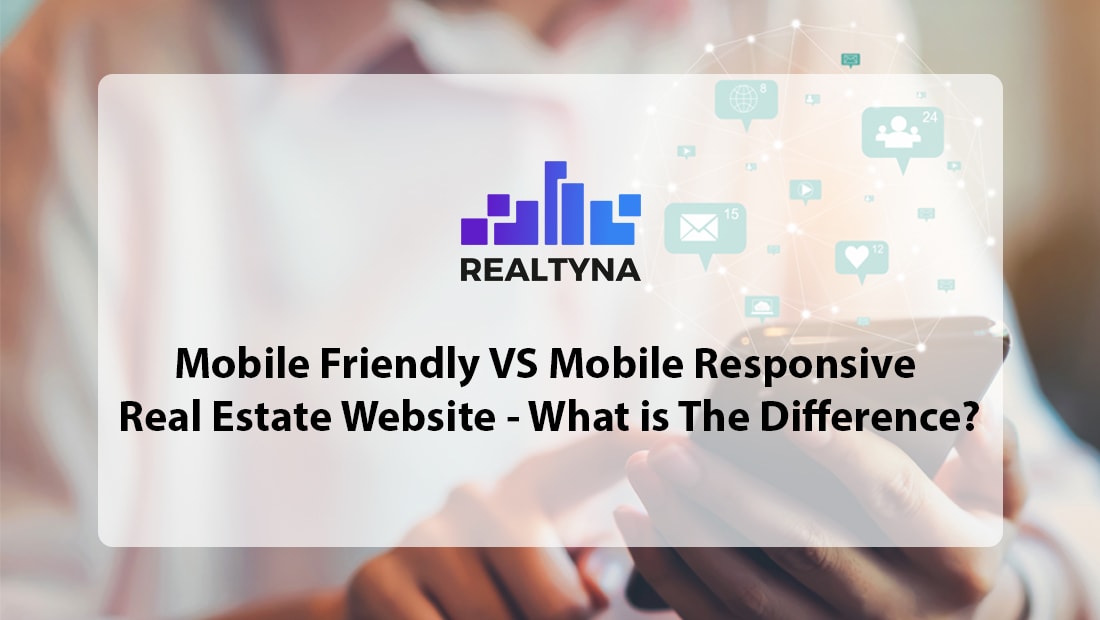 Mobile Friendly VS Mobile Responsive Real Estate Website- What is The Difference?
When was the last time you opened a mobile browser to check some information? It probably wasn't long ago. Sometimes, even if you are sitting near the computer, you are still using your mobile to search some data. Why is that so? Because we got used to using mobiles in our everyday lives and sometimes we have better browsing experience. According to Statista.com research, in 2018, 52.2% of all website traffic was generated through mobile phones.
Also, mobile apps are a useful source and you can even use them for your real estate business in order to fully respond to your users' demands. Today, an app is something many business owners try to implement. Although having an app is an important part now in real estate, the first impression comes from a website. A user first searches for some information on google and if a website won't respond properly, she will find another one, more flexible and well-organized.
There are different types of websites. Have you ever heard the terms "mobile friendly" and "mobile responsive" in regards to a website? These represent how your website behaves while entering with different kinds of devices. In the article we will discuss the meaning of "mobile friendly" and "mobile responsive" websites and their importance for your real estate business.
Mobile Friendly Website
Mobile friendly websites are designed to work in the same way on any device. They are designed to look nice on computer and on mobile. The text is easy to read on different devices, the links and other buttons are not hard to click and the visuals are pleasant. But static content doesn't change and may not work on all equipment.
Google has a mobile friendly test. By entering your website URL, it shows you whether it is responsive or not and gives you some advice on how to improve it if needed.
Mobile Responsive Website
Responsive design is more smooth and better to use with any kind of device. It responds to the screen size of the mobile, the layout displays differently and adjusts according to a screen size. Google ranks mobile responsive websites higher and this score itself improves SEO.
Mobile responsive websites usually are faster and that fact helps to reduce bounce rate on your site. User experience is one more main factor for your real estate business and a mobile responsive website is needed in this case too.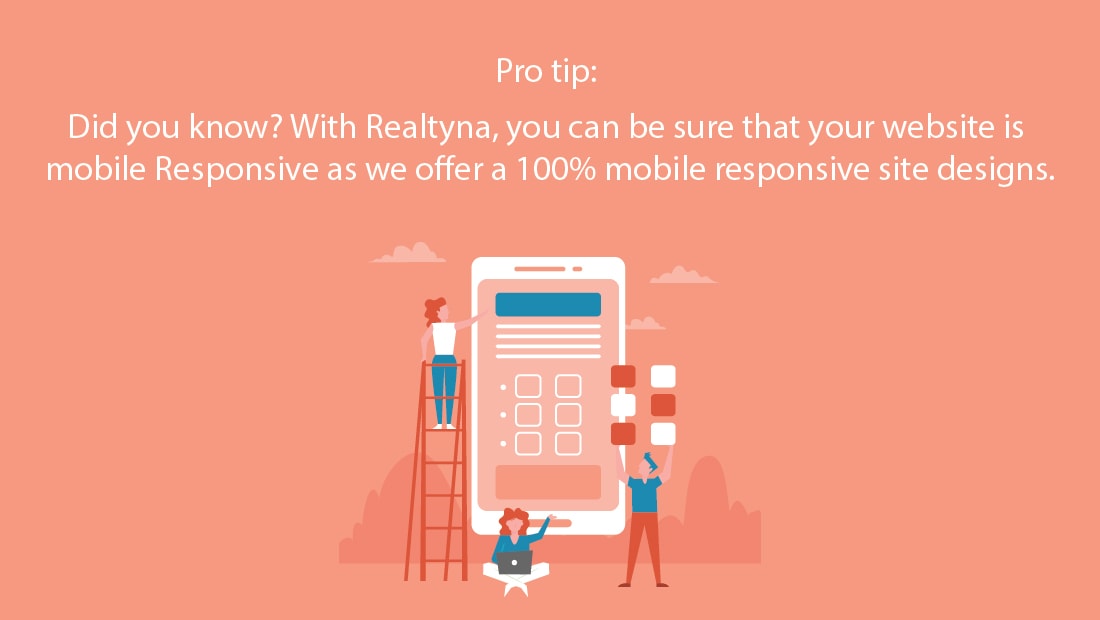 Mobile Responsive VS Mobile Friendly Website for Real Estate
Having a mobile friendly website is good for your real estate business, but having a mobile-responsive website is a bigger advantage, which is linked to your clients user-experience directly.
As we discussed already, mobile friendly design means your website's information – images, texts, videos, links – is easily accessible across all different platforms, but may not work well with all equipment and static content also doesn't change. So, in this case, when you want to be sure that a user can reach your website with any device and have a good user-experience, your site must be responsive.
Using phones for property searches increases every year, so having a mobile responsive website guarantees you that:
You will have a smaller bounce-rate as it will take less time to load

Better SEO

Better user experience

More millennial buyers
If you want to get more information about real estate website trends, check the blog: 5 Signs That It's Time to Upgrade Your Real Estate Website.
Do you have any feedback? Leave us a comment.