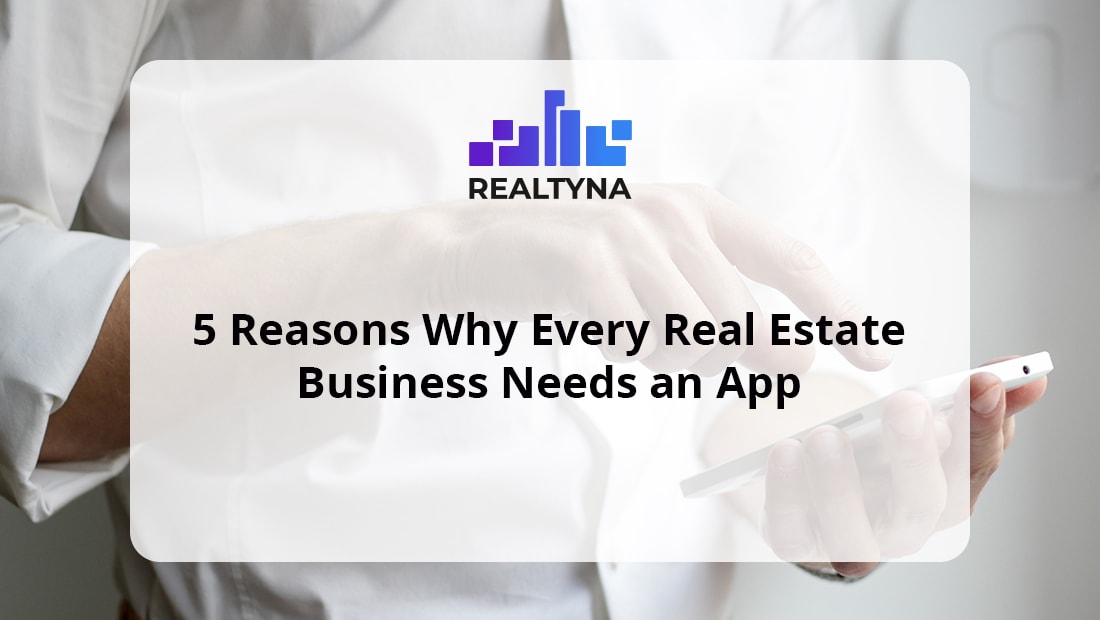 5 Reasons Why Every Real Estate Business Needs an App
06 Sep 2019

Posted at 10:00h
0 Comments
If you are here, I will assume you want to take your business to the next level. Of course, a mobile friendly website, if you have it, is great and all, but is it really enough? That is the question every real estate business owner should ask him/herself.
Now, the idea of a mobile app for real estate doesn't need much selling. It sells itself, since everyone in business already knows that people love their gadgets and how their expectations of accessibility and easiness in any kind of service is growing.
However, when it comes to big investments, we tend to hesitate. Is it really necessary to have a mobile application when your website is mobile friendly and you already invest in social media marketing? I mean that already increases your visibility- what more these millennials want?
The thing is, it's not only about easiness, customer reach, and accessibility but THE BRAND.
Psychology and Rationale of Mobile Apps for Real Estate
The average smartphone consumer has more than 80 applications on their phone in most markets analyses and uses nearly 40 of them every month. In 2017 consumers spent nearly three hours in the app each day on average and the number is only going to grow. App usage numbers are predicted to double by 2020, research conducted in 2016 says.
Why do people love apps? Because they create a sense of connection and human beings tend to like that feeling.
Of course, there are many technical benefits to using apps rather than going on the web on your phone, but the first and most important is the illusion of personalized connection. Mobile apps for real estate can speak to you and they are always there, waiting for you to engage.
Smart marketers know the real worth of the feeling of connection and branding, which is why the app business is booming within the small business territory as well as the big leagues.
Visibility
The average American spends almost 6 hours on his/her smartphone, 14% of that time is spent on the browser, applications take up the rest of it. Of course, most people just use 2 or 3 apps most of the time but the thing is everyone scrolls through their phone once in a while and it turns beneficial if your company is there.
Human brain takes lots of information via images and signs, when a person sees your logo on their phone and the name of your company often, there is a good chance you come to one's mind whenever they need some assistance in dealing with real estate business- be it buying, selling, renting or any other service you provide as a real estate agency or independent agent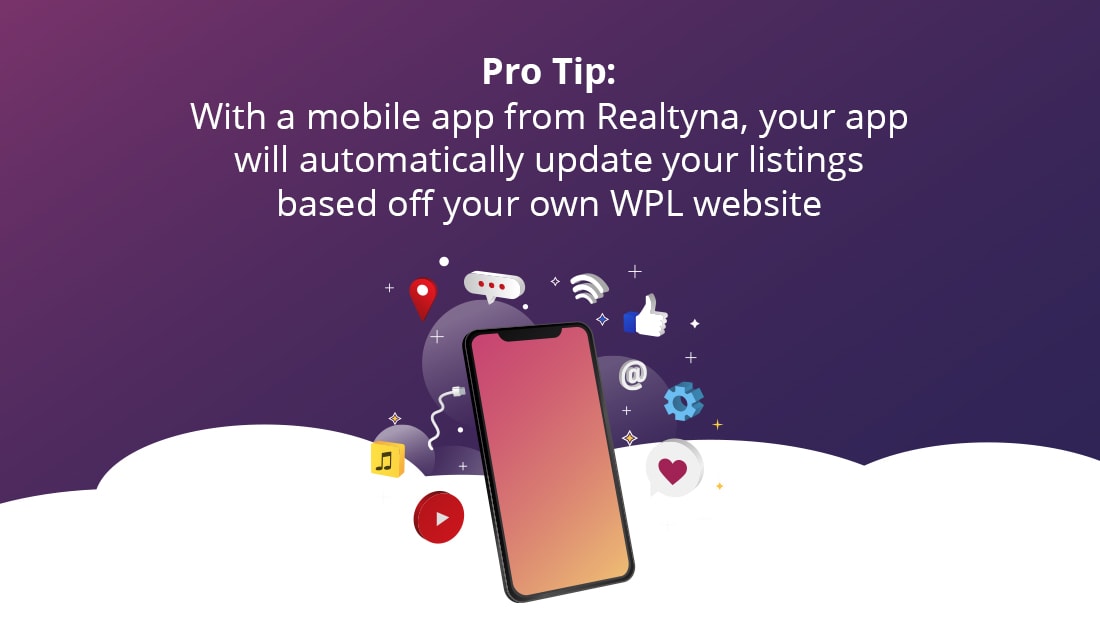 Create Loyalty
People will need a reason to download your app, so you need to provide a value. Make something special for your app users, so not only you'll have your real estate business on their smartphones constantly, but you'll also create loyalty.
If your leads who have your app on their phone get some special treatment, tips or whatever you can provide for them once in a while, they'll feel like members of a private club. This will make them generate some type of loyalty to your brand.
Efficiency
App will make it very easy for you to connect to your leads- and quality leads at that. If someone decided to give time of their day and space on their precious smartphone to download your app, they are interested.
You can send notifications, promote your services, make special offers or just ask their opinion in a very fast and efficient way. Whenever they are, they'll be able to take in the info you want to provide.
Bottom Line
Mobile apps for real estate are game changers, they take your business to the next level and give you an opportunity to stand out among your competitors. Lots of real estate professionals haven't caught up on the trend yet. It's a perfect time to start thinking about creating your own app.
With Realtyna's help you can create an app for your real estate business, that features cluster map search, search around you (Location detector system), ability to create a favorite List of Properties and gives your lead an ability to Save Different Searches for Future Reference
Connect with agents and get directions
Want more info about Realtyna's app product? Visit this page right here or read our blog about how to dominate the competition with a mobile application