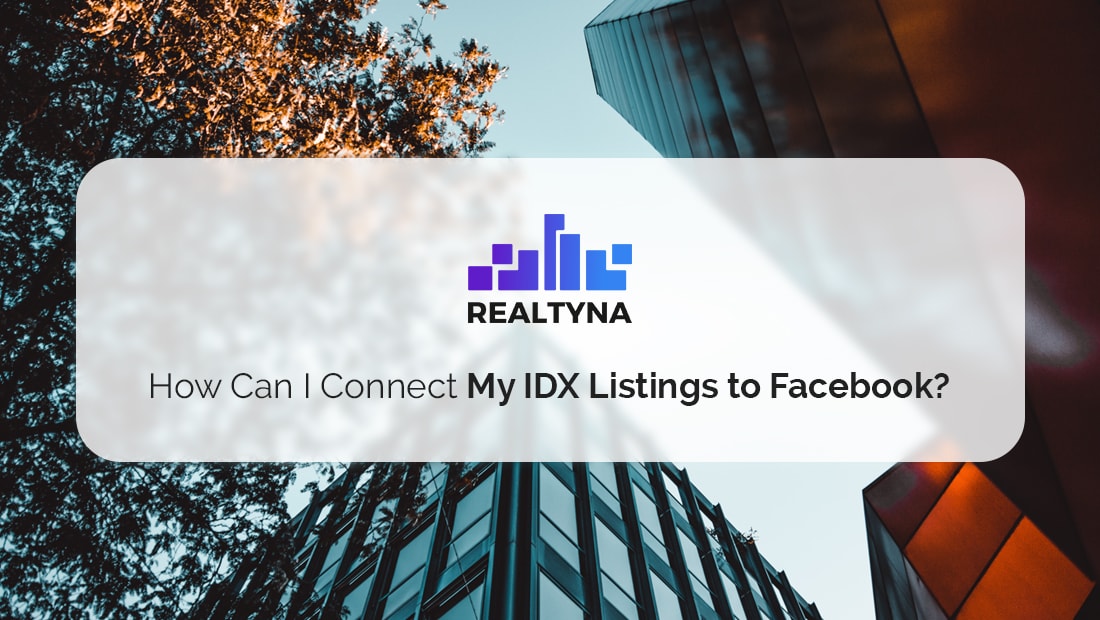 How Can I Connect My IDX Listings to Facebook?
21 Sep 2018

Posted at 11:58h
3 Comments
With the right IDX software you can automatically send your IDX listings to Facebook dynamic ads, allowing you to create a catalogue of properties that appear in the Facebook and Instagram feeds of any leads that have browsed your website.
We break down how it works below.
What Are Facebook Dynamic Ads?
Facebook dynamic ads are Facebook ads that market products and services to your website users based on the pages they have visited. In 2017, Facebook introduced real estate specific dynamic ads that allow agents to create property listings on the Facebook platform and display them in their leads' Facebook and Instagram feeds.
How Do Facebook Dynamic Ads Work?
Facebook dynamic ads work by creating a catalogue of property listings on your Facebook page. When you wish to create a campaign on Facebook, you are able to select listings from this catalogue as well as a target audience. Any Facebook of Instagram users in your target audience who have browsed similar listings on your site or app will see your ad in their feed.
How Can It Help My Real Estate Business?
Facebook Dynamic ads are designed to keep the attention of your leads even after they have left your website. By allowing you to promote your website listing content on the Facebook and Instagram platforms, dynamic ads can help you leave a paper trail of content around the web, link back to your site, and generate more quality leads.
LUKE'S TIP: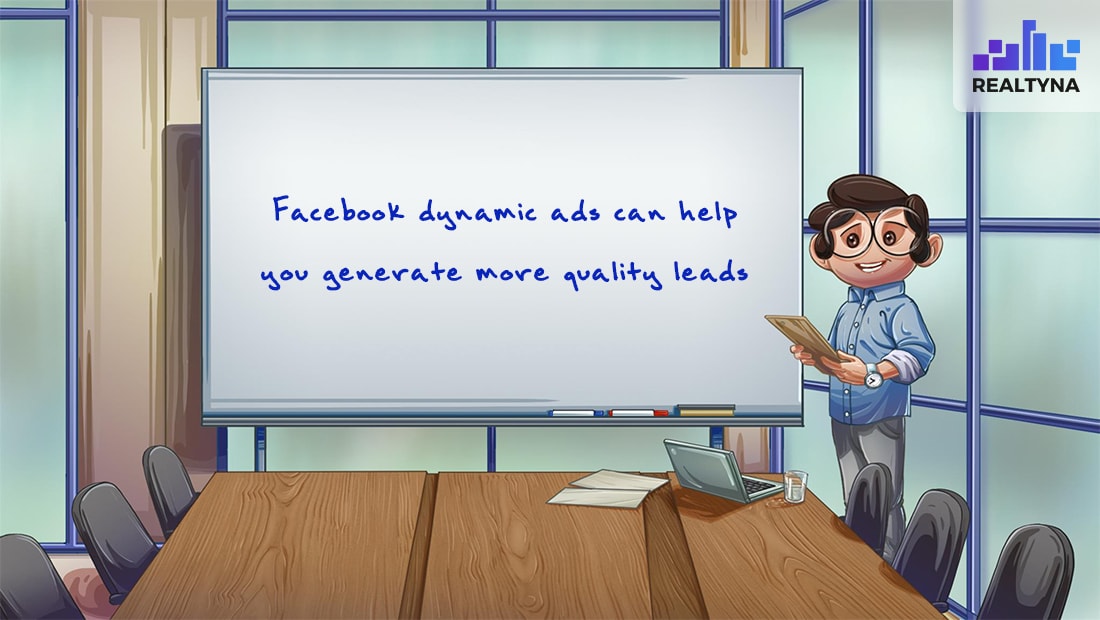 How Do I Send My IDX Listings to Facebook?
Step 1
Create a Facebook Ads Account
If you are new to Facebook ads you will need to create an account to manage your ads, billing, and spending limits.
Step 2
Create an Ads App
The app serves as a container allowing you to create a feed between your IDX site and Facebook account.
Step 3
Get Access Token
The token will allow your app to publish directly to your Facebook page.
Step 4
Add token, ID, and catalogue name to IDX
If your IDX software supports Facebook dynamic ads you will need to insert this information in your admin panel.
Step 5
Configure app
Select desired settings for your marketing API and the app will automatically build out the listing catalogue.
Step 6
Create campaigns
Set up campaigns and publish ads from your catalogue.
Do Realtyna Products Link to Facebook Dynamic Ads for Real Estate?
Yes! With our Facebook Real Estate API Add-on, you can connect Organic RETS Integration or Organic IDX to Facebook and build your catalogue of listings.
For more Realtyna marketing tips, check out 11 IDX Lead Capture Strategies to Convert More Sales Today or Old School Real Estate Marketing Tools That Still Work.
Check out our video tutorial here!