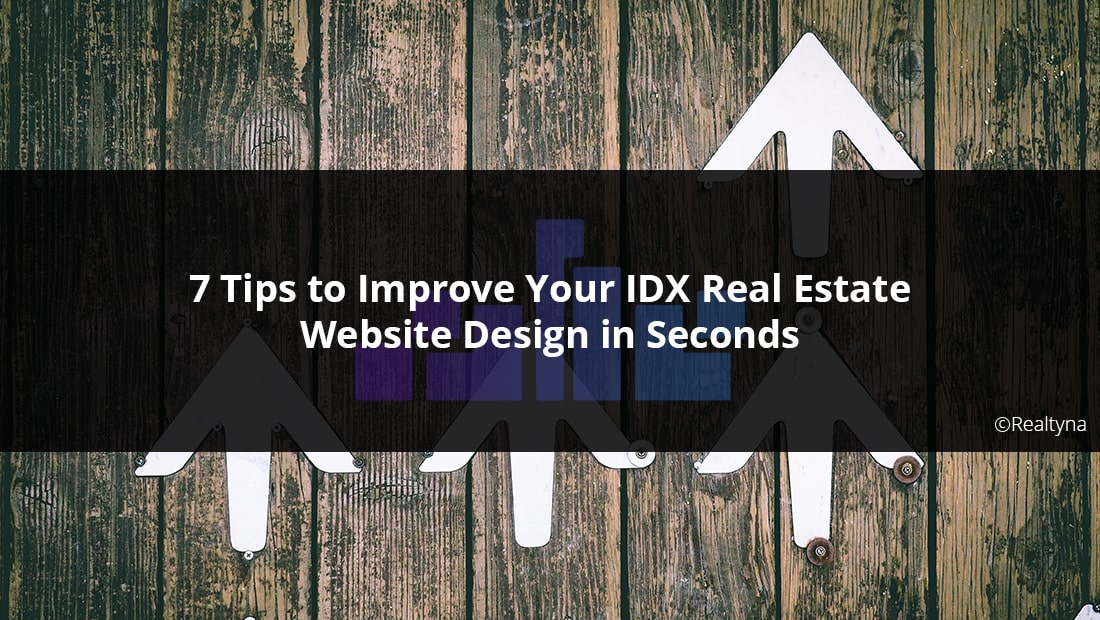 7 Tips to Improve Your IDX Real Estate Website Design in Seconds
20 May 2019

Posted at 10:00h
2 Comments
More and more leads are shopping for homes the web. This has led more and more real estate agents to build IDX real estate websites and market online.
The influx of activity has led to competition. It's no longer enough to simply have an IDX real estate. Today, your IDX real estate website must be dynamic. It must constantly evolve to stay ahead of your closest competitors.
In this blog post, we'll cove some simple methods to improve your IDX real estate website in seconds.
Replace Stock Photos
Seeing stock photos on an IDX real estate website makes me cringe. Why? There is no need for them. Real estate is a visually rich industry. As an agent, you are visiting, showing, and walking through beautiful properties every day. Surely you can snap a few photos and replace any stock content on your site.
Use Seasonal Branding
In seasonal branding, you update the look, colors and photos on your site to reflect the time of year. You can use foliage photos in the fall, snow photos in the winter, etc. This is a fairly straightforward way to keep your site fresh and stand out throughout the year.
Add a Splash Page
Splash pages are full size pages that show an interesting photo or video. They introduce your site before the lead lands on your home page. Splash pages provide a way to show off your community or your best work and leave a lasting impression on your leads.
Create Neighborhood Pages
It's important for real estate agents to put their listings in context. The more context you can provide the better you will be able to separate yourself from competitors. One way to add context is to provide more information about the neighborhoods in your community. You should add neighborhood pages to your IDX real estate website, assign listings to them and show the neighborhood features they have in common.
Featured Listings
You can quickly improve your IDX real estate website design by making it easier for leads to find the information they want. By grouping featured listings in one place, you ad value by saving your leads time.
Tighten Your Call To Action
Your call to action is the part of your IDX real estate website that encourages your leads to do something. You can improve your design by making your call to action clearer and more effective. A good call to action will be concise, personal and it will add benefit for the lead.
Add Testimonials
Reviews and testimonials are valuable. They make you feel good. Positive comments make your hard work worth it. They also put your leads at ease. With reviews and testimonials on your site they can see a history of success.
Now you know how to improve your IDX real estate website design in seconds. Here are 49 of the Best Examples. Questions or feedback? Leave them in the comments. Or for more, check out 12 Ways to Generate New Real Estate Leads From Old Blog Posts and 15 Mistakes to Avoid When Building an IDX Real Estate Website.