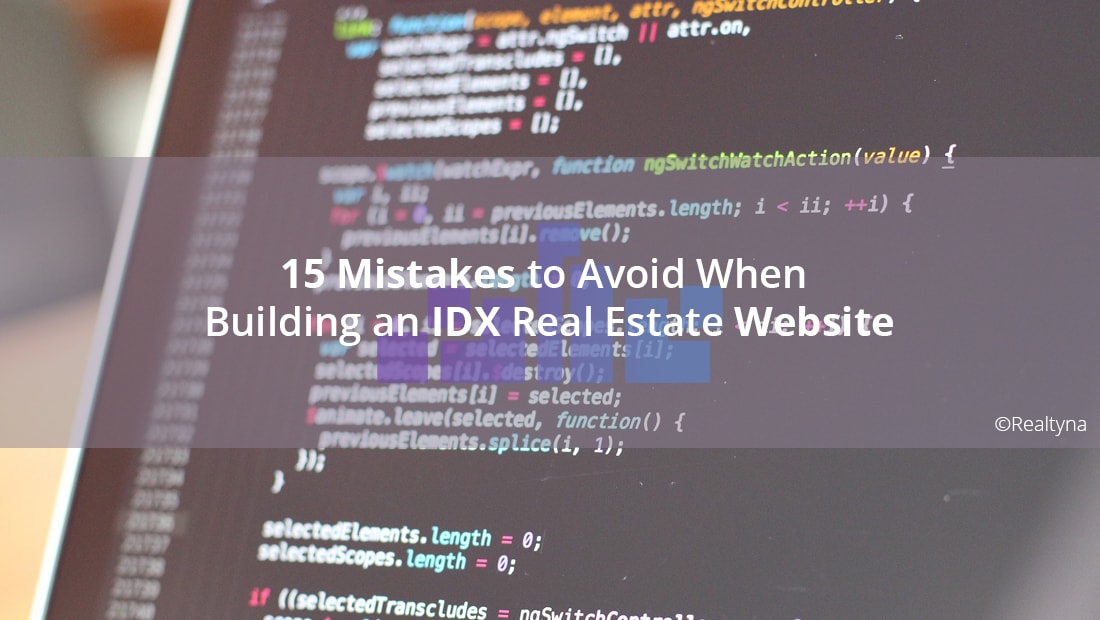 15 Mistakes to Avoid When Building an IDX Real Estate Website
08 Jan 2019

Posted at 10:00h
0 Comments
Building an IDX real estate website can take your business, and ultimately your life, to a new level. But it's only possible with careful planning and implementation.
We've been involved in real estate tech for more than a decade, so we've seen the range of problems that can occur. To make sure you get the most from your IDX real estate website, we've created a checklist of 15 common mistakes. Avoid these, you'll find yourself with more leads and more sales.
1. Choosing a Weak Domain Name
A good domain name can help make your site more visible on the web. On the other hand, a weak domain name can sap your SEO and dry up your leads. To avoid the latter, keep your domain short and simple, and use SEO keywords. For a full list of domain name tips, check out our blog How to Choose a Strong Domain Name for an IDX Real Estate Website.
2. Choosing the Wrong Hosting Package
IDX is a dynamic web system that requires some base levels of processing and disk space. To handle this data load, your site needs to be hosted on a strong server set-up. We post our recommended system settings on our site. Whoever your IDX provider is, you should check with them before completing your hosting purchase.
3. Choosing the Wrong IDX System
Not all IDX are created equal. Some provide high levels of SEO and data control. Others provide a simple, quick way to get listings online without the long-term value. You should know and understand the different IDX technologies before making a decision on your IDX system.
LUKE'S TIP: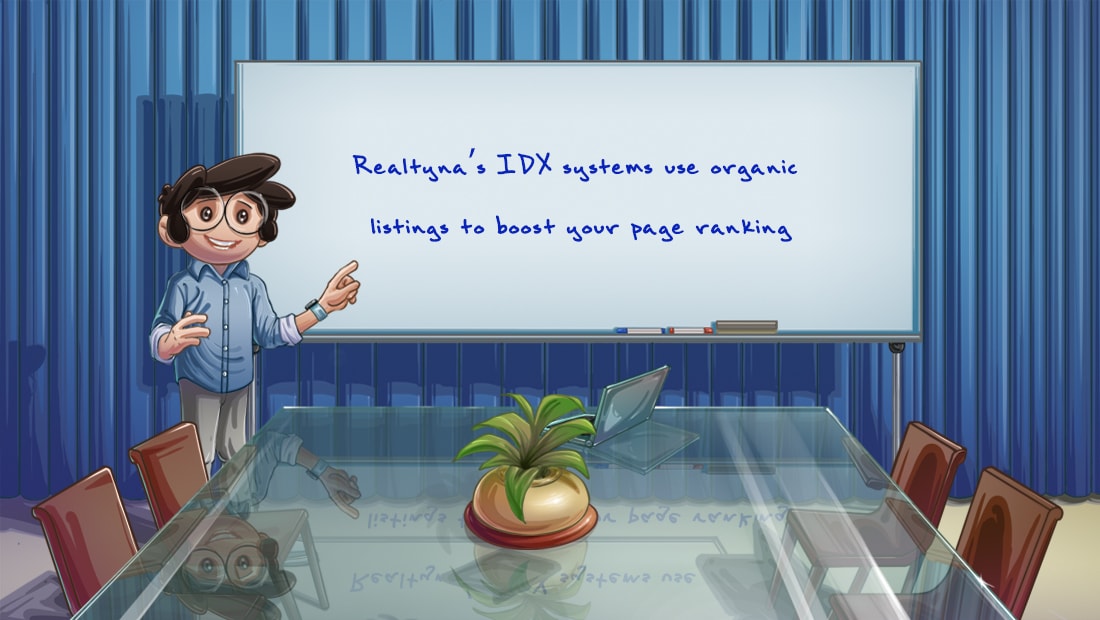 4. Purchasing the Wrong Theme
If you are using a website builder, you'll have a chance to choose a theme. The theme provides the look and feel for your site. Many offer other benefits such as SEO and drag-and-drop editing. With all the features available, it can be easy to get carried away. Before making a final purchase, you should check with your IDX provider about theme compatibility.
5. Eccentric Font/Background Colors
No need to recreate the Space Jam website, people. Keep your styles simple with clean fonts, and calm colors.
6. Buying Incompatible Plugins
You IDX website will be able to do a lot right out of the box. But some agents need specific functions that are offered in third-party plugins or widgets. Before going on a plugin buying spree, check with your IDX provider about compatibility.
7. Not Setting Up Analytics
Real estate agents need to know who is visiting their site and what they are viewing. This is only possible if you set up analytics features to collect this information. To get you started, here is a blog post on Using Google Analytics with an IDX site.
8. No HTTPS
SSL certificates secure connections to your website and keep it from being flagged by Google and other search engines. Some hosting and IDX providers offer free SSL certificates. There are also free services on the web. Whatever hosting and IDX system you choose, make sure you have a pan for HTTPS.
9. Neglecting SEO Options
A website can be powerful, with all the features needed to generate and convert leads. But if no one finds it, it is essentially useless. To maximize your visibility online, you should develop an SEO strategy and configure your site accordingly. Check out the following blog for 9 Real Estate SEO Tips to Generate More Leads.
10. Neglecting Mobile Users
According to NAR data, approximately 72 percent of homebuyers turn to mobile browsing at some point during their home search. You may be building an IDX real estate website, but this site should be viewable on all devices. To be sure about this, look for themes and IDX solutions that are mobile responsive.
11. Creating Poor Navigation
There are places for creativity on your IDX real estate website. The navigation menu is not one of those places. Keep it simple and intuitive. Anything else and your leads will quickly abandon your site.
12. Settling for Slow Page Loads
The competition for online real estate leads is strong. So anything that reduces the competitiveness of your IDX real estate website risks affecting your bottom line. You should use Google PageSpeed Insights to evaluate your site's performance. If you get back negative scores, consider a hosting upgrade or consult your IDX provider about ways to optimize your site.
13. Not Integrating Social Media
The best way to attract more leads is to let your website users do the work for you. You should make it easy for them to share your listings and blogs by including social media share buttons on your site and connecting them to your own social media accounts.
14. Forgetting Calls to Action
You are building an IDX real estate website to generate more leads and sell homes. The content on your site should assist in this aim. Include calls to action to help customers know where to go next.
15. Not Installing Lead Capture
Your site also should help you learn more about your leads and how you can assist them. To do this you need to collect contact information and browsing behavior. So consider a CRM, saved search, favorites, and other lead capture strategies that encourage leads to engage with your site.
Now that you have an idea of what to avoid in your IDX real estate site, you can go about building one. Check out 13 Steps to Build An IDX Real Estate Website With WordPress.