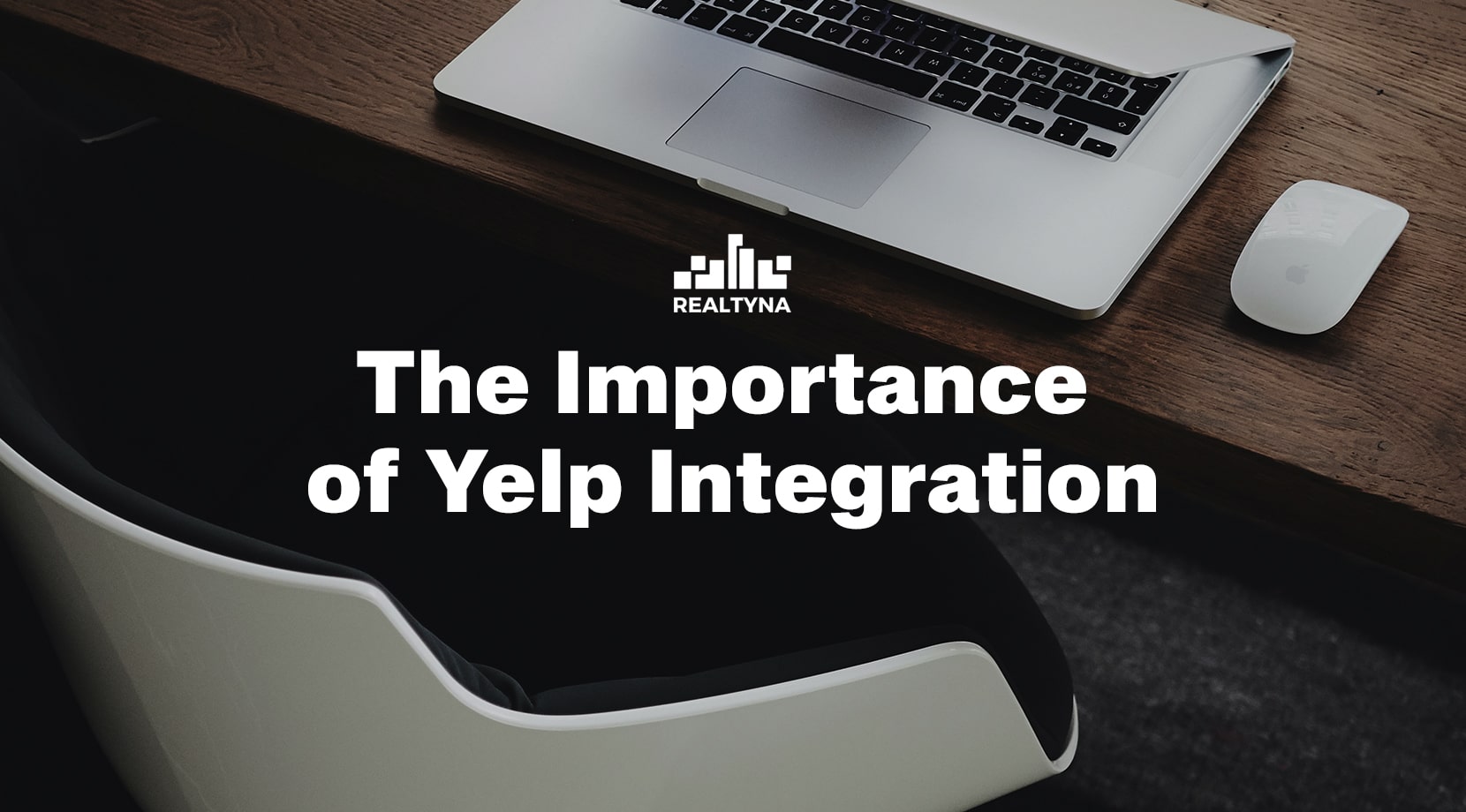 The Importance of Yelp Integration on Your Real Estate Website
02 Feb 2021

Posted at 11:00h
0 Comments
Overview
The Internet has made it possible to know everything about what we are interested in. It's quite simple; You just Google anything you want to know, and every information related to the subject pops up. But sometimes it's quite difficult or boring to search for everything on the net. So, whenever you go to any website, you want every information to be written there. It is no different for real estate websites.
While searching for properties on a real estate website, we are also interested in neighborhood intelligence. This means we need to know the neighborhood surrounding the property. What type of schools are nearby? Are there any restaurants, hospitals or any other important features?
Informational Tools
You should not need to surf the net to get the information you need, especially when there are tools for real estate websites to include this information with each property. With a few clicks, you can put all data about any property in the listing. This will help you generate traffic because your visitors will know you really care about them.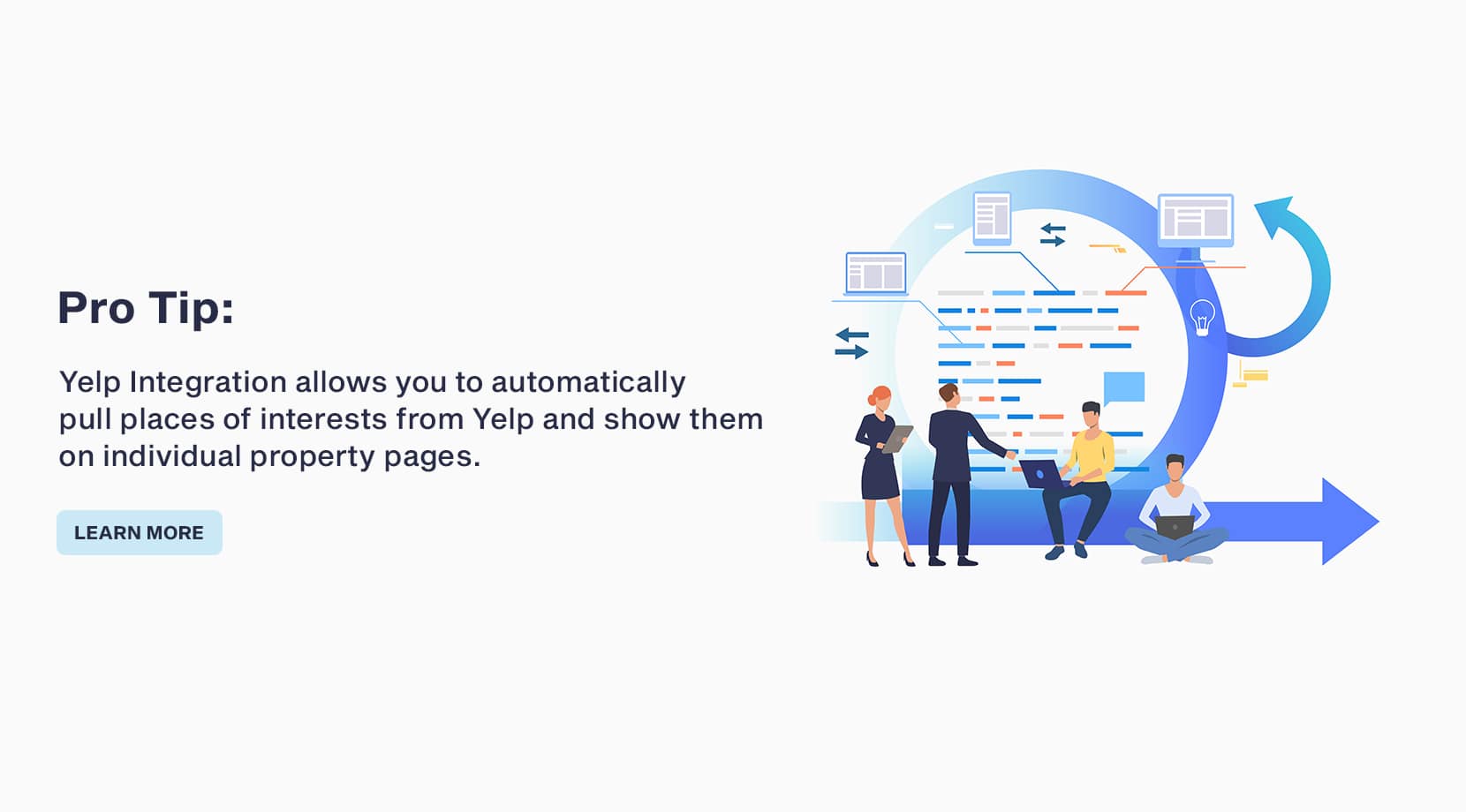 Yelp Integration
Yelp integration is something you need to boost the information on your real estate website. It allows you to pull places of interest from Yelp and publish them on individual property pages. This simply means that under each listing, you will have a list of closest businesses\restaurants and their rating.
Establishing Yelp integration on your real estate website will help you to increase your website visitors and ensure they stay for a long time on your real estate website. This step will help you succeed and keep your clients happy.
A Few Final Words
This quick blog outlines why you need to have as many Add-ons as possible on you real estate website and in particular the Yelp Integration Add-on. To know more about this product, please see the Yelp Integration page.
Did you like the article, and would you like to learn more? Check out our products page.
Question or feedback?
Leave us a comment below.