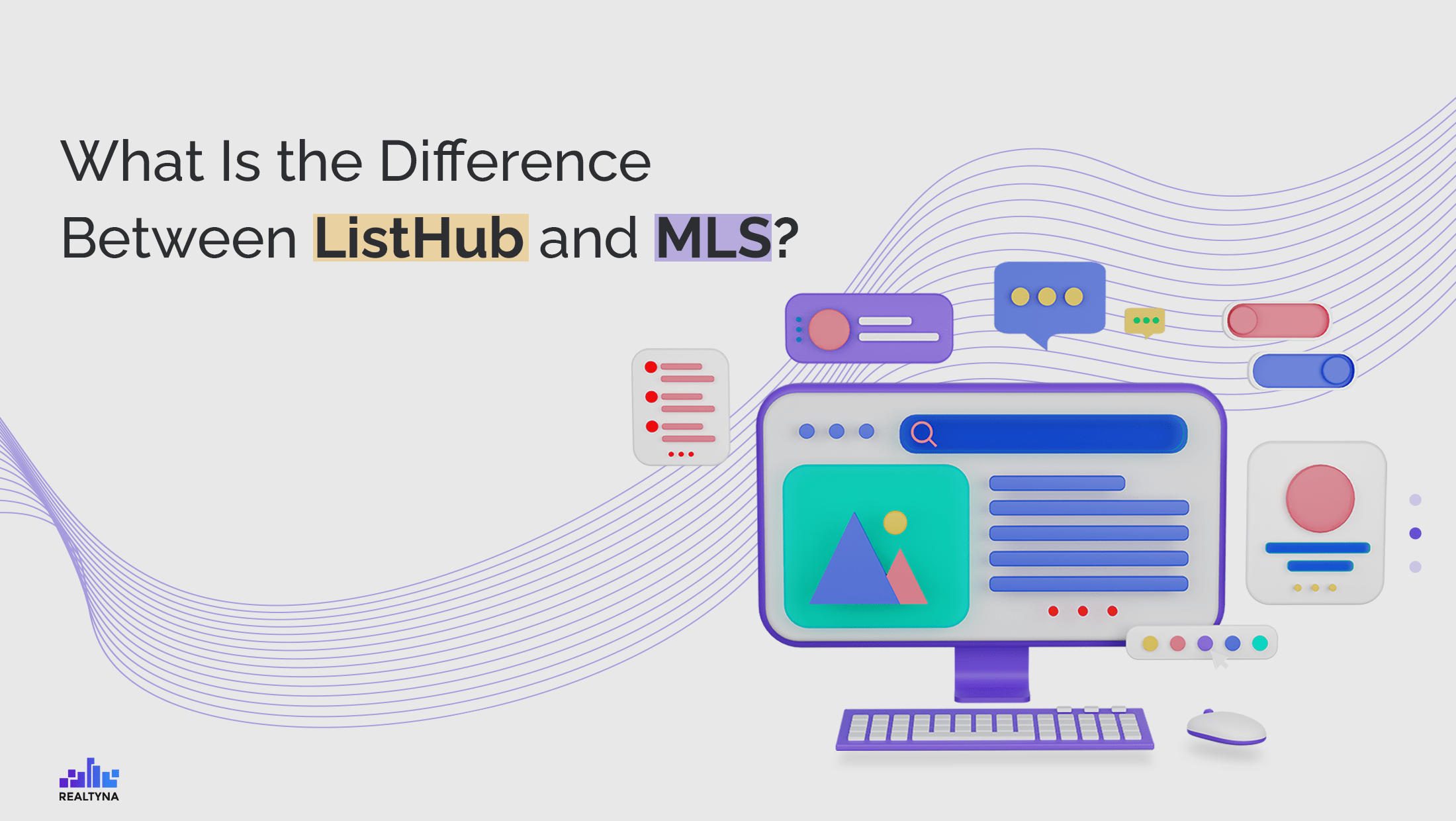 What Is the Difference Between ListHub and MLS?
09 Mar 2022

Posted at 11:00h
0 Comments
ListHub is a real estate syndication platform that helps real estate agents market their listings on publisher websites. Agents can register and have their listings available to third-party publishers through this platform. In addition, the goal of ListHub is to have brokerages, agents, and MLSs reach the most successful marketing outcomes.
A multiple listing service (MLS), on the other hand, is a database created to provide real estate agents and brokers with accurate data about properties available for sale. With MLSs, brokers can view each other's properties for sale to link homebuyers and sellers. As a result of this structure, both the listing and selling agents benefit from sharing and exchanging information and commissions. The main goal of real estate Multiple Listing Services (MLSs) is to maintain broker listing information. While ListHub primarily functions to extend this mission. Not only does ListHub provide brokerages with a data feed, but it also provides MLSs with a better platform to help real estate professionals manage the difficulties of marketing properties across several renowned real estate marketing websites.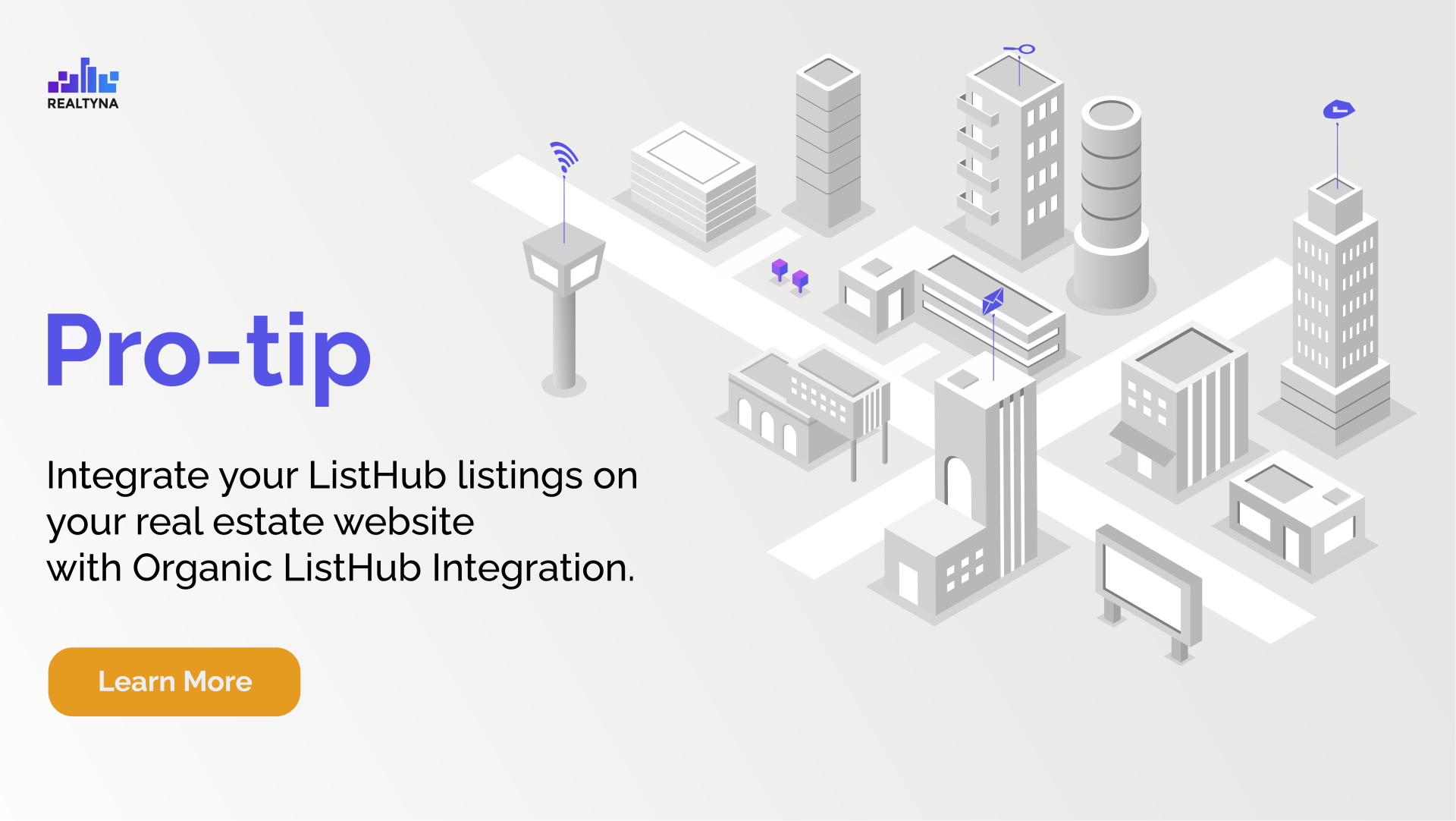 With the help of ListHub, real estate brokers can safely send MLS-sourced listings to their customers. In addition, ListHub makes it easier for MLSs to service brokerages of different sizes, brands, and business models.
How Does ListHub Work?
There are five easy steps involved in the operation of ListHub. They include:
MLS Connection: A single set of credentials is all that is needed for ListHub to access the MLS system through your RETS server.

Broker Registration: The ListHub registration is free and can be done by the head of the brokerage

Broker Choice: After registration, the broker can choose which publisher sites they want their listings on and their preferred lead management settings and decide where to drive lead traffic.

Accuracy: The listing information on ListHub is constantly updated and distributed ​​according to each brokerage's preferred setting.

Automation: New ListHub data is automatically distributed to brokerages when a new MLS or Listing update is available.
Migrating Your ListHub Listings With Organic ListHub Integration
If you are like me and wonder about the website that gets SEO benefits for these listings, the answer is ListHub. Because you register on ListHub's native website and access all the data on their site, they get all benefits for search engine optimization. But, not to worry, with Organic ListHub Integration, you can migrate an unlimited amount of your ListHub listings to your native website and retain all the value for SEO on your site.
Organic ListHub Integration helps you incorporate an unlimited number of ListHub listings to your native website, thus making your website SEO-friendly increasing the likelihood of your listings to show on search results. Besides getting great value for SEO, Organic ListHub Integration comes with a set of useful tools such as neighborhood intelligence, SMS alerts, saved searches, and analytics.
Thanks for reading!
Related searches: