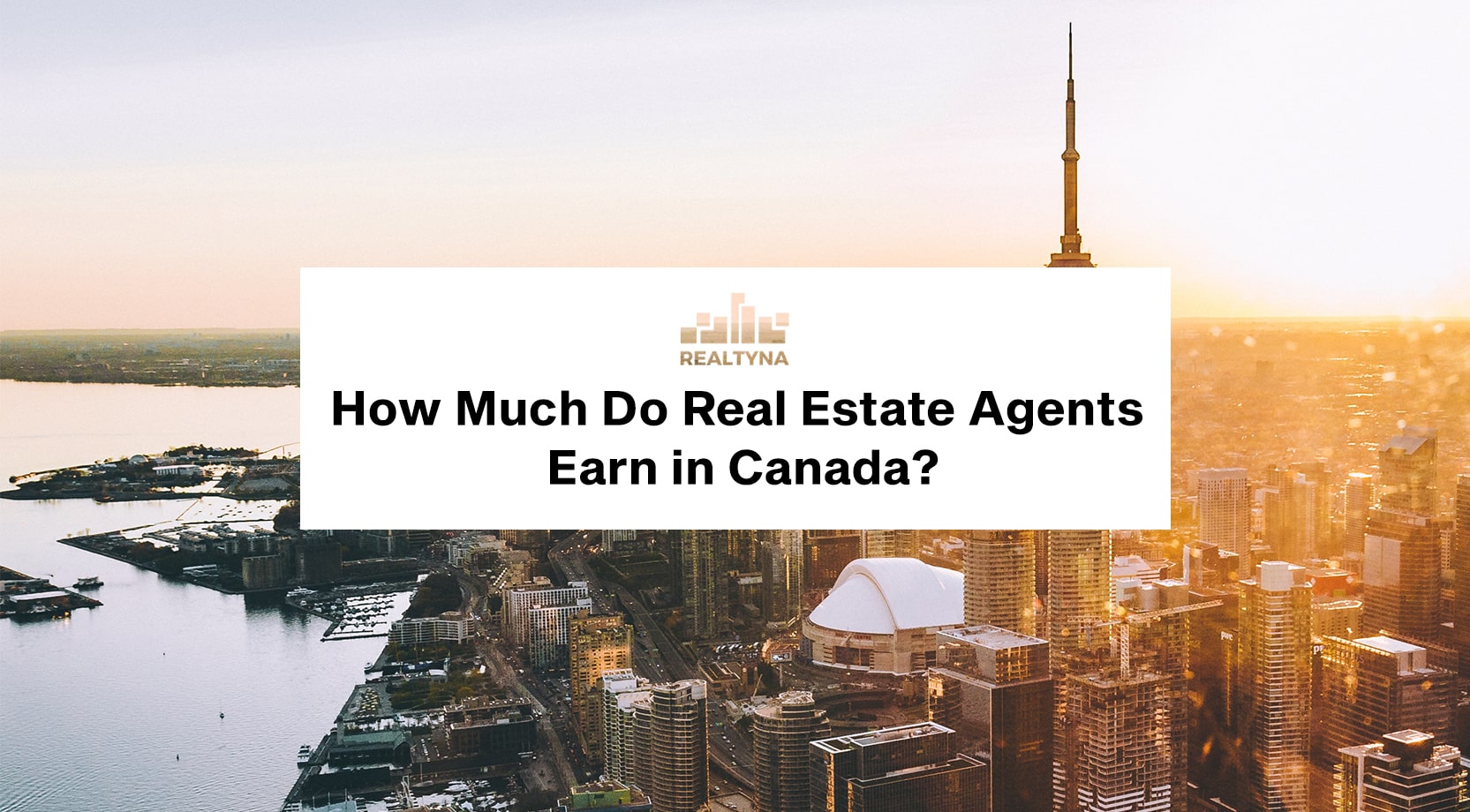 How Much Do Real Estate Agents Earn in Canada?
03 Nov 2020

Posted at 11:00h
0 Comments
Real estate is a growing and dynamic business in Canada. Even the pandemic of 2020 could not hinder its growth. Despite a concerning fall in sales in the early days of the pandemic, numbers bounced back to record highs in July and August. This brings us to the question of what is a real estate agent salary in this highly potential market. In this review, I am going to provide some insights into this and other real estate income elements, such as commissions and salaries.
What Is the Average Income for a Canadian Real Estate Agent?
Just like any other place in the world, real estate income is mostly fueled by commissions. In Canada, a real estate agent can earn an average of 55k CAD to 60k CAD per year. Some agents are paid a monthly salary, but this number is variable in different provinces and brokerages.
This number is a rough estimate and how an individual agent or broker operates will considerably affect their income. For instance, active and established realtors may earn millions of dollars per year, which of course counts for 1-2% of all the realtors in Canada. Some, on the other hand, find it very difficult to get even a few deals per year.
If you want to become a real estate agent in Canada, make sure you check out the following article:
How to Become a Real Estate Agent in Canada: Guide 101
How Do the Commissions Work in Canada?
The rates of commissions depend on where the transaction is taking palace and how big the brokerage is. In some provinces, the rate might stand at around 5%, while in British Columbia and Alberta, you can expect 7-8% rates.
The average for an experienced agent is usually like the following:
7% from the first $100K and then 3% (to 3.5%) on the balance, under big brokerages. So if a 600K property is on the line, the rates will look like this:
7% on first $100K= $7K
3.5% on the remaining $500K = $17K
Total= $24,500 + Tax
Learn more about how commissions work in the real estate industry here:
What Is the Average Income of a Broker in Canada?
Brokers are more likely to be paid a salary. In that case, the average real estate broker salary in Canada can be $100K per annum or $51.28 per hour. Entry-level positions start at $37K per year while experienced brokers can earn up to $170K per year.
Build a Real Estate Website for Canada for Ultimate Success?
If you want to want to build a real estate website that converts in Canada, you need to look out for the following features:
Updated access to

DDF/MLS listings

Lead generation features like Facebook Add-on

Extra features to support clients such as School/neighborhood information features

SEO benefits

And lots more!
Realtyna has been offering all of this and more for over a decade now. If you want to build a website to support your real estate business, make sure you give our team a call for a free consultation: