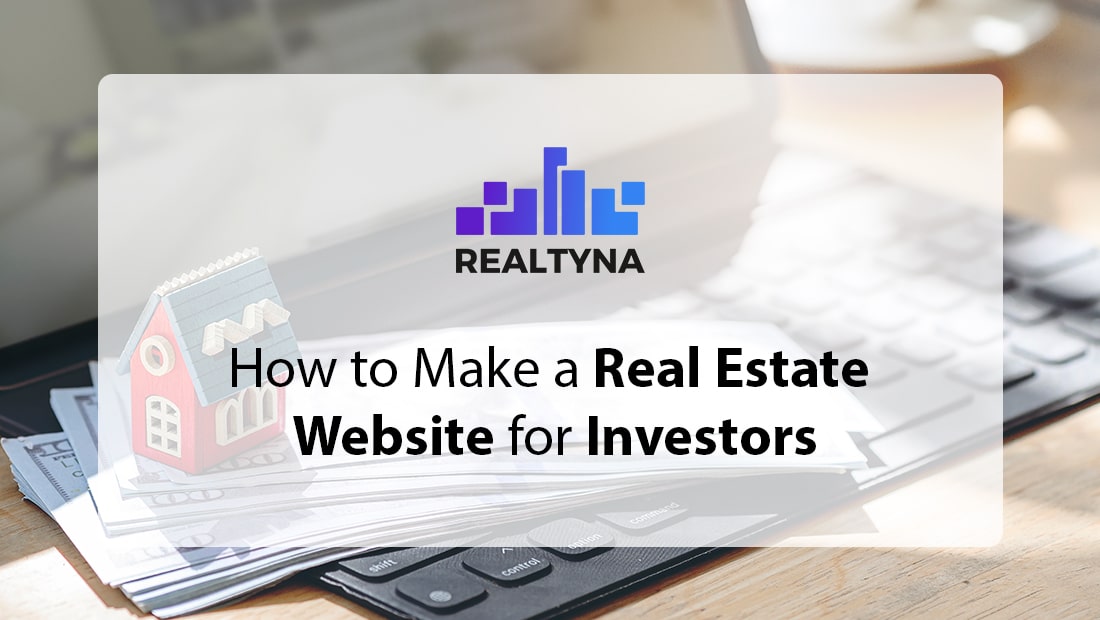 How to Make a Real Estate Website for Investors
08 Feb 2020

Posted at 11:00h
5 Comments
Are you an investor and want to create a real estate website? Or maybe you already have one and want to know how to increase leads and make it more powerful?
We all know the value of a good real estate website, right? A powerful website helps you to be more successful, improves your visibility and gives you a chance to advertise your business at a reasonable price.
Making a real estate website that converts isn't easy and takes some time. But the result, which a good real estate website can bring, is priceless.
In the article, we will discuss what a good real estate website for investors should be like.
What to Consider
Before you start building a real estate website or remaking it, what do you think, what is the best thing to do? Are you going to research information? Then you are on the right path. Find the information about the new tendencies of the market, about different analytics, ask google for advice. Research the other powerful real estate websites in order to have an idea of what works best for your market.
Budget is Very Important
How much are you going to spend on a website? If you are thinking about creating a flawless website with all the necessary tools and features, you must consider the prices of the websites which are designed this way. Maybe you as an investor think to have some valuable investment in a website, and make it fully functional and equipped with all necessary sources. Consider that website prices range from very cheap, rented sites, to expensive owned/self-hosted sites with all the works. Think about the features that are a "must have" for you and start shopping in your range. On another note, for a one-time fee solution, you can reach out to Realtyna for help.
Steps to Follow For Beginners
So, after you have finished the researching process, what you are going to do? If you are doing everything from scratch, you have to think about the different things like the domain, design of the website, themes and etc.
Website Theme– You have to choose the best theme for your real estate website. Choose a theme that will be good for you to work with. Do you have an idea of what your website design must look like? You can consider WordPress real estate themes. Realtyna's technicians will help you to pick a real estate theme that matches with your requirements. You can choose one with all the desired elements for creating an IDX WordPress website.
Domain Name-Domain name is something that frequently makes the first impression. People search for your company with domain name. That's why a real estate investor's website domain name must be clear and simple to understand. The name must be impressive and memorable, yet SEO friendly.
Website Logo-As the name makes the first impression on website users, the same goes for the logo. From the Real estate logo, one must feel the nature of the business. Also, the color, shape and most noteworthy, the quality of the logo plays an important role.
Making Your Website Even More Powerful
If you are a real estate investor, which already has a website and thinking about how to make it more powerful and increase visibility, you can think about the following things:
Quality With Quantity
First of all, think if your website is really useful for visitors. You have your property listings on your website, but are they arranged well? Are the pictures high quality? You may have many listings on your website, which must look good.
The page speed is also very important. Google Research shows that 33% of smartphone users in each market have a negative view of a brand if the mobile experience is slow. So, Is the page load time too big? Take care of it if you want to have a good user experience and most noteworthy, Google ranks sites that have faster load time.
SEO
SEO is very important for your website as you know. Search Engine Optimization is a process that helps you to increase the capacity and quality of website traffic. Your target audience, sellers, buyers can easily find you on the search system. So, if you haven't already, start thinking about how you can improve your website SEO.
Add-ons
Make your website rich with add-ons. The more useful tools your website has the more leads you attract. If you have some demographic information, like the data about neighborhoods, average home value, the average age of the population, distance to downtown, school rating, etc. the users will stay engaged on your website.
Also, you can implement add-ons which make your life so much easier. You can include different analytics, social media add-ons, and other powerful tools.
Mobile Compatibility
Based on the research of NAR (National Association of Realtors), among the three most popular sources home buyers used in the home searching process, one was Mobile/Tablet Websites (73%). So, it gives you a clear answer to why a website must be mobile-responsive. For your leads to stay longer on your website, the site must respond to their demands. Responsive design responds to the screen size of the device. When it's accessed from a smartphone or a tablet the layout will display differently and the visitor of a website doesn't need to zoom in, zoom out and suffer while entering your site.
Few Final Words
As online marketing radically changed the approach with traditional marketing, we must try to respond to the new demands and challenges. That's why you as an investor must think about making your real estate website powerful and desirable for users. Having a valuable website helps you to power up in your real estate business.
Did you find the information useful? Follow the blogs: How to Create a Successful Real Estate Website: Website Creation (Part 1) and 7 Tips to Make Your Real Estate Website More Convenient for Visitors.