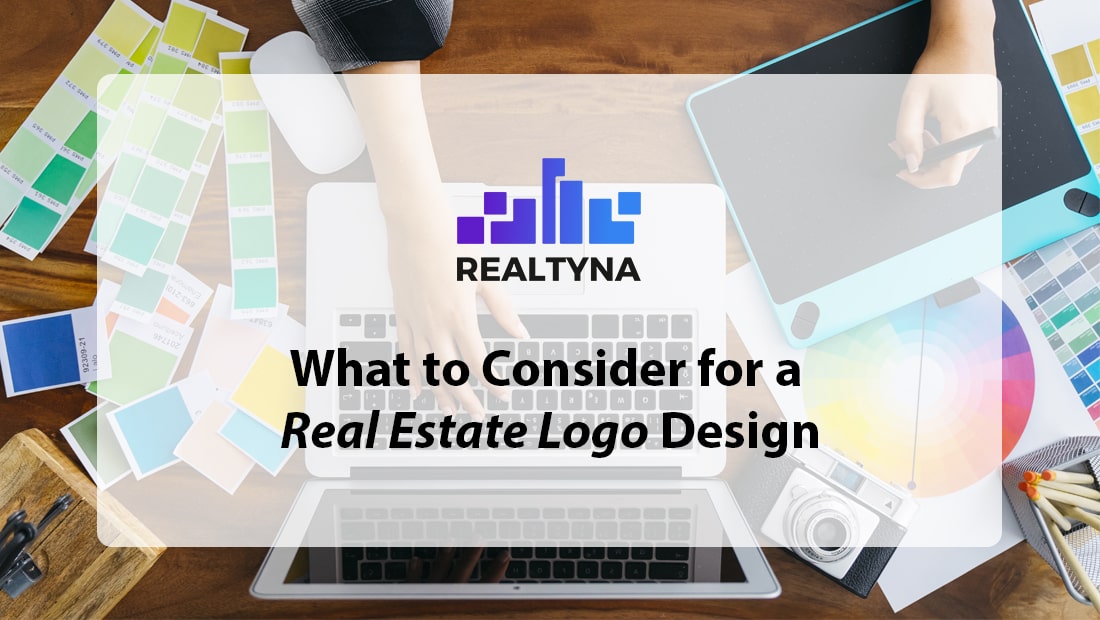 What to Consider for a Real Estate Logo Design
25 Oct 2019

Posted at 10:00h
0 Comments
Show me a logo and I will tell you what type of company it is.
When you think about a famous company, often the first thing that comes to your mind is the logo. You may not remember company slogan, sometimes even the exact products, but logo? logo comes first. So, it is a visual representation of a company. That is the reason why businesses spend so much money to create logo, that is simple enough to remember while being impressive enough to catch the eye and attention of the consumer.
Logos play an important part in your real estate business as well. A real estate business is not just well organized property listings on your site. As we know, the visuals of a website, it's flexibility, and useful tools are main factors to generate online leads. But there is one small and very important detail you must also take into consideration- Real estate logo.
That's why we asked our designers to share their best tips for real estate logo design and this is how they weighed in:
Importance of Good Quality Logo
A logo represents the company itself. It is the symbol of their beliefs and interests – what they take care of and why.
It is crucially important that while thinking about and creating a logo, one should always take care of what customers can remember. Also what kind of influence the colors, shapes and ideas of your logo will have on your clients plays an important role.
A good quality real estate logo is the thing which will stay on people's minds for a very long time.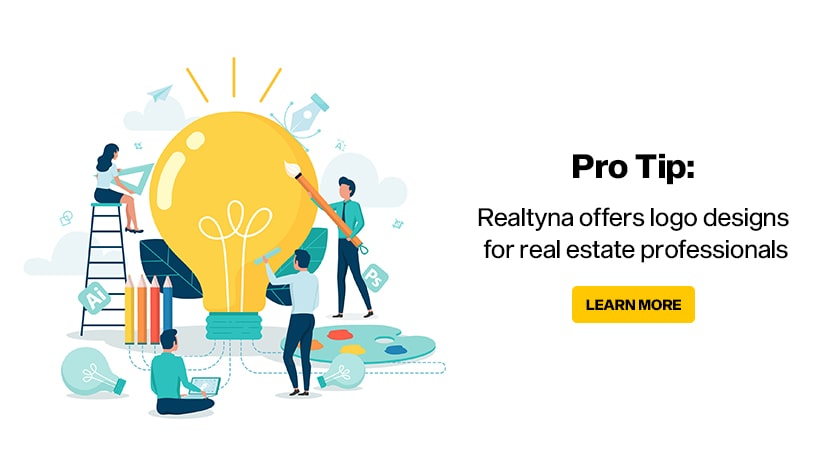 What Must We Consider While Making a Logo?
When you look at logo you must feel the nature of the business.
That's why before making a real estate logo, the designer must research information about the company. Knowing the company's history and specifics will give them an idea of what they can rely on.
Additionally, researching competitors is one of the most important things to do during this phase. Check their logos, the "feel" they give from it and and subtle clues or messages. Consider what kind of feelings and messages you want to give from your own logo.
Some things that contribute to the "feeling" of your logo are colors and shapes. It is recommended to use no more than 2-3 colors for your logo scheme. It is important to keep things as easy for your audience to recall and remember as possible. Aside from color, shapes are also important. They should be simple yet meaningful. Consider the feeling sharp lines versus curved, loopy lines give. Everything in your logo should have meaning behind it.
The other and very important factor is time. In a perfect world, successful companies could manage to implement a logo which would stand over time. So, while designing it, the designer must think how it will work in a 5, 10, 20 year perspective. Keeping your logo, or at the very least, the bones of your logo is extremely important for your audience. Consider the time to reintroduce and rebrand your business after every logo change.
Real Estate Logo
A real estate logo should represent the agents/brokerages idea. Thinking in a different way or outside the box can help a designer make something fresh and new.
You might consider the shape of houses or apartments or something else that represents your niche market. In this way, it is much easier for a customer to guess what a company is doing and keep you in mind. Just consider that you should create something new and unique rather than trying to use the established/cliche logo types.
Thus, your real estate logo will speak the name of your company. That's why it's very important to think and design a strategic logo which will be beneficial for your business.
If you are still struggling to decide, Realtyna offers logo design for new agents. Agents can use the logo on business cards, online or whether they desire.
For more about real estate logos, check the following blog: 8 Tips to Create an Inspired Real Estate Logo and Win More Leads.
Questions or Feedback? Drop a comment below.