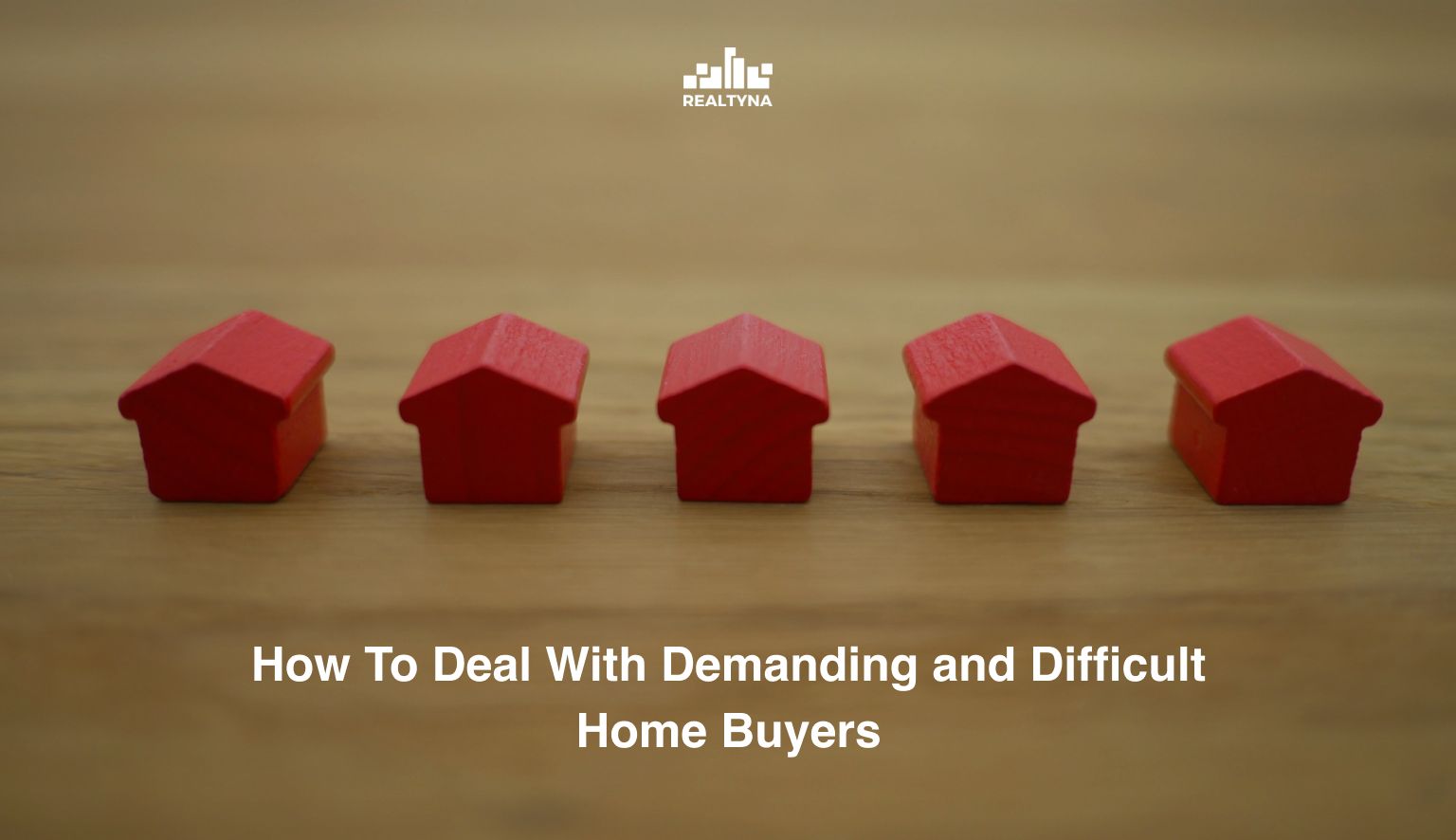 How To Deal With Demanding and Difficult Home Buyers
02 Aug 2021

Posted at 11:00h
0 Comments
When it comes to selling homes, dealing with demanding and difficult home buyers is a common and unpleasant reality. Sometimes homebuyers can be unreasonable, indecisive, rude, and inconsiderate. They may show a lack of consideration for your time. But, this is unfortunately commonplace in the home-selling process. All a Realtor needs is a cool head and a comprehensive strategy to deal with this.
You must meet their requirements while maintaining a cheerful demeanor. It may be difficult, especially when your feet are worn, your patience is drained, you feel taken advantage of, and you have other clients who require your services as well.
This article will go through how to deal with the most demanding homebuyers while maintaining your sanity.
Top 6 Ways to Deal With Difficult Home Buyers
1. Pay Attention to the Buyer
Listening to your home buyer is the first and most challenging step. While this may seem like the obvious thing to do, it is quite tempting to overlook a client's wish list to impress them with the most up-to-date and best-looking home available.
Clients are sometimes unable to express their needs clearly. You'll get a better idea of their home-buying aspirations if you give them room to discuss their demands. Instead of guiding the customer to a conclusion (which they may not want), ask additional and detailed questions related to what they've previously mentioned.
2. Conduct Proper Research
You don't want your nightmare customer to know more about an area, street, or property than you do. Before meeting with your customer, make sure you've done your homework about the neighborhood and the property. Check that the property meets their requirements and desires.
Also, find out everything you need to know about a property. Have all information readily available on your phone to respond to your client's questions as quickly as possible. This will help you win your clients over.
Your customer will be more receptive to future ideas if they feel informed about the property and have chosen it specifically to meet their needs.
3. Be Honest
Honesty is always the best approach when dealing with people. It is even more so when dealing with your business and clients. You may sometimes have to say things that your client doesn't want to hear. Nobody likes to be the one to put a damper on their client's hopes, but it is preferable to tell them to raise their offer than to tell them that the seller has rejected their offer. Give your honest opinion without fear.
4. Guide Your Clients in Seeing the Benefits
The ability to identify potential in a property is not something everyone possesses. Home buyers who are seeking a readymade property represent the majority of those who are looking. They are unable to see beyond the woodwork. That is why it is crucial to make your clients see the potential of a property.
5. Always Communicate
Listening and establishing expectations are both related to an agent's capacity to communicate effectively. Agents should always keep homebuyers in the loop with information regarding the property. Because clients might spiral out of control if they think they are getting ignored. Maintain communication with your clients at every step of the way to ensure that they are aware of your efforts on their behalf and that you have their best interests in mind.
Also, find out how your client likes to communicate, whether through a phone call, text, email, or all three options.
6. Drop Them
Occasionally, you will encounter a client that is beyond demanding or difficult. Their demands may be excessive and unreasonable. Some behave very poorly and lack respect for the agent. Some go as far as cursing or using threatening words. Some may even refuse the agent's expert advice and at times refuse to make an offer in writing. Some call agents late at night after work hours, and this could be unbearable. The best move to make at this point is to fire the client.
Some paychecks are not worth all the stress. You should consider terminating your client relationship if a client is costing you time, sleep, or your sanity. Even if you do not close the offer, you may earn valuable time and the chance to meet with a better client.
Bottom Line
When traditionally selling your house, dealing with demanding and difficult homebuyers is often unavoidable. While the solutions outlined above may help alleviate some of the tension associated with difficult homebuyers, there is one option that allows you to avoid the stress altogether. Don't be too harsh on yourself if you discover you've spent too much time with such a client. Let them go!
Related articles: How to Target Millennial Homebuyers and 5 Eco-friendly Features That Buyers Are Looking for.