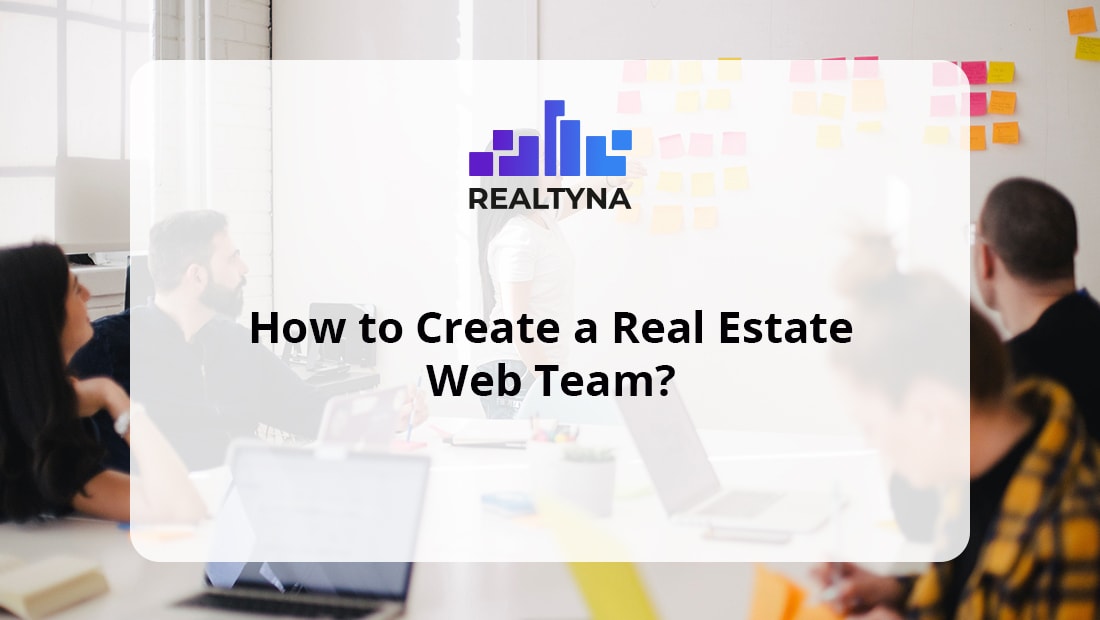 How to Create a Real Estate Web Team?
12 Nov 2019

Posted at 10:00h
0 Comments
How to Create a Real Estate Web Team
A real estate website is probably the most important stage in marketing and lead generation nowadays. Every marketing strategy leads to a portfolio or landing page on your website.
Plus, IDX solutions are the only way real estate agents can have access to MLS listings.
Therefore, your real estate web team becomes an agenda you need to properly invest and research on.
There are so many people involved when it comes to creating your real estate web team. From developers to content writers, you may need to be a tech savvy to know who is who.
The number of personnel in this category will depend on the size of your project. Some small websites only have a webmaster and one or two content writers while huge projects could have 50 or more IT experts.
Let's break it down for you! To better understand everyone's role, we divided them into three categories:
Front-end
As suggested by the name, front-end developers are tech folks who are involved with what visitors to your website see. The design of your site, the pages, images and so on.
For "client side" of your website, you need:
Front-end Developers
These are programmers who are trained in web design and development. They are usually specialize in programming languages such as HTML, CSS, Javascript and can work with CMS such as WordPress or Joomla.
Web Designer
These are also like developers but some of them may not be experts at coding. Their job
Involves designing a website from scratch and work with others in your web team. They are familiar with CMS and will take care of your domain and hosting.
There are often called Webmasters.
Graphic Designers/Animators
Given the significance of design in a converting website, you definitely need to hire designers. These are people with knowledge and experience working with designing applications such as Photoshop and working with services such as Canva and Venngage.
Depending on your website, you may need animators as well. At Realtyna, we have a creative team of animators. Please check out RESO API video on their official youtube page done by our animation team.
Back-end
This is the more technical side of your website which is involved with your server side programming.
In this category, you need experienced developers who have a solid knowledge of common languages such as PHP, Python and their frameworks.
To be honest, their level of proficiency should match your projects. Some developers charge a lot and you may not need to go for them.
In many cases, real estate websites outsource their back-end to third party companies. This is due to the costs and complexities involved with back-end development.
Realtyna has been offering online solutions to real estate companies since 2007. We have a growing clientele with a record of over 180,000 downloads.

Online Marketing
Online marketing is the base of your online presence and is basically why we have a website for our real estate business. There are dozens of approaches to successful online marketing and you need an energetic and creative team at your disposal.
An online marketing team usually includes the following:
SEO Manager
Search Engine Optimization or SEO is currently the word of the day in online marketing. Your website needs to be seen in Google results and your SEO manager is the person who makes sure of that.
Also, your SEO manager controls the performance of other people in the marketing team and offers them tips on how to meet Google's requirements.
At Realtyna, we offer SEO package for our clients. Our aim is to make sure they don't have to refer to third parties who don't know about the plugins we use.
Content Developer/Writer
Writing blogs is usually the main source of attracting leads to your site and impress Google. Writing blogs regularly makes readers regular visitors to your site. You can improve your on-page SEO with links to and from your sites.
Google will introduce your site to those who are searching and you can link them to your services and products from there.
Content writers are creative writers who are trained in writing blogs which are informative and niche based, so the right people visit your website.
Check out Content writing Guide for more information about good content.
Social Media Manager
The role of Social media in our lives is huge and folks do everything there. So your social media manager should make sure you're active on mainstream social media such as Facebook and Instagram.
Designer
All this online activity will definitely need designers who create amazing videos and images to attract people to your ads and blog even further.
Digital Marketing Specialist
A digital marketer is someone who provides ideas and sets approaches based on your needs. They set the strategy for the entire marketing team and create a path for content creation.
What is Next?
Once you have your real estate web team set up, it is time to expand your marketing and lead generation schemes. On that note, I highly recommend you to follow up these articles:
Email Marketing Tips For Real Estate Agents
Need ideas about your real estate office? Then check out How to Design your Real Estate Office