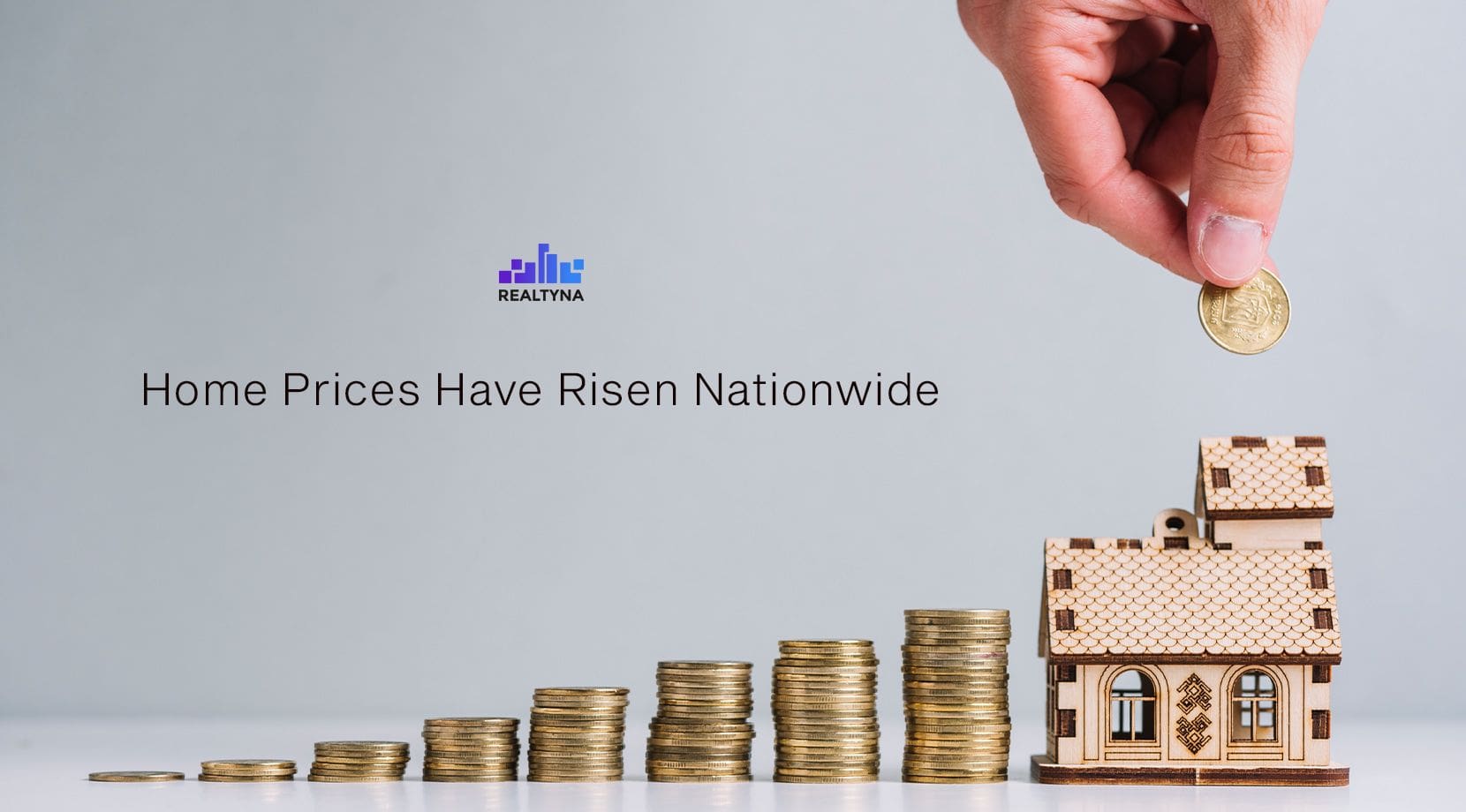 Home Prices Have Risen Nationwide
21 May 2021

Posted at 11:00h
0 Comments
A recent report concluded by the NAR (National Association of Realtors) shows the recent housing market rally has reached virtually all corners of the country. According to NAR 89 percent of metro areas have had double digit gains across the U.S., and median price has reached a new record for single-family sales.
Benefits For Home Sellers
According to Lawrence Yun, NAR's chief economist, the significant increase in prices throughout the country shows a large demand and shortage of housing supply.
Even though home sellers are benefiting from the increases in prices, some buyers are facing a lot of challenges. The average cost of mortgage payment has increased up to $1,067 in the first quarter from $995 just over a year ago.

The Impact Of the Sudden Price Increase On Home Buyers
The sudden increase in prices have left people concerned about affordability, especially for first time home buyers. With the shortage of inventory already being a problem in the marketplace, and the increase of prices, many families are left priced out thoroughly.
The 11 Metro Areas With The Highest Price Increase
The areas with the highest price increase in the first quarter of this year have median sales prices ranging from $100,000 to $600,000. Based on NAR research, the cities that have been affected the most are:
Kingston, N.Y up 35.5% annually; $303,100
Bridgeport-Stamford-Norwalk, Connecticut 34.3%; $580,400
Atlantic City Hammonton, New Jersey 34%; $277,200
Barnstable Town, Massachusetts 33.1%; $567,600
Boise City-Nampa, Idaho 32.8%; $422,600
Sherman-Denison, Texas 29.8%; $234,800
Elmira, N.Y 29.1%; $126,900
Auston-Round Rock, Texas 28.2%; $437,900
Youngstown Warren-Boardman, Ohio 27.7%; $119,500
Decatur, Illinois 27.5%; $102,400
Glens Falls, N.Y. 27.5%; $214,600
This shocking increase in prices has left a lot of families wondering as to what's in store for the marketplace.
Want more news about the real estate marketplace? Be sure to check out more of our blog posts.
https://realtyna.com/blog/realtyna-new-ires-approved-vendor/
https://realtyna.com/blog/real-estate-trends-spring-2021/
Got any questions or feedback?
Drop a comment below