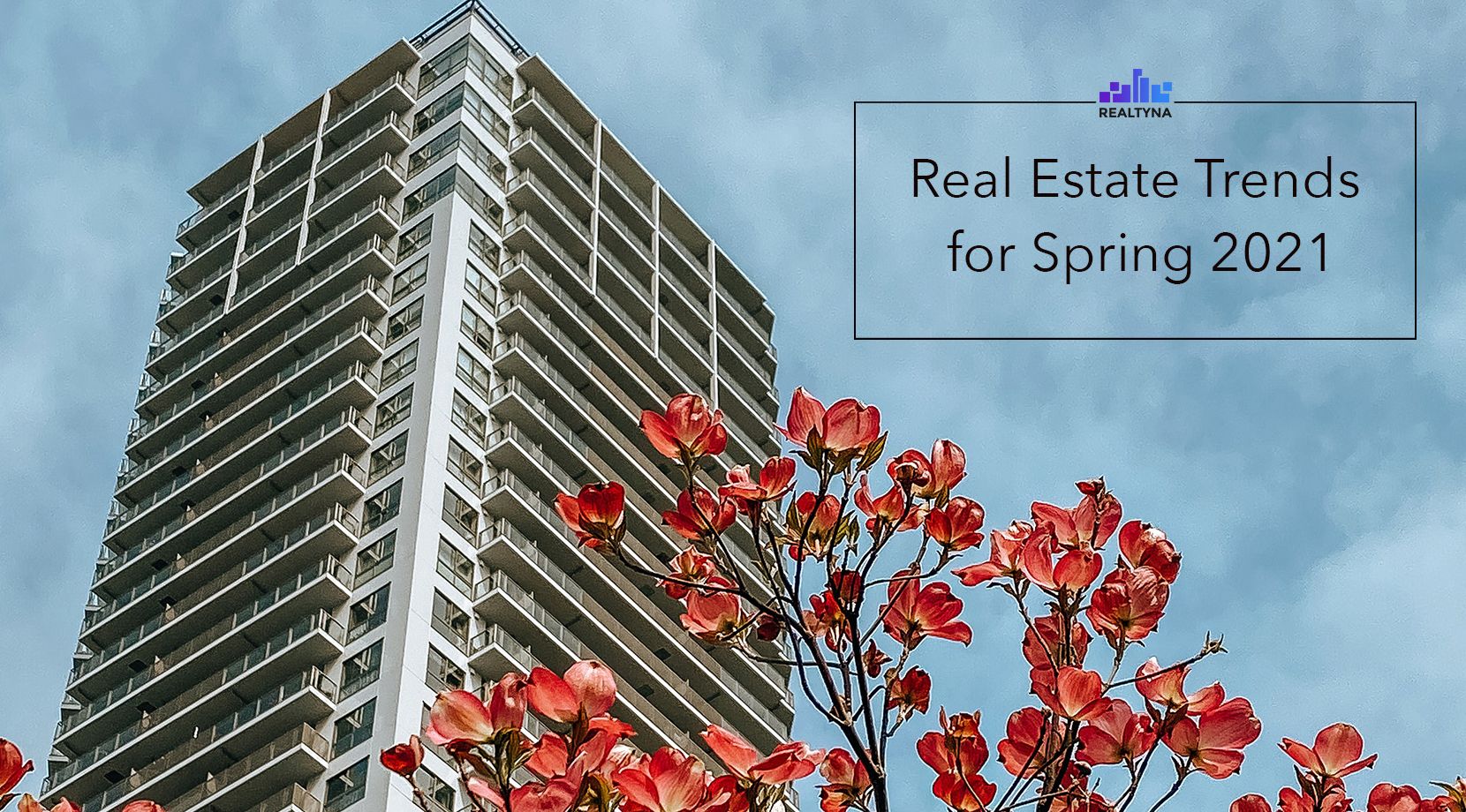 Real Estate Trends for Spring 2021
04 May 2021

Posted at 11:00h
0 Comments
The residential real estate market was a silver lining in an otherwise gloomy 2020. Real estate started strongly. Then, the outbreak of COVID-19 changed everything. Just like face masks and hand sanitizers, the demand for private pools and vacation homes soared. Prices soared due to a lack of available homes and low mortgage rates. Will this trend continue ? Read the article to find out what trends are still popping in spring 2021.
Expectation and Market Trends of 2021
Spring is usually the busiest season for home buyers and sellers. Nevertheless, it is a known fact that last spring's housing market was affected by the COVID-19 pandemic. Looking ahead to this spring market, buyers should expect another season of fierce competition. There is still a record low supply in new property listings. It's great news for sellers, however, making it even harder for customers. Prospective clients are often pushed to make hasty decisions or face being outpriced in a competitive market.
We're in the second quarter of 2021, but a lot is still the same as in 2020. And in the real estate industry, we should expect more of the same: a very active market with low supply and steady consumer demand. Here are a few more developments to keep in mind this spring and as we continue into 2021.
Prices of Residential Real Estate Will Continue to Increase
The supply of homes for sale is yet again at an all-time low. Young millennials are purchasing homes at an unprecedented rate today. With 31 percent of all sales made by first-time homebuyers in 2020, they must show that they can compete for entry-level pricing. Those who have been saving up to buy a house and those who understand how beneficial buying is compared to renting are better placed to be more competitive, which is the trend for 2021's spring market.
COVID-19 Procedures Will Remain Unchanged
In 2020, Realtors took safety measures to ensure the safety of buyers and limit the spread of the pandemic. Face masks, protective gloves, hand sanitizers, testing kits, and more were placed in homes, and social distancing measures limited the possibility of showings. However, technology has helped in facilitating sales with virtual showings.
Last year's challenges brought about many technologies to help both buyers and sellers safely show and sell listings. And this will continue to be the norm. However, Realtors and buyers are bullish about the markets if more people get vaccinated.
Continuous Growth of Seller's Market
The growth of the seller's market has been the trend for the past three years and certainly won't change this year. The significantly low number of listings will continue, making competition for houses more aggressive, especially for buyers who understand the market.
Mortgage rates are expected to remain low
Mortgage prices set a new record low in the first week of the year, and, on average, Fannie Mae predicts that the interest rates on lenders are expected to remain around 3 percent. It will help reduce the burden of high prices, allowing homebuyers to afford more.
High Demand For Lakefronts and Private Pools
Pools and waterfront properties have had more interest in the last few years. And it continues to be the case as more clients seek homes with these amenities to make staying in the new standards of work from home and social distancing easier.
Sustainability of Investor Appetite
Some buyers want a rental home, while others want to benefit from flip investment opportunities. Apartment and multifamily housing took off quickly in 2020 and will remain high into 2021.
Buyers buying vacation homes or second family homes is a typical example of investor appetite. There was a desire for more recreation space, rivers, yards, pools, and lakes due to the COVID-19 pandemic. In 2020, vacation home prices rose by 44% over the previous year, and this rise is expected to continue in 2021.
Growing Need for New Construction
According to Wall Street Journal's Nicole Friedman, new homes are needed, particularly in the outer ring suburbs where land is relatively cheaper and more accessible. John Burns adds that it is challenging to suggest building new homes simply because developing the property, obtaining permits, dealing with red tape, and waiting for infrastructure to be completed takes time.
COVID-19 has given customers the chance to relocate outside the city, and this trend will continue in spring through 2021. Due to the scarcity of existing homes on the market, homeowners are forced to turn to new construction.
Bottom Line
The increase in housing demand, combined with limited supply, and increasing home prices, could result in a record high spring market season. To make sure you're prepared for the fast-paced competition, keep an eye out for the real estate trends for spring.
For more information, read What Is the Future of Commercial Real Estate? And U.S Housing Trends in 2021.