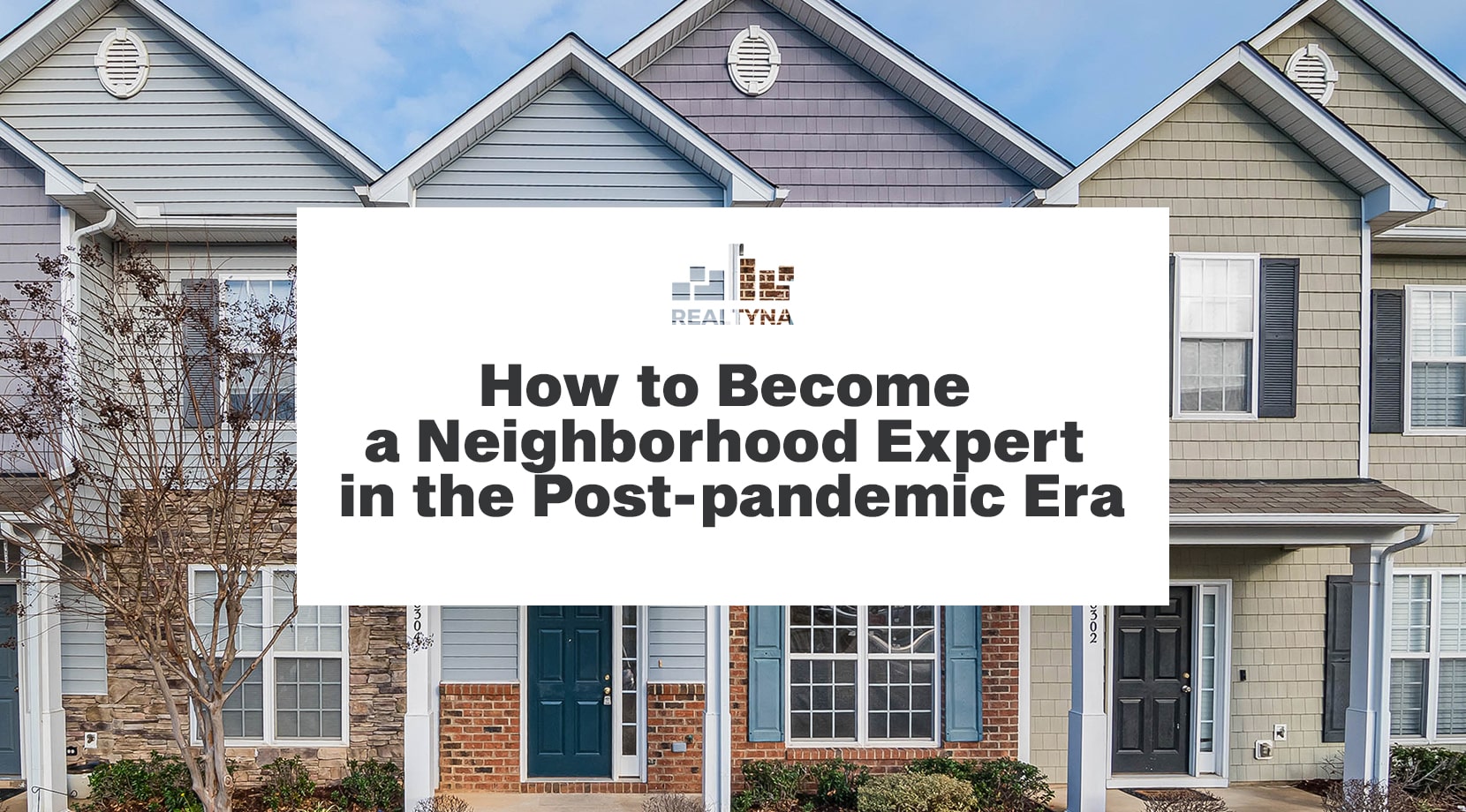 How to Become a Neighborhood Expert in the Post-Pandemic Era
12 Oct 2020

Posted at 11:00h
0 Comments
NAR has done a survey recently asking homeowners about their home search experience. Interestingly, being a neighborhood expert and being visible in the community are the two most important features of a listing agent.
That is why I am going to break down how you can become a neighborhood expert and at the same time, visible in the community in the year 2020 when public gatherings and in-person events are almost zero.
Why Do I Need to Be a Neighborhood Expert?
You need to be a neighborhood expert because that is what's at the top of the buyer's mind, according to the NAR survey I mentioned above. Despite the fact that 95% of the home buyers start their home search online, winning agents are those who know the neighborhood better.
This statistic has been yielding the same results for the last few decades, and now the internet has made things a lot easier to become more visible and express your expertise. Nevertheless, competition remains high.
Let's take a look at a couple of ways you can be a neighborhood buff.
Steps to Become a Neighborhood Expert?
A neighborhood is where people live and feel like a community. They have their regular shopping centers, movie theaters, schools, and cafes. To become someone who knows this community best, you need to be more active in it.
Here are a few ways you can try to get on top of a community:
Build a website with rich neighborhood features
Given the fact that people are staying home and do business there more often than before, your website needs to look exactly like your office and provide all the neighborhood goodies. Make sure it includes:
If you need more information about building a website that manifests your brand, check out the following article:
Why Real Estate Websites Matter in the Post-Pandemic Era?
I know what you are thinking! But print marketing is still an integral part of real estate marketing, especially when it comes to the local property market. Try sending quality market reports especially when you are listing properties.
Make it look about the community, and its features not necessarily how good you are. In addition, try to avoid non-real estate information like cooking recipes or social media hacks on your print.
Buyers are more likely to work with agents they know or have heard of. Be an active member of your community, join events, and volunteer. Check the following article for more information about this:
What are the Top Networking Strategies for Real Estate Agents
Let People Know You, Don't Force Yourself
When approaching people, don't impose your business on them. Ask folks about what they do and how they can help before you draw your own business card out. Helping people from other businesses find clients is crucial these days. If you refer your plumber or your lawyer, be sure you are on top of their referral list.
As with any other marketing strategy, being consistent is the key. No matter how strong an approach is, you can never benefit from it if you are not consistent with it.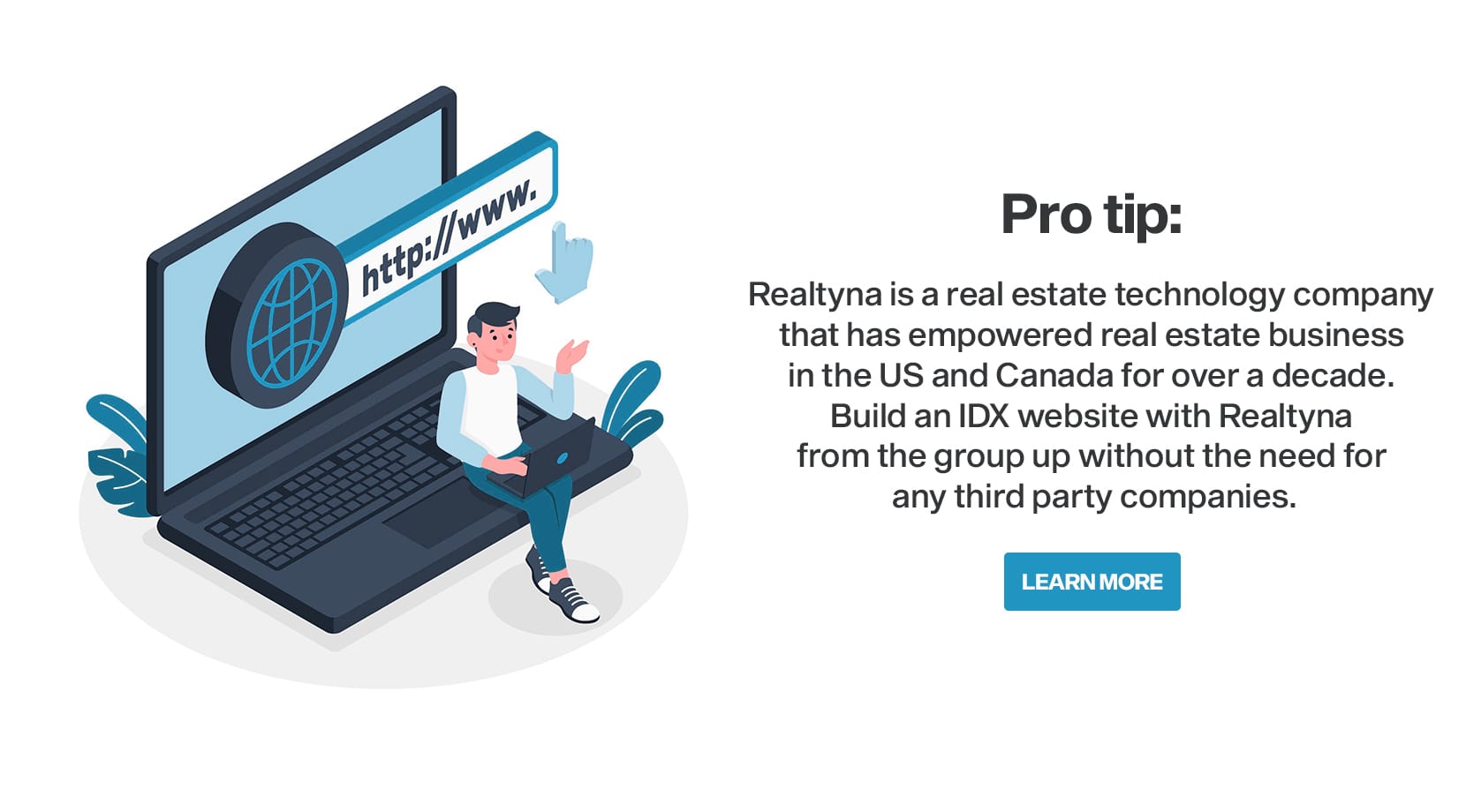 How Can I Be More Visible in the Community in 2020?
The pandemic of COVID-19 has undoubtedly complicated businesses around the world. Real estate is probably one of the most physically involved ones and limitations made it very hard in the early days. However, technology has come to the rescue and now you can do almost everything online.
Just like any other aspect of the business, you can improve visibility online. You can:
In an article about Zoom, I put together a practical list of things you can do to generate more leads. Make sure you check it out next:
Zoom Ultimate Playbook for Lead Generation: Guide 101
Bottom Line
The real estate business is changing in many ways. More and more agents and brokers are switching to online platforms, and marketing strategies are finding new shapes. Nevertheless, the principles of being visible in the community and becoming a neighborhood expert remain intact.
For more tips and information about how to stay at the top of the game in your real estate market in 2020, visit our daily blog:
If you need to build a new website for your business, whether you are an agent, broker, or a real estate company, contact us for a free consultation today: