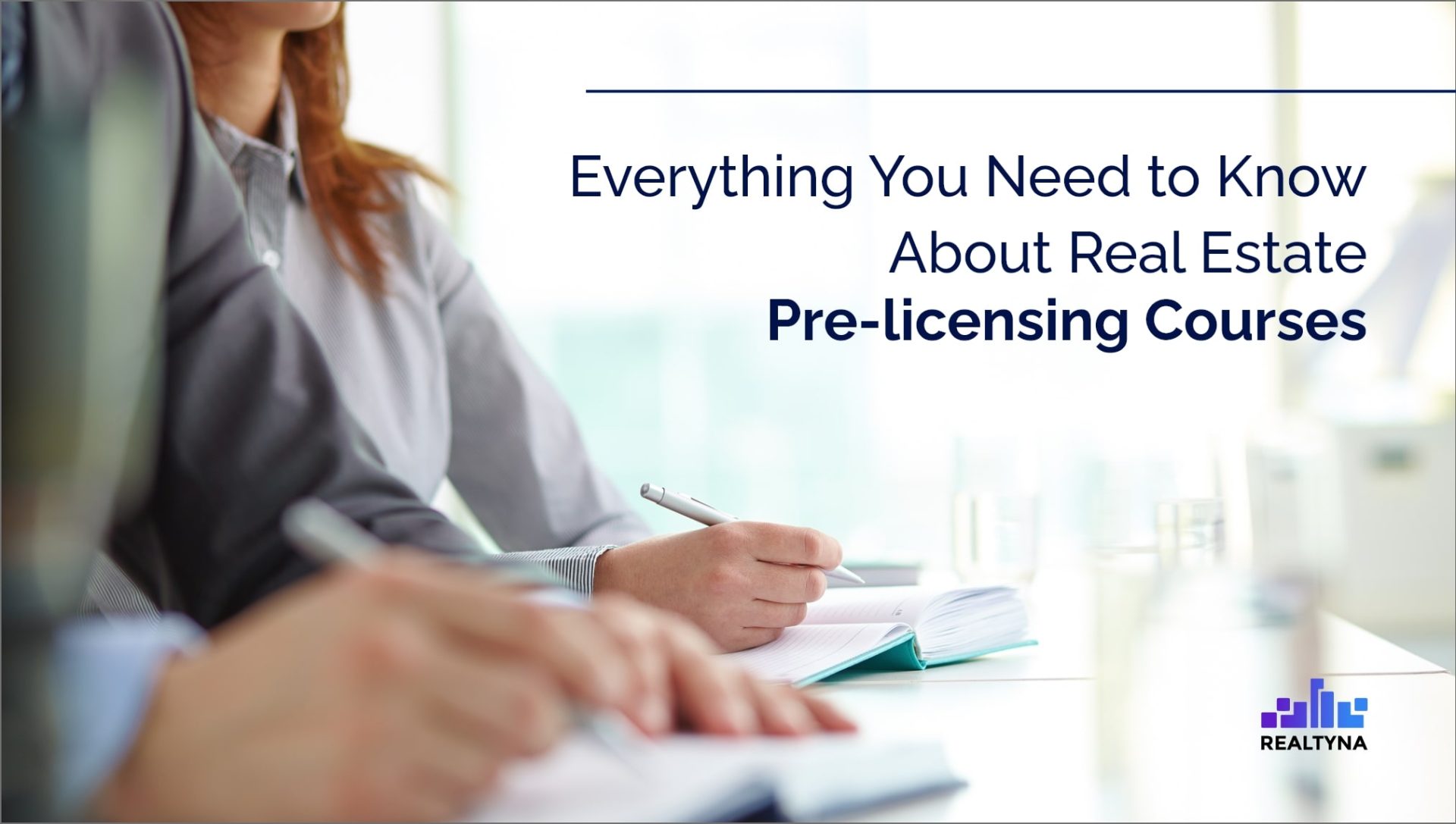 Everything You Need to Know About Real Estate Pre-licensing Courses
08 Nov 2021

Posted at 11:00h
0 Comments
To earn your real estate license, you must pass all the required examinations. That is why in today's article, we will guide you through the process of getting your real estate license and list everything that you should know about real estate pre-licensing courses. If you are interested in learning more, keep reading!
What Are the Requirements for a Real Estate License?
Before you can become a real estate agent, you must be aware of all the requirements for earning your real estate license. Make a checklist of steps you need to complete and start working your way through it.
Generally, to earn a real estate license, you must:
Be at least 18 or 19 years old, depending on the state that you live in

Be a legal resident of the United States

Have completed all the necessary pre-licensing courses

Passed all the required real estate examinations
For more information on earning your real estate license, please check our article on How Do I Get My Real Estate License.
Now let's get back to today's topic!
What is the Purpose of Pre-licensing Courses?
To become a successful real estate agent, you are required to undergo the training necessary for a real estate license from your state-approved real estate school. Real estate pre-licensing courses generally teach topics that train you to better understand your work and the real estate industry. While the required topics will vary from state to state, here is a list of obligatory topics taught in all real estate schools:
Modern real estate practices

Homeownership

Real estate brokerage and law agency

Fair housing laws

Ethics and practices

Contracts and regulations

Legal descriptions

Listings and agreements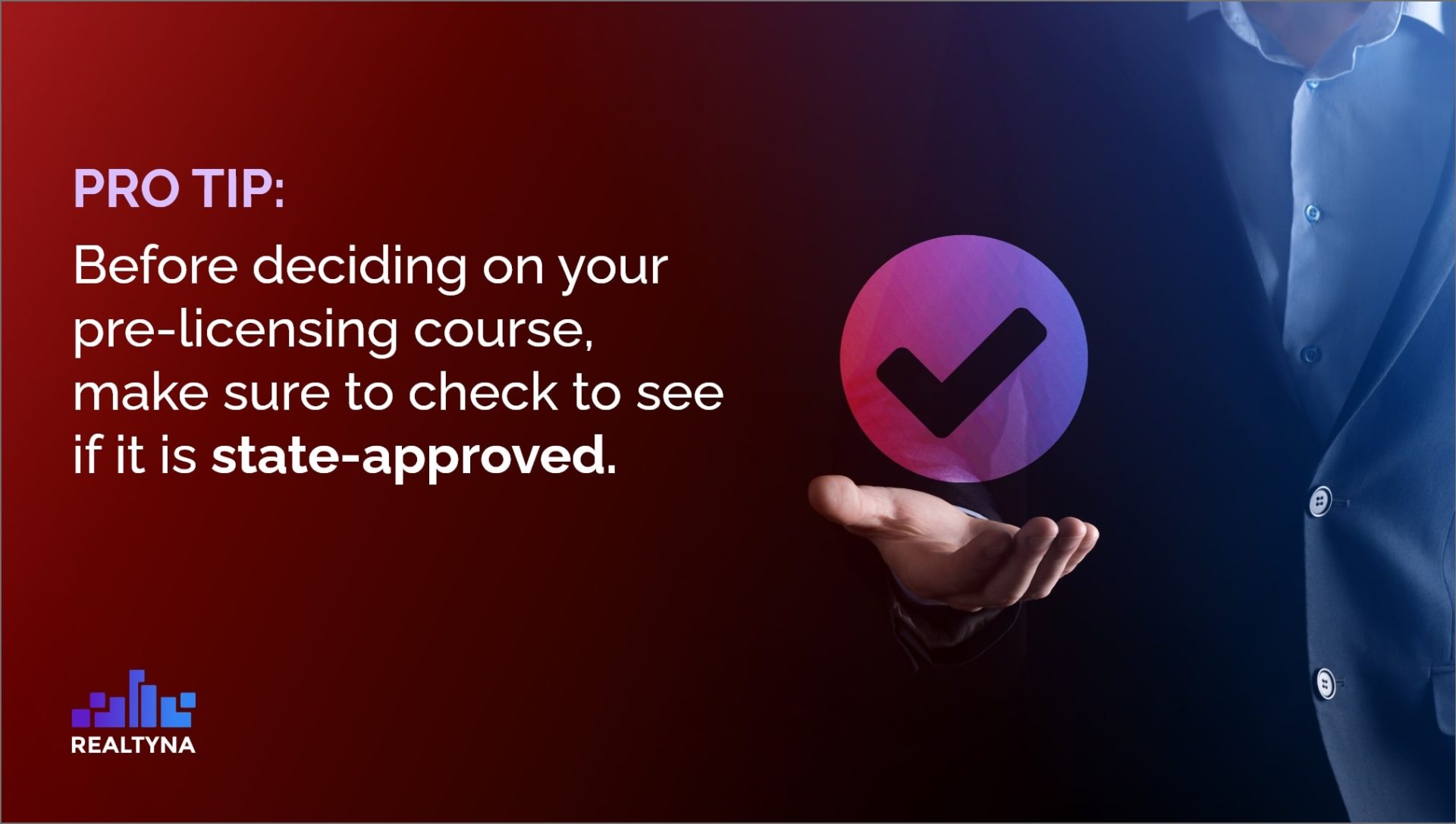 Now that you know more about the types of topics that you will study during your course period, here are some things you should be aware of before starting your pre-licensing courses.
Make Sure That the Courses Are From a State-approved Provider
There are a lot of companies that offer cheap courses to prepare you for a real estate license. However, some of these companies are not state-approved. It is an official requirement that the courses must be approved by the state provider. So before making decisions, ensure that the courses you are taking are legitimate and approved by your state provider.
Not All Courses Require In-person Meetings
Many prospective agents assume that you must attend the courses in person, but that is not always the case. In today's digital world, it is easier than ever to attend courses remotely at your own pace. Online courses are interactive, and you get the same value and knowledge without having to attend the courses in a classroom setting. You can also easily decide on the pace and time within your convenience.
Understand How the Program Works
Be aware that if you fail your license exam, you'll have to pay to retake the course, which can take a lot of time and money. So it's always best to be prepared for it. Read our article on Top 4 Steps to Build Career in the Real Estate Industry to better understand ways to prepare.
Keep Improving
Lastly, the courses won't end once you get your real estate license. A good real estate agents should always seek ways to better themselves, as there is always room for improvement. So, if you are looking to gain more experience and educate yourself on the real estate industry, make sure to check out our recommendation of 8 Books That Every Real Estate Agent Should Read.
Thanks for reading! For more information on the real estate industry, have a look at more of our blog posts.
Best WordPress Real Estate Website Themes for Agents With Free Demos
How ActiveRain Helps Real Estate Professionals