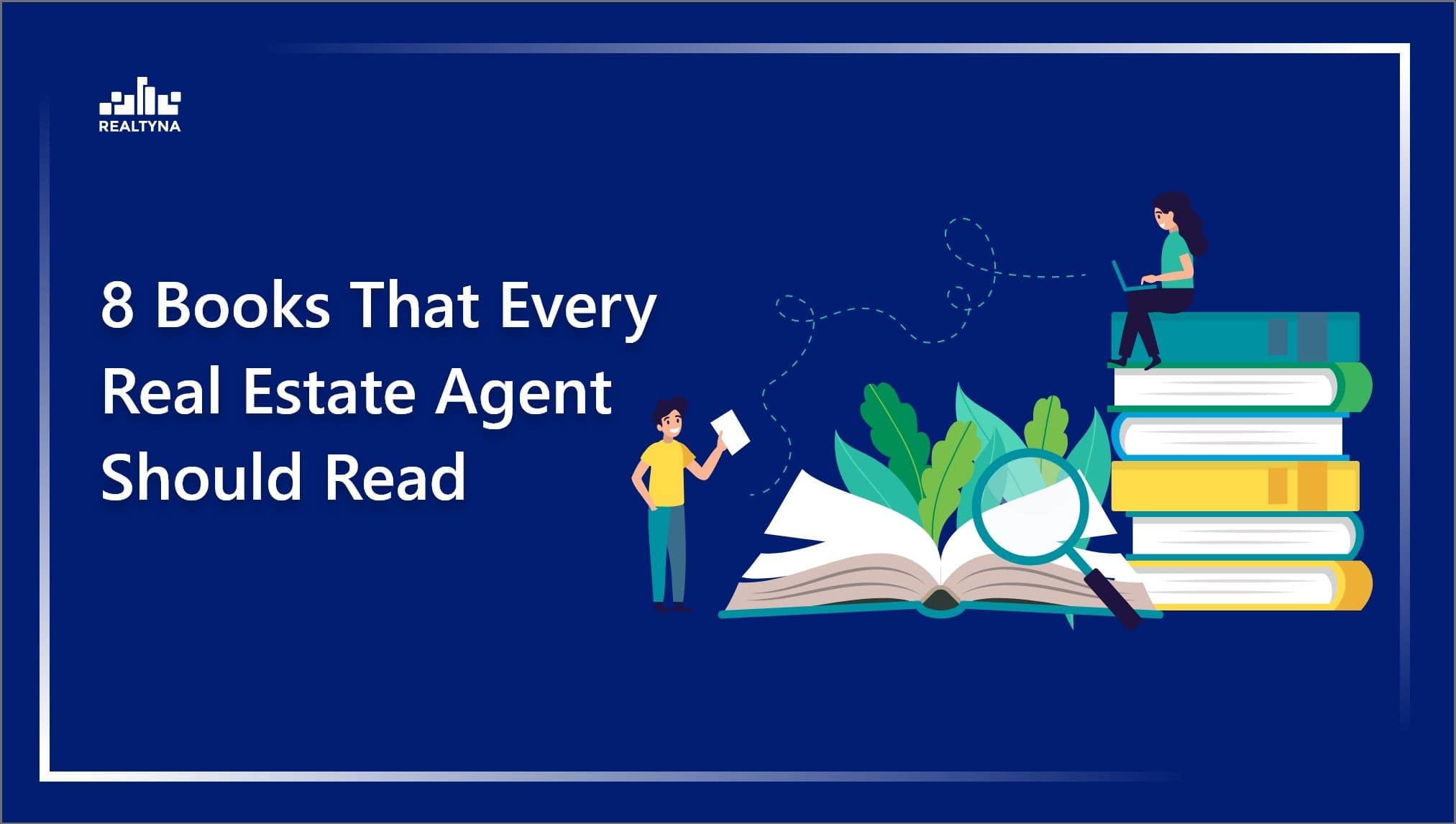 8 Books That Every Real Estate Agent Should Read
27 Jul 2021

Posted at 11:00h
0 Comments
There's no doubt that the real estate industry is a challenging one to break into. However, having a better perspective of what to focus on is a significant step towards achieving success in real estate. Whether you're a seasoned broker or a novice real estate agent, the eight books listed below are among the must-read for real estate professionals to understand what strategies work when investing and obtain valuable insight into business operations.
Building a StoryBrand by Donald Miller
In real estate, much of it is about telling stories. Whether it's the journey of a new house or the story of your firm, there's always a story to tell. Unfortunately, business owners these days find it almost impossible to break through the noise to connect with their consumers successfully. Donald Miller, New York Times bestselling author and marketing expert, discusses his proven methodology for real estate agents in this book. One of the most common methods to set the tone for communication and express your brand's image to clients and prospects is the StoryBrand style. If your clients can't tell what you can do for them, you will miss out on possible sales, the ability to engage consumers, and so much more.
In Building a StoryBrand, Donald Miller trains marketers and company owners to leverage the basic characteristics of compelling stories to develop their businesses. His proven strategy has served several firms, helping them gain a substantial competitive advantage.
Leaders Eat Last by Simon Sinek
Picture a world in which practically everyone wakes up excited to go to work, feels valued and trusted all day, and returns home satisfied. Today, many successful firms are led by excellent leaders who cultivate environments wherein people organically collaborate to be the best they can be at their job. To establish and maintain a successful, unified, and committed brokerage team, leadership should inspire trust and instill a sense of worth in each team member.
Using ideas from military, business, and government leaders, Sinek suggests that companies can effectively thrive only when they develop an environment of safety and teamwork.
Dare To Lead by Brené Brown
Dare to Lead, named one of the best books of the year by Bloomberg, analyzes how bravery and courage can improve a corporate brand and motivate employees to push themselves beyond their comfort zones to reach their goals. This easy read will help readers, especially real estate professionals, establish their brand and maintain a dynamic team.
The Ten-Day MBA by Steven A. Silbiger
Do you wish you had more time to go back to school and study the ins and outs of running a business? The Ten-Day MBA is an easy-to-read review that covers the most recent subjects taught at America's best business schools, from corporate ethics and compliance to financial planning and real estate to leadership and negotiation. This international best-seller compiles the popular lessons taught at Stanford, Harvard, the University of Pennsylvania, Northwestern, the University of Chicago, and the University of Virginia. In addition, this book has helped many real estate practitioners gain confidence and basic knowledge and resources that they use repeatedly.
How To Win Friends and Influence People by Dale Carnegie
Read Dale Carnegie's How to Win Friends and Influence People. The phrase "Real estate is a relationship business" is true in this case. The ability to put oneself out there daily in a business built on connections is essential for a new practitioner in that industry. Real estate agents can have all of the technical knowledge in the world, but if they cannot effectively express their ideas, they will have minimal success in real estate.
Think and Grow Rich by Napoleon Hill
If you are a real estate practitioner aspiring to build a real estate empire, Think and Grow Rich by Napoleon Hill is the book for you! If you rely just on building your real estate expertise and don't invest in your intellect, you'll have plenty of money and most likely lose a lot too.
Think and Grow Rich has been termed the "all-time great motivational text." This is because the book was the first to ask the question, "What makes a winner?" Today, Napoleon Hill, the guy who asked the question and listened for an answer, is among the world's most outstanding winners.
When our net worth increases through real estate, investing in stocks, or business, our mindset is what determines what we can maintain and expand in the foreseeable future. Thus, real estate agents must invest in their minds.
The Mindset by Carol Dweck
This book explains the distinction between a fixed mindset and a growth mindset. With a growth mindset, you have to believe that you will learn, grow, and improve with the proper motivation and effort. On the other hand, with a fixed mindset, individuals believe that success has a predefined limit or a fixed set point. In real estate, agents either have a growth mindset or a fixed mindset. For example, when agents avoid uncomfortable situations or difficult tasks, they are displaying a fixed mindset. When they go out of their comfort zones, the reverse is true. With a growth mindset, agents take on complex tasks and challenge themselves in unfavorable situations. This book is a must-read even for those who have been in the real estate industry for several years.
Atomic Habits: An Easy & Proven Way To Build Good Habits and Break Bad Ones by James Clear
According to several experts, keeping good habits and changing bad ones are the keys to achieving success in real estate. Even while it appears to be so straightforward, the difficulty is that it is all too easy to lose sight of the goal and slip into poor habits. Real estate agents can succeed in this challenging industry if they learn and prospect daily.
The most challenging part about habits is that they appear insignificant until they become impossible to break.
Good habits also take effort. Good habits need patience, particularly in real estate. To succeed in real estate, you need to develop good habits quickly.
Final Words
As a real estate professional and a businessperson, reading is vital for your personal growth and business growth. There are many ways to get your daily dose of reading. So choose a method that works for you. Whether it be audiobooks in the car or setting time aside to read, decide on some books you intend to read and make sure you follow through on your commitment. Read and learn, not just for your knowledge, but your hunger for more!
For more tips on how to improve your knowledge in the real estate business, read 6 Real Estate Coaching Programs That'll Teach You How To Become a Better Real Estate Agent and Tips for Growing Your Real Estate Business