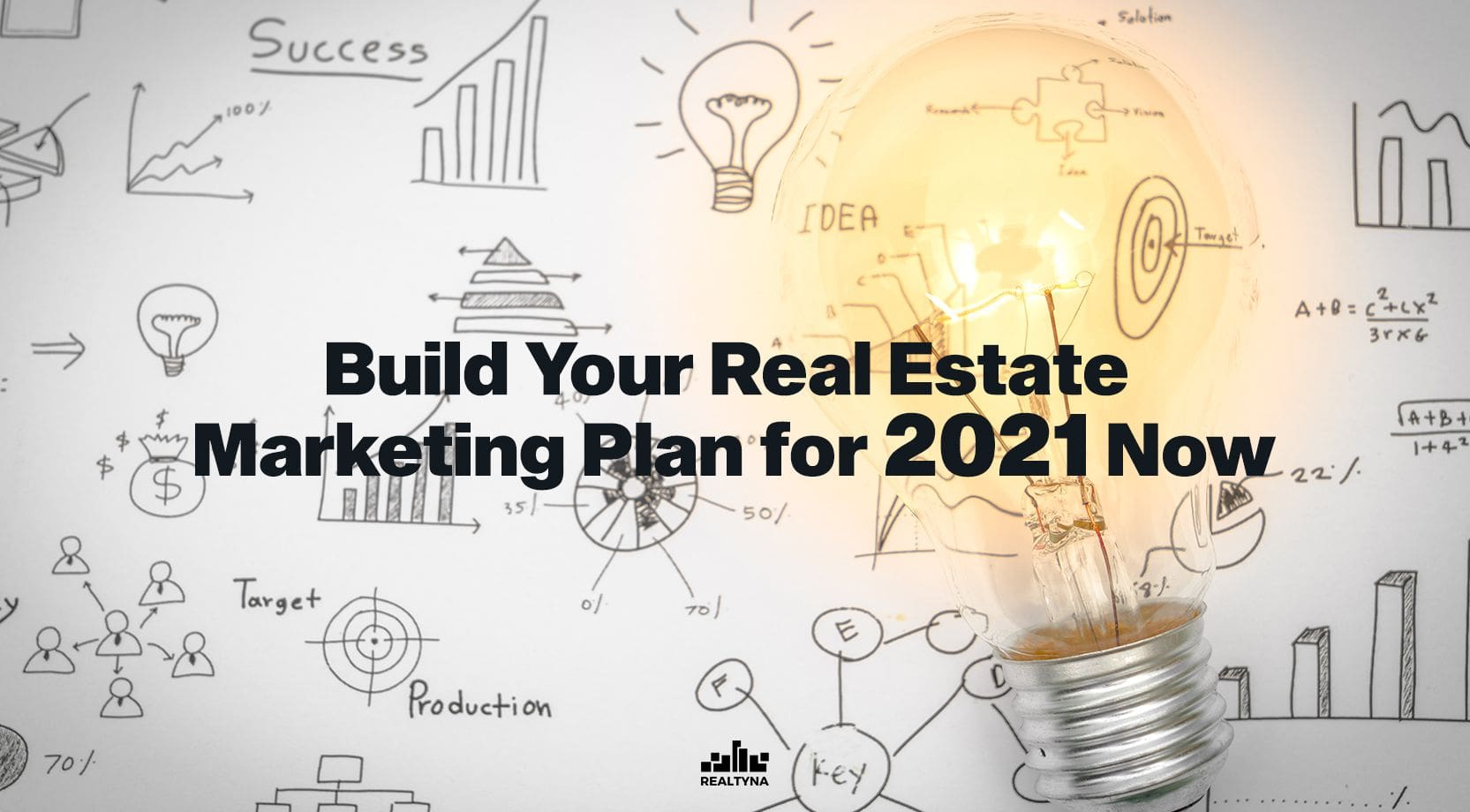 Build Your Real Estate Marketing Plan for 2021 Now
05 Nov 2020

Posted at 11:00h
0 Comments
Most people see 2021 as a potential year for recovery. Following an eventful year, business owners hope that things will return to a level of calmness, and they can focus more on improving their lives.
The real estate industry experienced a lot of challenges and opportunities in the year 2020. More realtors are doing business online now, and the nature of real estate transactions has turned more virtual.
In this guide, I am going to offer a few tips on how to build your real estate digital marketing roadmap for 2021, so you can make the most of your time and budget.
1. Level Up Your Real Estate Knowledge
In the information age, knowledge is the queen. The more you know about your business, the faster you can develop your business and stay ahead of the curve. In fact, knowing more helps you manage your costs better since you won't have to hire someone for everything.
You can check out Realtyna's daily blogs to learn more about real estate technology, marketing, and business development.
2. Ramp Up Your Social Media
Social media is the core of digital marketing for the real estate industry. More people use the virtual version of everything, and this means you can reach more people via social media than you basically do in the physical world.
To improve your social media activities in favor of lead generation and saving costs, you can try the following:
Create a Content Strategy (and Stick To It)
When it comes to creating content on social media, consistency, and frequency are important. You must have a clear plan for publishing content, and more importantly, you must stick to it. There are so many recommendations as to how often you should post on different social media platforms, but the following guide should be adequate:
Social Media
How Often
Content Type
Content Format
Facebook

Daily, at least once a day

Professional,

Personal,

Informational

Images, video, infographic, Livestream, listings

Instagram

Daily, at least twice a day

Professional,

Personal,

With a focus on fun and engaging content

Images, videos, stories, live, quotes, memes

Twitter

Daily

Professional and Personal

Text, video, listings

LinkedIn

2-5 times a week

Mostly professional,

B2B,

Informational

Videos, articles, announcements, images, infographics

Pinterest

Weekly

Creative, Professional

Images

Realtyfeed

N/A

Professional, services

Listings
Find Time to Engage
Being active on social media is not only about posting. You have to remain engaged with your audience. This doesn't mean you should be constantly online to react to everything, but make sure you have an extra hour every day for liking, commenting, and communicating with your audience. It has a huge effect on the visibility and credibility of your account.
Build a Network
Your competitors can be your partners in improving your social media. Interacting with them, tagging them, or sharing their content helps you be seen by their followers, and this can expand your audience. This is highly recommended, especially if you are a new agent.
Link to Articles
Google has an interesting algorithm that rewards continuous dedication to content. Websites that produce valuable and original content for a long time will become authorities in the field and rank very high. Now, you can link relevant content to articles from these sources
Keep It Professional and Personal
The table above offers a clear guideline on how your approach to content can be on different platforms, but the rule of thumb is to maintain a balance! Don't bore your audience with too much content about your products and service or informational articles. Also, don't overdo entertaining content because they may affect the business impression of you and your brand.
Don't Forget Ads
Ads can be considered as complementary to your content development strategy. The competition is fierce on social media, and it might take a very long time for you to expand only through original and valuable content. In this case, you can use ads to propel your brand further into the audience's attention.
We have put together a valuable list of guides for you to start running real estate ads on different platforms:
3. Build a (Better) Website
Despite the growth of social media and real estate platforms, real estate agents still benefit the most from owning a website. Using your own websites, you can:
Promote your brand and services uniquely and independently

Promote listings of your own using direct

MLS feeds

Generate leads locally and nationally

Be in charge of your marketing campaigns

Represent your real estate office, even if you work remotely

And lots more!
Learn how to build a real estate website that converts
How Can Realtyna Help?
Realtyna has been providing real estate IDX websites to thousands of realtors in the US, Canada, and beyond. Since 2007ca, Realtyna has helped thousands of agents display updated MLS listings on their sites.
There is more. Apart from building a real estate website with IDX features from the ground up, Realtyna offers:
If you think you need to know more about any of these services, feel free to contact us today for a free consultation.
(302) 525 8222
(650) 336 0000