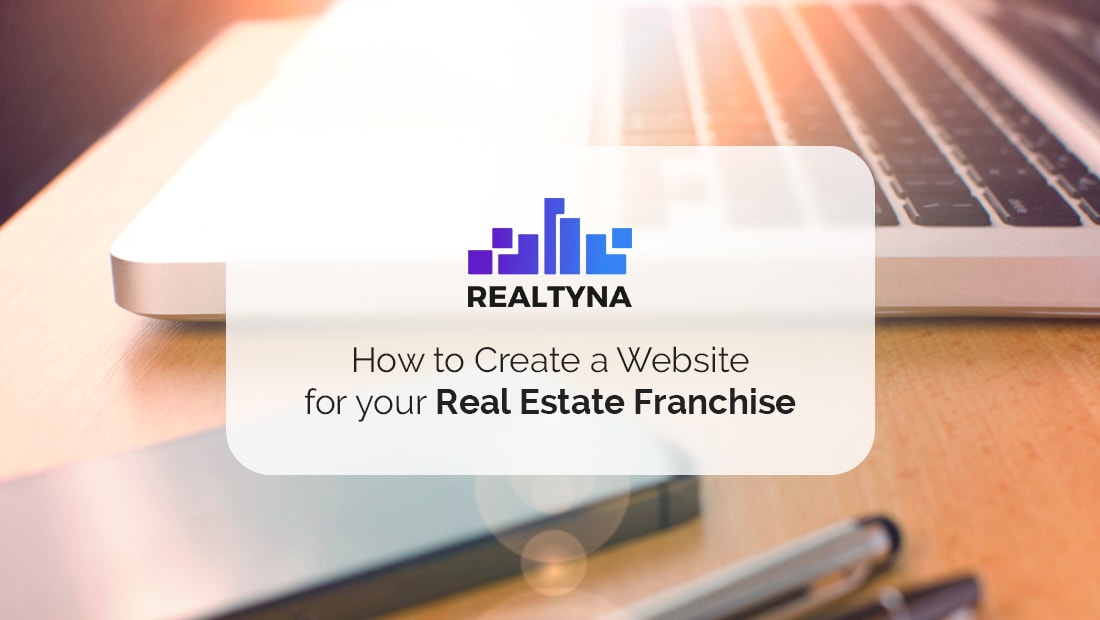 How to Create a Website for your Real Estate Franchise
01 Jul 2018

Posted at 10:00h
0 Comments
Creating a website for your real estate business has never been easier or more accessible. There are thousands of resources out there to help you and give you guidance on your digital journey. One thing you might notice though is the overwhelming majority of advice and services are geared to individual agents or small teams, not for a real estate franchise.
Fortunately, the process to create a website for a real estate franchise is not much different, just on a larger scale. Below, I will outline the 8 simple steps it takes to make a powerful franchise site with one of the best real estate platforms out there, Realtyna's WPL Pro.
HOW TO CREATE REAL ESTATE FRANCHISE WEBSITE WITH WORDPRESS?
Step 1: Choose Domain
Your first step is to secure the domain you want or prepare to transfer your already existing domain to WordPress. You want to keep some things in mind when choosing you domain name like SEO (or Search Engine Optimization). For stronger SEO and better chances at ranking on Google, you want to keep your domain relevant and without prepositions.
Step 2: Make WordPress Account
Go to www.WordPress.org, click on "get started," and follow the prompts.
Step 3: Install WPL Pro
A plugin will help you manage your website with specific functions and features geared towards real estate. Your best bet is Realtyna's WPL Pro. Simply follow the prompts and the installation instructions that should be clearly listed on the plugin's page. You can easily ask for supporthere should you need any assistance.
Step 4: Discuss Your Options
You do not have to go through this alone. At this point, you should make a call to Realtyna and discuss your vision for your franchise website. Our team members will help guide you to the best solution and begin the process. You will have to think about how many child websites you want access to and what features you want them to include.
LUKE'S TIP:

Step 5: Choose Theme for You Main Site
A theme is backbone of your website design. You can browse themes on WordPress or search for 3rd party themes that fit your vision. In any case, you need to assure that the theme you choose will be compatible with all other plugins, features and future additions on your website. In the case of WPL, you can choose from 9 compatible themes and see how they work in practice with their demo sites.
Step 6: Set Up Hosting
You can find many great hosting options around, just be sure your hosting meets the minimum requirements for your site. If you want more assurance you can also choose to host with Realtyna directly.
Step 7: Integrate Listings
A real estate website is pretty useless without properties. You can import your own listings, use iFrames, import organically with RETS or IDX FTP. For more detailed information about your different options, check out this blog. Again, if you want to keep everything, "in house," Realtyna can easily help you find a solution!
Step 8: Extras
Now you have a franchise website complete with a custom domain, sleek design and property listings. congratulations! But do not stop there, take your main website to the next level. Keep your website up to date with new, cool features and add-ons. Encourage your child websites to start a blog, include contact information and agent profiles. For ideas on what extras you should include, check out all the products Realtyna suggests and consider which ones are good for you.
Check out our video about your franchise solutions!