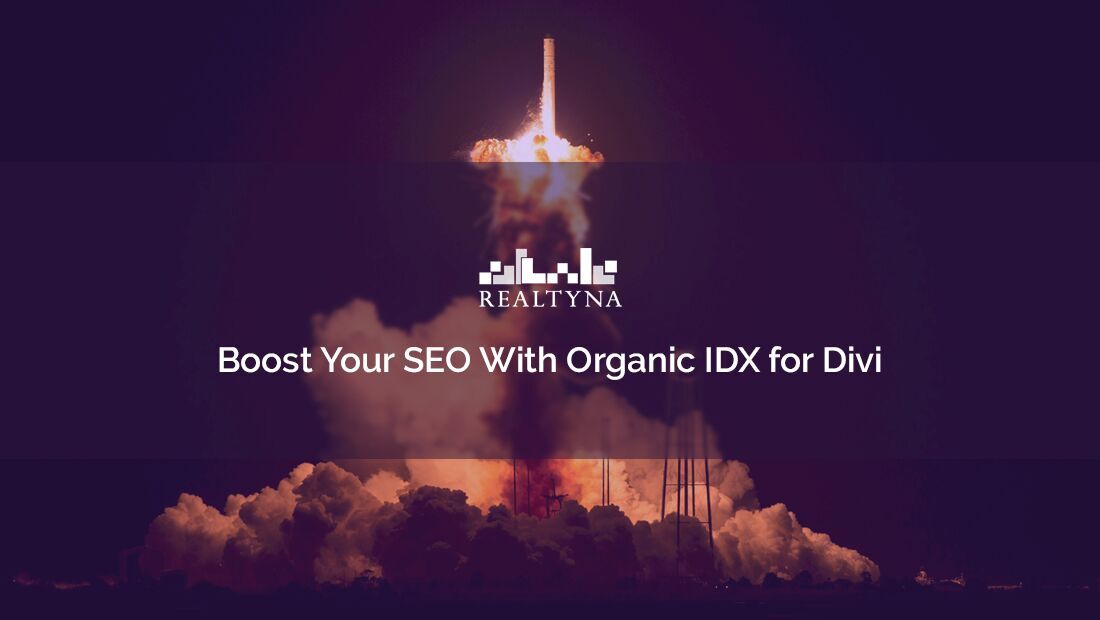 Boost Your SEO With Organic IDX for Divi
29 Mar 2018

Posted at 18:43h
0 Comments
Combining the SEO power of Realtyna Organic IDX with the elegance of Divi and Divi Builder.
Divi is one of the fastest, easiest way to build a website.
Now you can add Realtyna's Organic IDX for a robust property search and SEO boost.
Check out our live demo of Divi and Organic IDX.
WHAT IS ORGANIC IDX?
Organic IDX, is an advanced IDX designed to help you climb the search engine rankings.
Unlike traditional IDX, Organic IDX allows for indexable listings.
Indexable listings are more easily "read" by search engines, which can help your site rank higher.
WHY IS ORGANIC IDX IMPORTANT?
More and more homebuyers are using search engines, to look for properties.
If your site does not rank highly, you are missing leads.
LUKESTIP#1: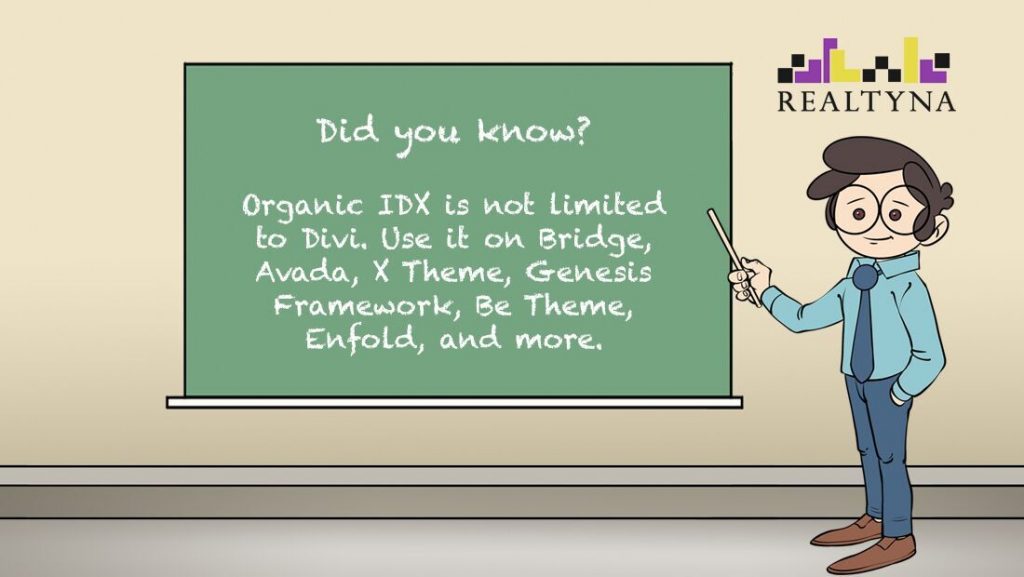 HOW DOES IT WORK?
Realtyna software connects to your MLS. Then it imports the listings you choose.
Each listing will be regenerated on your website front-end as a unique page formatted for SEO.
Organic IDX also provides:
•Custom URL Patterns
•Metadata Options
•Fast Updates
•No Subdomains
HOW EASY IS IT TO GET REALTYNA AND DIVI TO WORK TOGETHER?
Very easy! It only takes a few steps,to recreate Realtyna Organic IDX features in Divi builder.
But every Realtyna purchase comes with complimentary installation, so we are happy to take care of this step for you.
WHAT ABOUT LEAD CAPTURE?
Of course attracting leads to your site is only the first step. To help you convert, Organic IDX includes a suite of lead capture features.
Out-of-the-box, Organic IDX includes:
•Contact Agent
•Request-A-Viewing
•Social Media Share
•Favorites
•Send to a Friend
We also offer a number of optional lead capture upgrades, including:
•Saved Search
•Forced Registration
•SMS Alerts
•Mobile Apps
•CRM
HOW DO I GET STARTED?
Contact us for pricing or a free back-end demo of Realtyna and Divi.