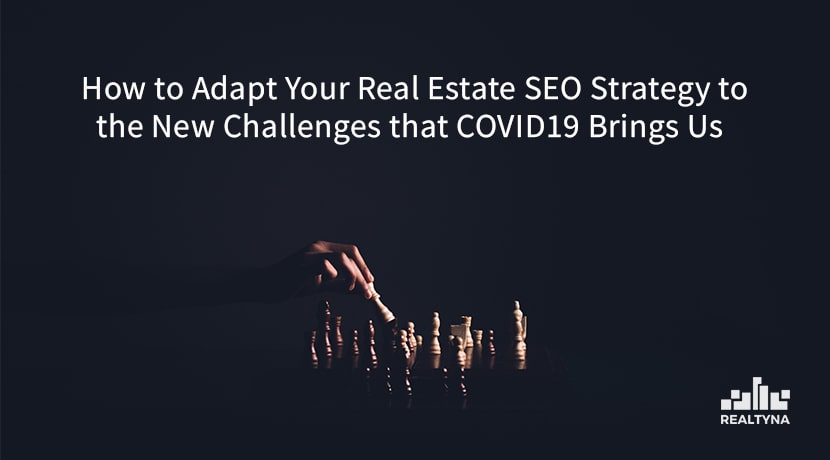 How to Adapt Your Real Estate SEO Strategy to the New Challenges that COVID-19 Brings Us
01 May 2020

Posted at 11:00h
0 Comments
Many real estate agents wonder if is it ethical to create coronavirus-related content, and we say your concerns are totally valid. COVID-19 is not something you should look to capitalize on. It's a serious pandemic that has left many people wondering what's next.
As people are forced to stay home for safety precautions, consumerism and search behavior patterns are changing.
This means that businesses all around the world need to adapt to this new reality and develop the content and support that is needed right now. In a nutshell, the business world—and real estate is no exception—needs to shift its SEO strategy, evolve to the times, and soften the impact of COVID-19 on their organic traffic.
We will repeat it time and time again. Do not think that addressing the impact of COVID-19 on your traffic is the same as capitalizing. It's more of a fair exchange. You provide your client with the best support and most helpful information and this helps you to keep your organic traffic up.
Real Estate Website
Your real estate website is your business card. It has all the information your clients might need to contact you. Your real estate website reflects who you are, what your brand stands for, and your core values.
That's why it's so important during these uncertain times to show how your company is handling this transition. We suggest having a landing page dedicated to COVID-19. You can update your clients about how this current situation is affecting your company and the safety precautions you're taking.
If you're a real estate agent living in the state where real estate service is considered essential, it's especially important to have a landing page dedicated to COVID-19. You need to let your clients know that your services are still available.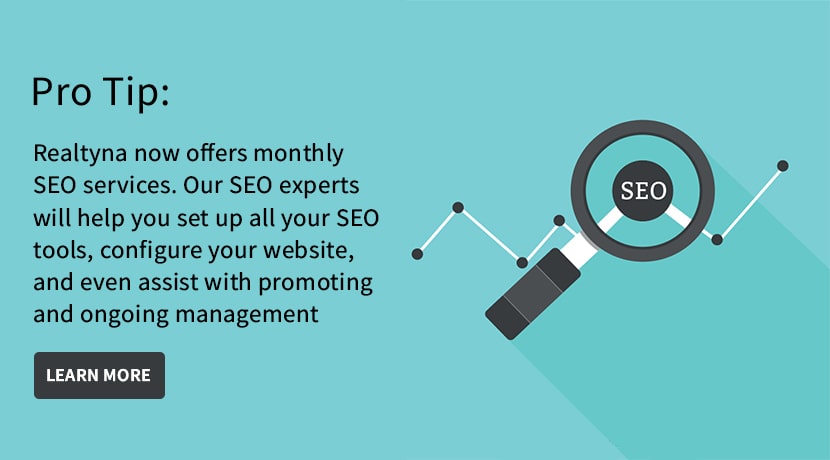 Content Marketing
Remember creating content just for the clout, especially on such a serious matter, is unethical. Content that you create about COVID-19, whether it'll be blogs or video marketing, should serve one purpose—provide your clients with all necessary information. You need to consider the following key points:
Is your content transparent?

Did you double-check your information to not mislead your audience?

Are you creating content in a calm and collected manner?

Are you empathetic and considerate?

Are all the topics you're writing about relevant to your audience?
It might be tempting to use these high search volume keywords, but it's your responsibility to create thoughtful and helpful content.
FAQ
Another way to provide helpful information is to update your FAQ-s. FAQ-s, which stands for Frequently Asked Questions, is a fast and easy way to provide all the necessary information your clients might have about your brand, the services that you provide, and the safety precautions you're taking.
Google Trends
We've already talked about changes in search behavior patterns during this pandemic. Google Trends is the first place you should look to identify these changes. You need to know what your audience is interested in, which will help you create content that's likely to rank.
P.S Interested in the unconventional methods of real estate listings promotion? Check out these blogs: How to Market Real Estate Listings in the New Reality — Gen Z Is About to Take Over and Snapchat for Real Estate Agents: How and Who Can Use Snapchat for Real Estate Marketing.