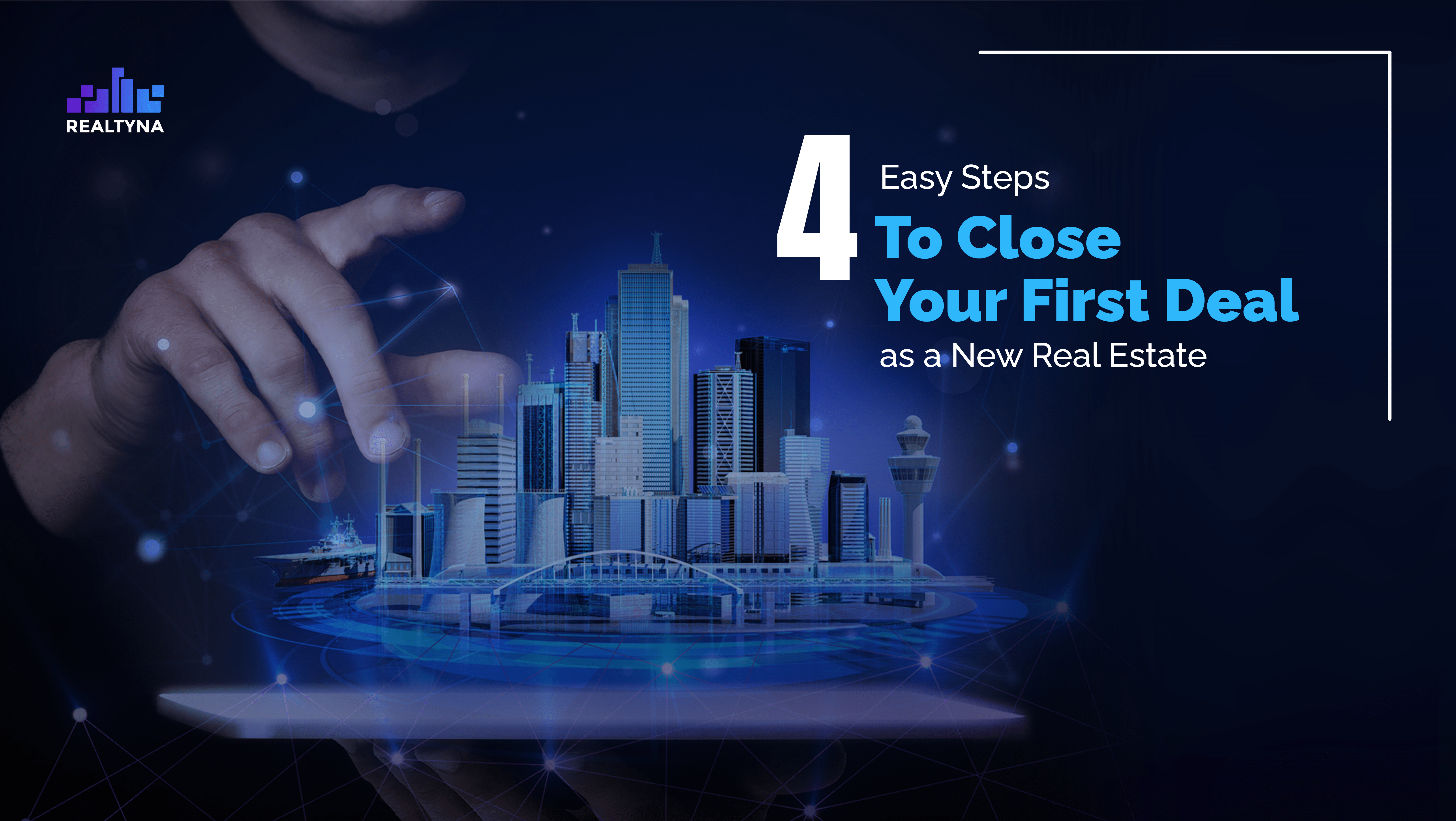 4 Easy Steps to Close Your First Deal as a New Real Estate Agent
06 Aug 2022

Posted at 11:00h
0 Comments
As a real estate agent, closing deals for your brokerage is significant and will help increase your ratings and earn you more credits. However, as easy as it may sound, many new real estate agents face difficulties closing their first deals. Below are some useful steps to follow as a new real estate agent in order to complete your first deal and more.
How to Close Your First Deal as a New Real Estate Agent
Closing a real estate deal might sound farfetched for a new real estate agent, but if you follow the best practices for earning client trust, you're well on your way to becoming a top closer at your brokerage.
Be professional and Friendly
A professional and friendly real estate agent tends to resonate with clients. Therefore, it is always advisable for real estate agents to make the process less stressful by providing information, answering questions, clarifying doubts, and trying to meet their expectations as best possible while being professional and friendly. In addition, agents should develop a good conversation strategy to communicate with their clients correctly.
Offer Value Through A Real Estate Website
Breaking the barrier as a newbie agent in such a competitive industry requires much effort. First of all, people don't know you. So how do you market yourself? In this age, the internet has allowed professionals across all fields to market themselves online and through search engines. Being able to appear in the top search results of Google is a big attraction for new clients. However, this is only possible if you have a real estate website. You can provide helpful information to prospective clients and market your real estate listings through your real estate website.
This makes your website visitors know that you're an authority in the field since they get value through your platform. And you will be the first person they get in touch with when they need the kind of services you offer (high-quality lead generation. In addition, websites make it easy for your clients to get in touch with you.
Listen to the Client
Some real estate agents might get the feeling that they know it all and sometimes feel that their suggestions are better than the customers' needs. This is not a deal-closing practice. If clients feel that the agent is not listening, they might look for someone who will provide what they ask for. Remember that customer is king. Always listen to know what they want and try to satisfy them or make suggestions where necessary.
Get personal
Get to know your clients personally and be hands-on. This will go a long way to providing them with a service that best suits their expectations and needs.
Conclusion
You must meet the client's needs to close your first deal as a new real estate agent. Besides meeting the client's needs, we all know that having a platform such as a website or a mobile app where people can discover you is vital to your long-term success. Use these critical steps mentioned above and more to close not just your one but many deals.
New and veteran real estate agents can check out Realtyna.com blog articles for more tips, tricks, and solutions to help you succeed in the real estate industry.