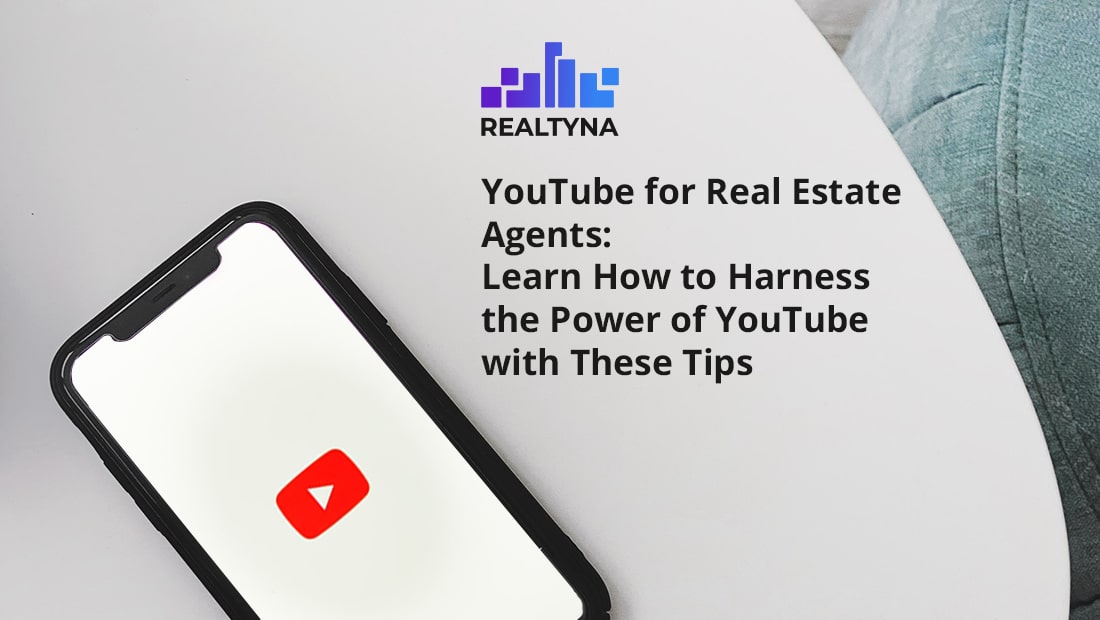 YouTube for Real Estate Agents: Learn How to Harness the Power of YouTube with These Tips
06 Apr 2020

Posted at 11:00h
0 Comments
You probably heard it a thousand times before: "Content is the King." If we apply the same idea to videos, then video marketing is a crown prince that might soon dethrone content marketing. But let's put the drama within the royal family aside for a sec and focus on why YouTube is so important for business development and how we can apply it to Real Estate?
What is the main mission of real estate agents if not to make sellers and buyers' dreams come true? It is to help them get a great price or to find an ideal home. To do this agents often need to visualize the listings there working with. Pictures are perfect but videos speak volumes. This is a proven fact. Videos are way more engaging than any static content like blogs or images.
The real estate industry is an ideal platform for using video marketing because it's so oriented on a perfect visual image.
Now that we've established the importance of video, let's talk about the first steps in establishing a good YouTube presence.
Optimizing Your YouTube Channel
Having the right content on your YouTube channel is very important, but it's only 80% of your success. The other 20% is how you optimize your YouTube channel. There are a couple of things we mean by optimization:
First things first, how does it look? Aesthetics still matter. This means you should have a YouTube banner that will instantly grab your visitors' attention. Your profile image should also be a high-quality headshot.

Your contact information should also be included, and most importantly it should be valid.

About You Section—this is one of the most important parts of optimizing your YouTube channel. Here, you can let people know who you are, what you are passionate about, and what your YouTube mission is. Make the text short and eye-catching.

Connect your YouTube channel to your other social media channels. Whether you have Twitter, Instagram, Pinterest or Facebook- it doesn't matter. Having buttons that will redirect your visitors to your social channels, as well as your real estate website, is very important.

Providing subtitles is a nice touch as well. You might have a hearing impaired person or foreign language speakers among your audience. This will show that you're not only a professional, but also a considerate person.
Ideas for Your Real Estate YouTube Content
Starting a YouTube channel is admittedly a scary experience. What scares people the most is whether they'll have enough ideas to continue posting video content regularly and keep growing their YouTube channel. With the list that we present below, you will never be out of ideas because this topic can be recycled over and over again.
Check out this blog for more video content ideas for your real estate YouTube channel..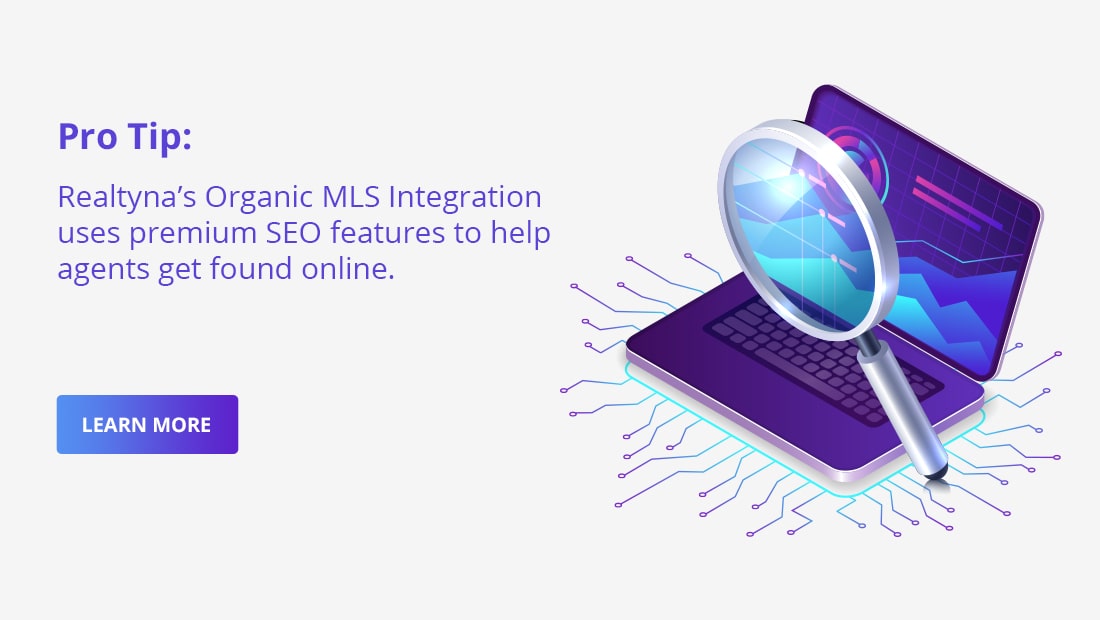 Captivating Titles and Thumbnails
Think about your personal experience with YouTube videos. Most of the time, the first thing that we pay attention to is the title and thumbnail picture. First impressions matter, that's why you should have a captivating title and an aesthetically pleasing thumbnail picture. Note to remember: When we're talking about eye-catching titles and thumbnails, we don't mean clickbait. Don't promise something you can't offer. We also suggest that you always use your face in the thumbnail. As researches show people are more likely to watch youtube videos with real people's faces in the thumbnail.
Hashtags for YouTube Description
People often forget about a small but very important detail—hashtags. Hashtags are just like keywords. They help your content to be searchable. To learn more about hashtags, check out this article
P.S Want to learn more about YouTube? Check out How To Get More Views on YouTube As A Real Estate Agent.