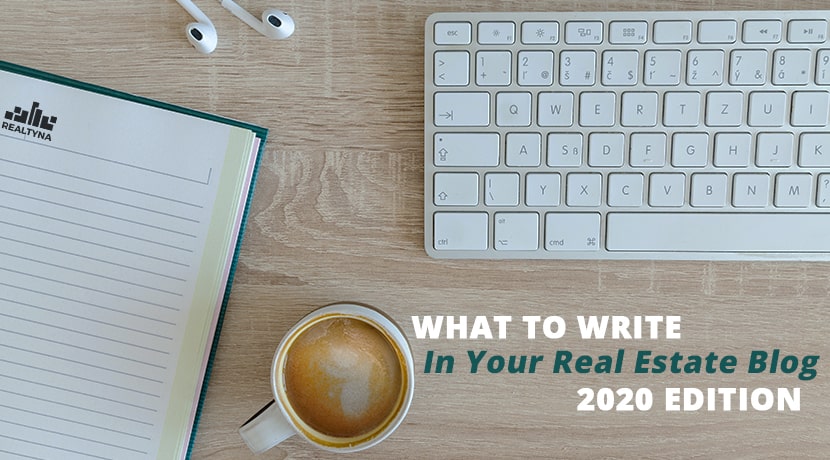 What to Write In Your Real Estate Blog-2020 Edition
In this article, we will talk about topics you might want to include in your real estate blog, keywords, and trends you need to pay attention to.
Overview
The world is experiencing some stressful times. COVID-19 affected almost all parts of our life, including our work. Many companies were shut down or went fully virtual. The real estate industry is no exception.
All these stressful changes require marketing strategies to be tailored according to current events. We have already talked about social media amidst the coronavirus outbreak—what to say and how to speak with your clients. We covered YouTube strategies as well. Today we will focus on blogging and how you need to adjust your content marketing.
Since face-to-face communication is not an option right now, social media channels and blogging remains the only source of communication with your clients. It needs to be adapted to the call of the times.
In this article, we will talk about topics you might want to include in your blogging strategy, keywords, and trends you need to pay attention to.
Before we jump in on the blogging tips themselves, we need to discuss an important matter. COVID-19 is not a topic you should capitalize on; it's a sensitive matter and you need to treat it carefully and respectfully.
What Readers Want to See in Your Real Estate Blog
A real estate blog is a place where you can share your experience, your expertise, and provide your real estate clients with useful information. It's especially important now with the uncertainty of these times. Information is the key to diminish people's fear and anxieties. And you can play a role in providing such information.
Now let's focus on specific topics you can include in your real estate blog:
Updates About Your Company's Situation
Your loyal clients want to know how your company is fairing during these tough times. People want you to share your experience with them.
Working Remotely
Working remotely—this keyword was one of the highest volume keywords this month. Many people are not experienced in online work. Remote working is not easy. It requires a certain discipline. If you have experience in this field people will love hearing about it.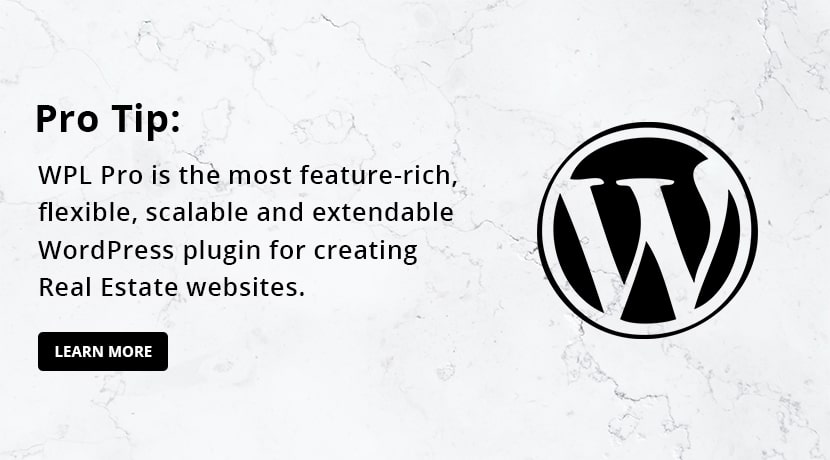 How to Stay Focused
It's a topic connected to the one we mentioned above. Staying focused and productive during the coronavirus outbreak is tough. Your real estate clients will want to know how you're faring. What's your recipe for a successful and productive day?
Virtual Open House Tours for Your Real Estate Blog
Many real estate agents are considering virtual open house tour options due to safety precautions.
Real estate agents are interested in this topic. They want to hear about the experience of fellow real estate colleagues on this matter. You can become a reliable source of information by providing a full guide to virtual open house tours. Take a look at Realtyna's article where we talk about the specifics of virtual open house tours.
Real Estate Industry Updates for Your Real Estate Blog
With information changing so rapidly right now, people need constant updates on what's going on in the real estate market. We suggest that you include this topic into your blogging strategy.
FAQ
It's not completely part of a blogging strategy but nonetheless a very useful source of the information for your real estate clients. The FAQ is a fast and easy way to get an answer to the most frequent questions. We suggest scrolling down through your social media post as well as checking out google trends to collect useful data about what people want to know about the real estate market nowadays.
Check out this blog for more inspiration for your blog post ideas.
Now that we've established a few topics you can write about in your blog, check out some of the useful keywords for your blogs related to the coronavirus outbreak.
Useful Keywords for Real Estate Blogs
Coronavirus real estate market
Coronavirus real estate market impact
COVID-19 real estate market
Stay home
Stay safe
Work from home real estate jobs
Work from home tips
Work from home essentials
Work remotely
Remote work real estate
COVID-19
COVID-19 real estate
Social-distancing
Self-isolation
COVID real estate update
Real estate market news
Realtor market update
Housing market update
Coronavirus housing market
P.S Interested in the virtual real estate industry? Check out our blog How the Real Estate Industry Can Go Virtual for more information.