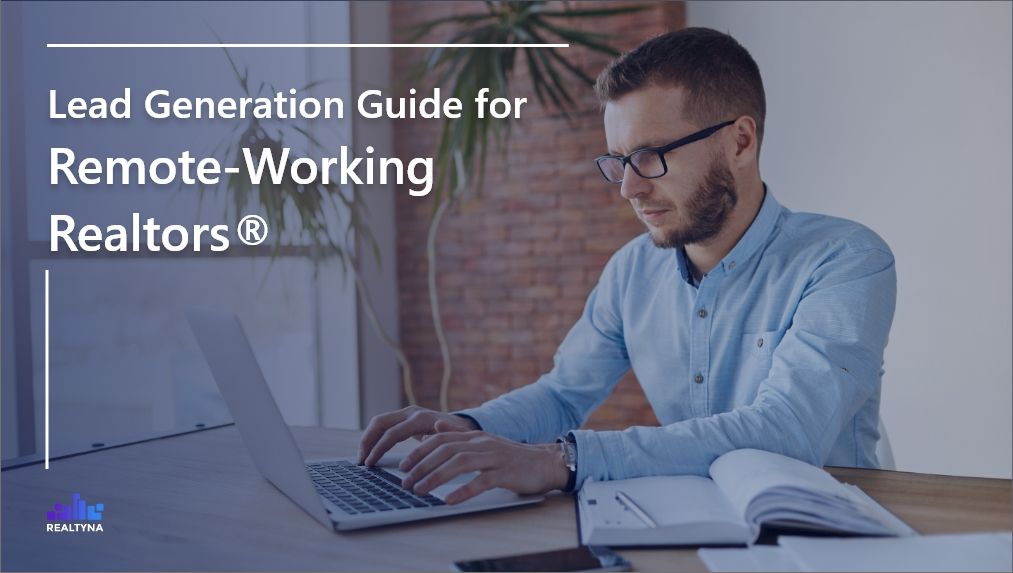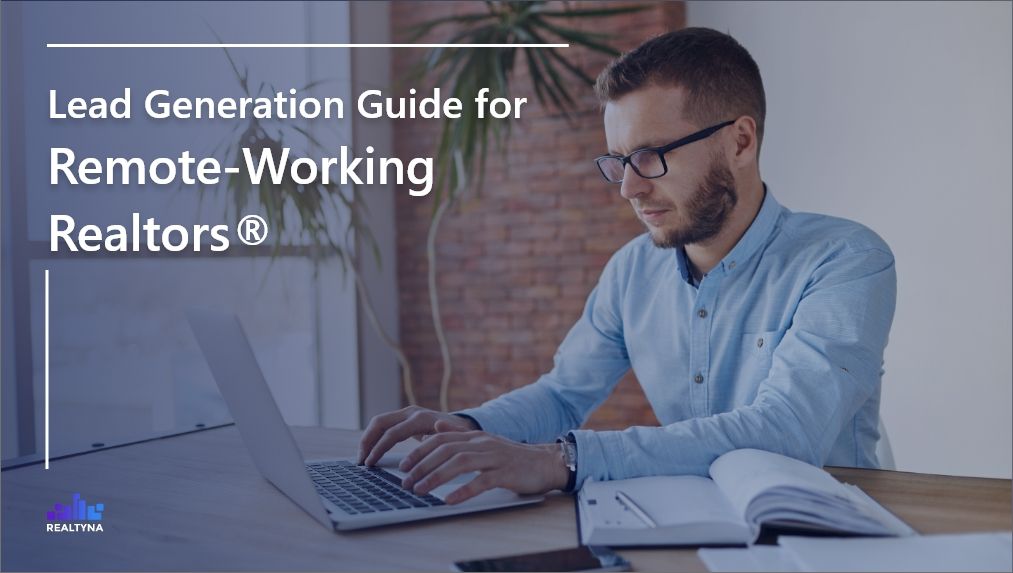 Lead Generation Guide for Remote-Working Realtors®
13 Aug 2021

Posted at 11:00h
0 Comments
Real estate is an essential part of the human community, and it cannot wait for things to return to normalcy. People and businesses still need properties to continue with their everyday lives. Real estate professionals have been adapting to the current business environment one way or another. Working from a virtual office is not a common activity.
Now that we are at this stage in time, finding new ways to generate leads and pursue real estate goals are two things at the top of every Realtor's mind. In this review, I am going to delve into some of the most practical lead generation activities, especially for those who work remotely.
How Can Real Estate Agents Work Remotely?
This question would have raised so many eyebrows two years ago. However, it is one of the most viable options to do business. Realtors have managed to do their business, which is very demanding and dynamic, with offices closed. Thanks to technology, here is how it became possible:
Open House
Thanks to the advanced technology available, real estate agents and their clients don't have to attend a showing in person. Live and video tours have become possible with high quality, even on a smartphone.
Closing
There are hundreds of applications that help you create, edit and sign contracts virtually. Once again, there is no need to visit multiple agents and clients to get a contract finalized.
Meetings
Zoom, Skype, Microsoft Teams, and over a handful of other applications have closed the gaps between us, the one created by limitations on in-person gatherings.
Lead Generation
As the most defining element of a Realtor's career, lead generation strategies are vital to the success of online businesses. In the following, we are going to review some of them:
Be virtually ubiquitous
Just like in the real world, you need to be seen by people in your community. Joining online events where people from all walks of life take part is a good start.
Offer community help
The best referral Realtors get is when they actually help someone in the community. If someone needs a plumber and you happen to know one, share it with them. They will return the favor.
Don't underestimate Zoom webinars
If you still cannot hold welcoming parties or neighborhood bash, take things online. Hold webinars on Zoom where you help newcomers to the area settle in, or provide steps on how to buy a house in the area. Read the following article for a complete guide on Zoom lead generation:
Zoom Lead Generation for Realtors
Update your tech side
If your website or CRM is outdated, get a new one. Make sure your provider is using the latest technology. This will ensure better compatibility with market needs and higher levels of security. RESO Web API is a good example of such technology.

Make sure your website is fresh and unique
Despite the growing influence of Linkedin and other social platforms, your website is still the best representation of your business. You can showcase your products and services and give people a tour of your portfolio. That will definitely add to the credibility of your brand. Let's talk about this one a bit more.
What Is the Role of a Real Estate Website?
With almost everyone doing business online, a feature-rich and responsive website becomes the first line of defense. It will be your:
Office,
Marketing platform,
and much more.
If you are based in the US and Canada and desperately need a website, or you are not happy with the your current website, contact the team at Realtyna for a free consultation today: