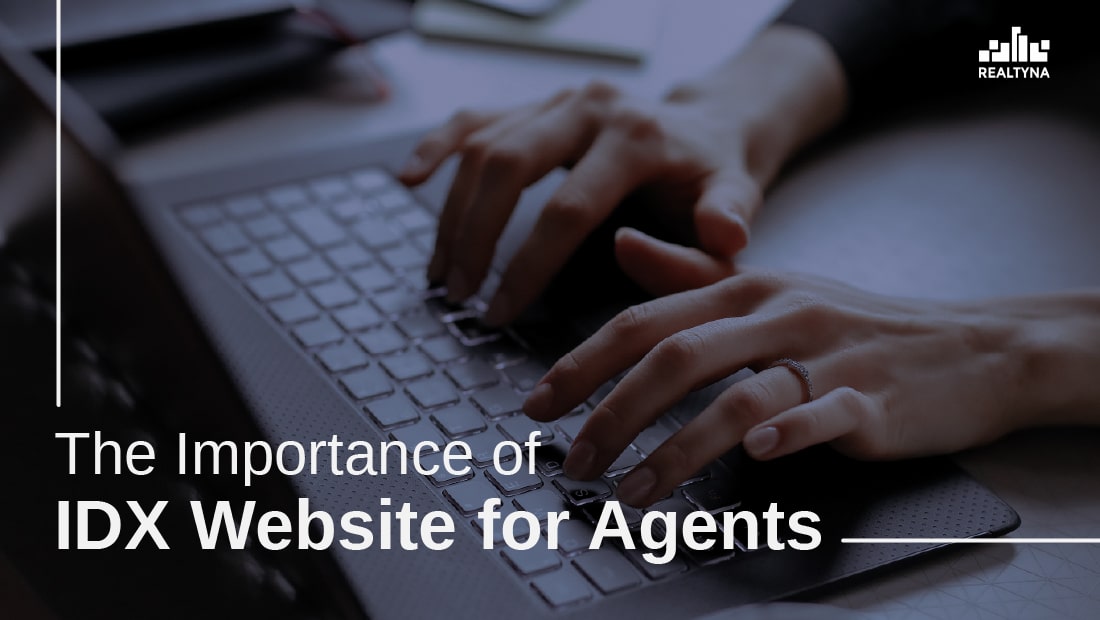 The Importance of IDX Website for Agents
21 Oct 2021

Posted at 11:00h
0 Comments
Running a website brings success in this technological world because everyone actively uses the internet to find various interests. The same applies to the real estate industry and customers trying to find their desired properties. This makes having a real estate website essential for real estate professionals.
Today we will discuss the importance of the IDX website for agents and the benefits of running a real estate website.
Let's dive in!
Why Real Estate Agents Need an IDX Website
You may be wondering why there is such a need for having an IDX website for your business. The answer to that question is very simple. If you want to achieve real success in this huge industry, you should have a real estate website that corresponds to your business's needs.
When someone is looking for property, what she\he does in the first place is that he googles and sees what options are available. The same applies to those people who are looking for real estate agents. They search for different properties, websites, real estate professionals, and they check everything before contacting someone.
From these above, what you may need as a real estate agent to achieve your goals is running a stunning IDX website, which will help you gain more customers, which simply means more leads for your business. But what are the essential features of the IDX website?
Let's find out together!
Essential Features of IDX Website for Agents
Website Designs
Running an IDX website requires much thinking on what it should look like or what can be considered the best website theme for it. Fortunately, there are so many website themes available on the internet that you can use to create well-designed IDX website. Check our articles on everything you need to know about Sesame theme and WordPress themes for Broker IDX website for more information.
Search Tools
When someone visits your IDX website, the first thing they usually do is search for the features and pages. Having good search tools is essential for your website because it simply brings more customers to your business. If you want your website visitors to stay for a long time, you should apply advanced portal search, which has all the features that make the search process easier and flexible for your website visitors.
Customer Relationship Management
You may have hundreds of website visitors daily, and many of them may be interested in buying\renting your properties. Customer relationship management or CRM helps you not to lose customers via having good communications with them. With this feature, you will be able to control your leads, assign the leads to agents or brokers, and quite simply, close more deals. For more, check our article on how customer relationship management improves real estate agents' work.
Last Several Words
In this blog, we have outlined the importance of the IDX website for agents. Running a real estate website is a huge responsibility, so you should have good communication skills with your customers. For more, check our article on how to offer the best customer service on your IDX website.
One important thing to remember is a good marketing strategy in the real estate industry. For more, check our article on what are the top marketing tools for your idx website.