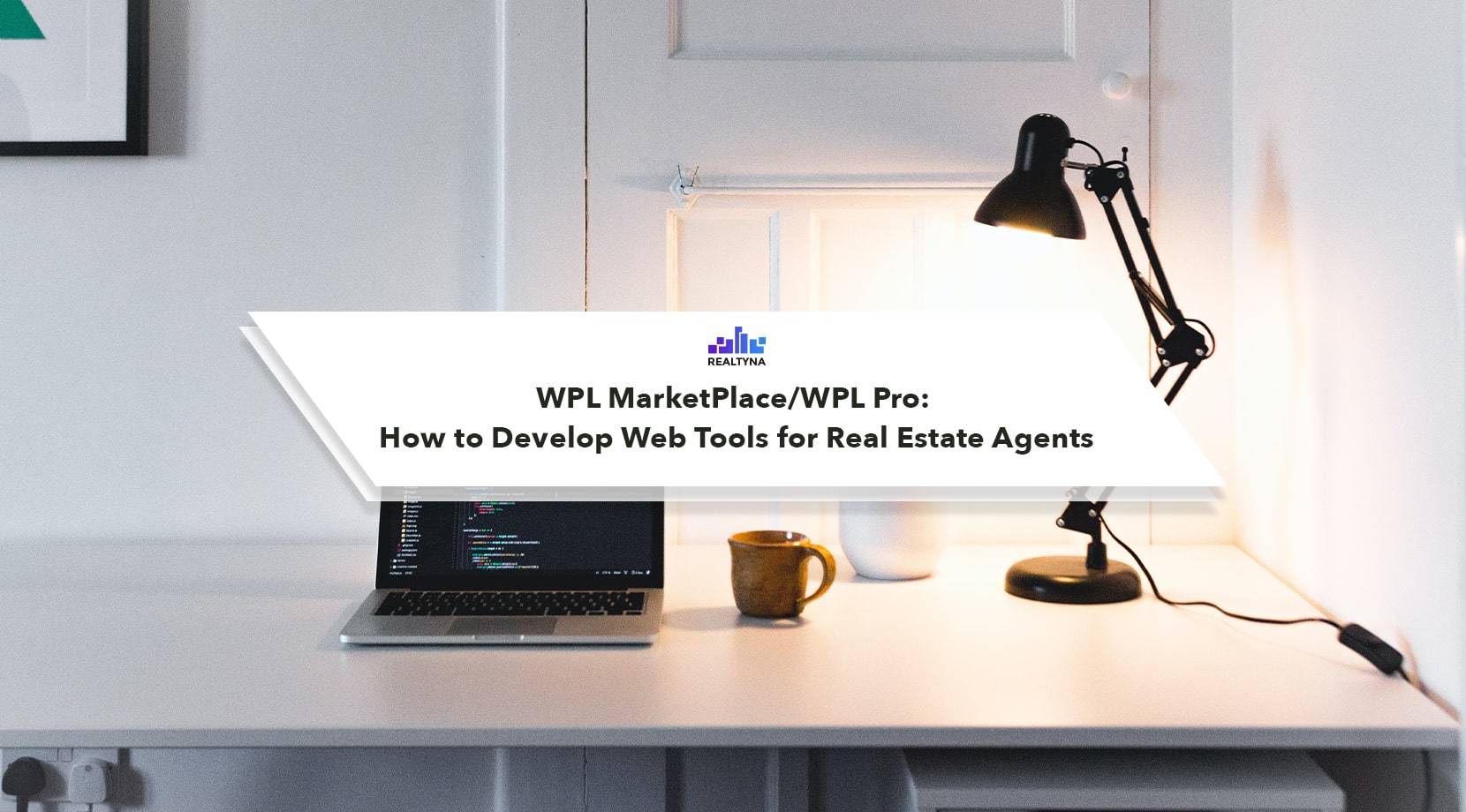 WPL MarketPlace/WPL Pro: How to Develop Web Tools for Real Estate Agents
20 Jun 2021

Posted at 11:00h
0 Comments
Real estate agents always want to see more "sold" signs with their real estate business. They evaluate their websites and consider building new ones. Agents seek websites that are easy to navigate, modern, clean, and have all the necessary tools they need to attain their goals. A real estate agent's job is already challenging as it is, and having a great real estate website should be the least of their worries. Although sometimes it might not be the case with the wrong website set up. We can all agree that having an effective online platform as a Realtor is as productive as having a physical office, if not even better. In today's world, where working from home is the new norm, agents want to remotely manage their real estate business. They need web designers and developers to provide the tools they need.
To help designers and developers connect with new real estate clients, Realtyna's offers WPL MarketPlace. WPL MarketPlace is a platform where thousands of designers and developers work to ensure that the needs of real estate professionals with regard to establishing a productive real estate website are met.
Before delving into the nitty-gritty of WPL MarketPlace, it is essential to understand what WPL is. WPL, an acronym for WordPress Property Listing, is a WordPress plugin that offers many features for building a real estate website. What Realtors are most interested in regarding WPL is how easy and productive MLS/IDX services can be integrated on their real estate websites.
WPL MarketPlace provides a way for experienced developers to design themes, add-ons, and other products for WPL and sell them to new real estate clients to help them solve all the challenges they face when establishing and managing their websites.
What Is WPL MarketPlace, and How Does it Operate?
Realtyna's WPL MarketPlace provides a platform where designers and developers share ideas and designs to help Realtors build the best websites hassle-free and without prior knowledge of programming.
Not only do designers share ideas on the platform, but they can earn money from all designs developed. Realtyna being a pioneer in the proptech industry, uses this platform to promote credible developers and designers worldwide who are determined to ensure that WordPress solutions for real estate professionals are up-to-date and meet the ever-changing technological trends. Through WPL MarketPlace, designers can directly contribute to the proptech industry while developing solutions to the issues that most real estate agents and brokers face daily while setting up their digital space.
How Can a Developer Join Realtyna's WPL MarketPlace?
A designer can become an author on the WPL MarketPlace and start earning as a proptech developer by clicking on the link below and filling out the required information.
Fill in your full name, phone number, e-mail address, and add a link to your portfolio, and Realtyna's support team will get back to you once your application has been reviewed and approved.
If you have any questions, contact us.
What You Need To Know About WPL Pro
Realtyna's WPL Pro is a real estate platform designed to provide all you need for your real estate website under one roof. This solution is one of the most effective tools for WPL platforms. And it has a variety of features, including:
Its standard server settings support over 100,000 listings (up to a million listings with server optimization) with an unlimited number of users.

WPL Pro is a scalable, flexible, feature-rich, and extendable

WordPress

plugin.

WPL Pro features a wide array of useful add-on extensions compatible with various business needs. It is worth noting that you can use WPL Pro to create a sophisticated website on its own.

You pay just once for WPL Pro and get lifetime updates and a whole year's worth of technical support, which is renewable in the second year.

It provides you with complete control over website plugins and content and is easily customizable.

WPL Pro can be installed on your hosting/server.
For more information, watch this video:
Real estate professionals can also try out the demo version of WPL Pro to fully understand how it works.