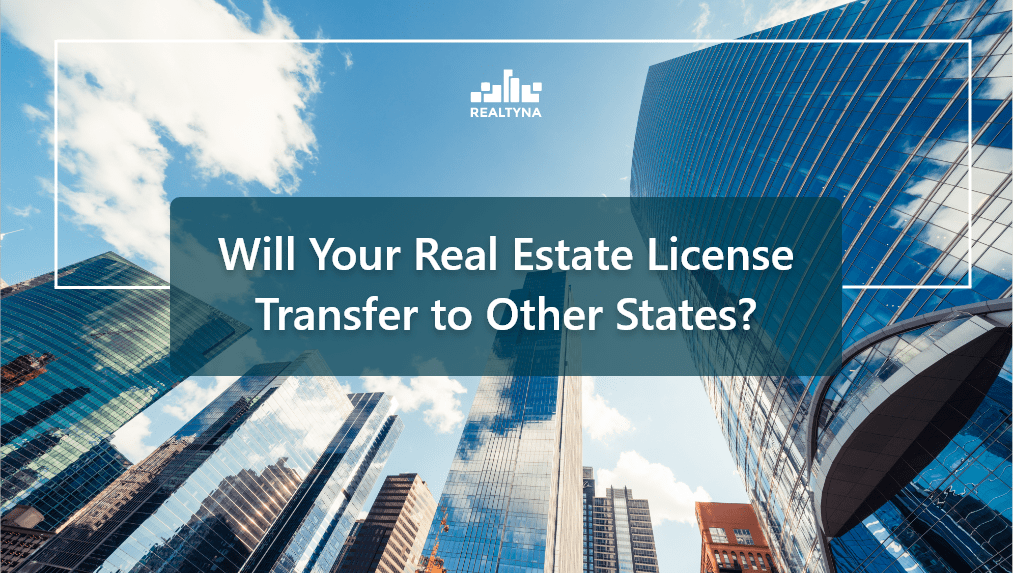 Will Your Real Estate License Transfer to Other States?
16 Jun 2021

Posted at 11:00h
0 Comments
Are you thinking about moving to another state but don't know what that means for your current real estate license? Are you wondering if it can transfer to your new state? Read on for more information.
Real estate is often a state-specific industry. Thus the laws governing real estate differ by state, and each state has different licensing requirements. However, this does not mean that a real estate agent moving to another state will have to start their real estate education and licensing process from scratch. With real estate reciprocity, agents can transfer their real estate licenses to other states without any hassle. This is, even more, the case for states like Colorado where the process is very straightforward for real estate agents. But we can't say the same for Texas because they do not have license reciprocity. Real estate agents wanting to transfer their real estate license to Texas are required to complete a pre-licensing course and pass the TREC exam.
What is Real Estate License Reciprocity?
There are reciprocity agreements in place in several states that allow real estate licensees from other jurisdictions to be licensed. This is very crucial for real estate professionals who live or work across state borders.
Real estate license reciprocity is a multi-state agreement that allows licensed real estate agents to become licensed in another state without taking additional real estate pre-licensing courses or passing a licensing test.
Note that reciprocity agreements don't inherently mean real estate agents and brokers can work in other states without a license. For example, in some states, real estate agents may take a brief online training course for a few hours to earn their licenses, depending on the licensing board's requirements.
How Many Types of Real Estate Reciprocity Agreements Are There?
Each state has its own set of rules and regulations for reciprocity, meaning it is state-specific. However, real estate reciprocity agreements generally fall into three distinct categories, seen below:
1. Full reciprocity: This involves states that allow all real estate agents to use licenses from any state. States with full license reciprocity include
Alabama

Maine

Colorado

Mississippi

Virginia.
2. Partial reciprocity: Real estate agents from certain states can take a pre-licensing course and take a license test with partial reciprocity, to use their real estate licenses in the new state. This is available for reciprocal states only. The states that offer partial reciprocity to real estate agents are:
Arkansas

Connecticut

Florida

Indiana

Iowa

Louisiana

Maryland

Idaho

Illinois

Nebraska

North Carolina

New York

North Dakota

Ohio

Nevada

Minnesota

Massachusetts

New Hampshire

Oklahoma

Pennsylvania

South Carolina

Rhode Island

Tennessee

Utah

West Virginia

Wisconsin.
3. No reciprocity: This involves states that deny reciprocity to all out-of-state licensees. The states with no reciprocity are:
Alaska

Arizona

California

Hawaii

Delaware

Kansas

Michigan

Kentucky

Missouri

New Jersey

Montana

New Mexico

Texas

South Dakota

Vermont

Wyoming

Washington
Bottom Line
To know more about your state's real estate reciprocity agreements, we recommend contacting the state directly to ensure you have the most up-to-date information and education requirements.
For more information regarding the real estate business, read 6 Real Estate Coaching Programs That'll Teach You How To Become a Better Real Estate Agent and 7 Best Real Estate WordPress Plugins With Free Demos.