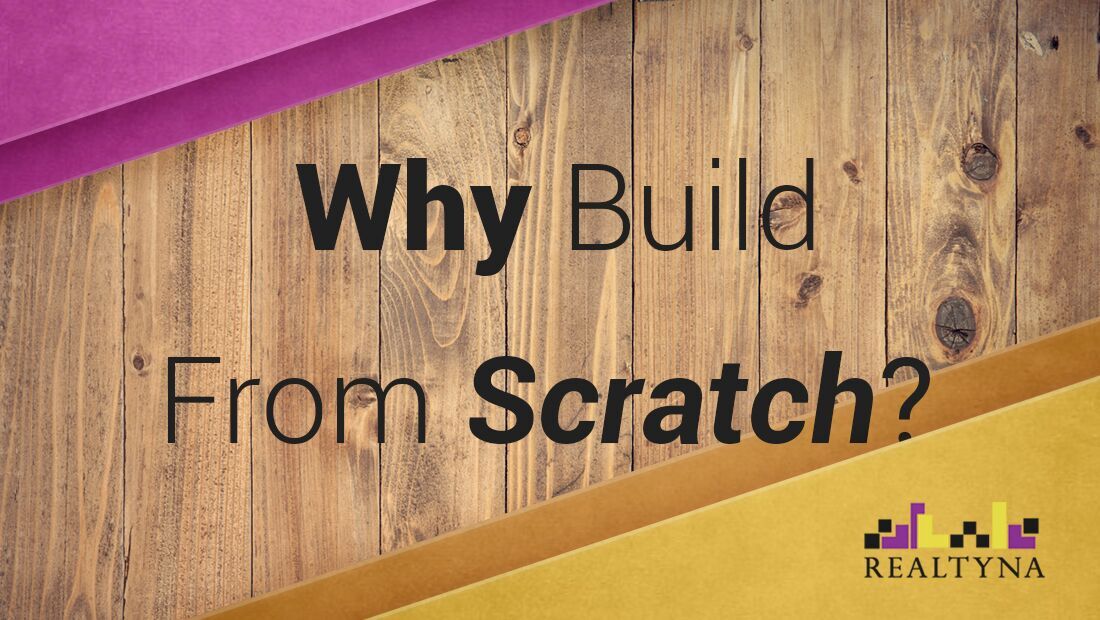 Why Build Your Site From Scratch When You Can Work With a WordPress Real Estate Theme?
18 Dec 2017

Posted at 16:06h
0 Comments
In this blog post you will learn why you should work with a WordPress real estate website
Building a new website for your real estate business can mean weeks of design and development. If your site is down at any point during this period it can mean lost leads and potentially lost sales.
This is why real estate agents should look to move as fast as possible through the development stage. One way to do it is to work with a WordPress Real Estate Theme.
These "templates" standardize the basic functions of a website allowing you to focus on personalizing your site to set it apart from the pack and configuring it to match your business model.
Realtyna offers nine WordPress real estate themes that are easy to use and are ready for IDX. You can see them all here: https://wpl28.realtyna.com/
Here are 6 reasons why you should build your a new real estate website with a WordPress Real Estate theme from Realtyna.
RETS Compatible
All of the themes offered with Realtyna products are RETS ready. With a WordPress real estate theme from Realtyna and RETS you will the most powerful IDX technology available with integrated listings, fast updates, and accurate data. We have more details here: https://realtyna.com/blog/wordpress-rets-plugin/
SEO
Realtyna's bread and butter is SEO, and rest assured all WordPress real estate themes offered on our site are optimized to boost your search engine visibility. With Realtyna all of your listings will be indexable or "readable" by increasing the likelihood that your site matches a relevant web search. We have more details on the SEO juice behind our themes and products here: https://realtyna.com/blog/best-wordpress-idx-for-seo/
Flexible Feautures
WordPress real estate themes on our site have a number of high-level aesthetic features, allowing you to choose the one that best matches your needs. Whether you need a splash landing page, a search bar in the header, or a photo carousel on the home page, our themes can provide it: https://realtyna.com/blog/real-estate-theme-for-wordpress/
Easy to Use
Our themes are easy to use, offering a number of options directly from your WordPress back-end. In addition, several of the themes Realtyna offers with its products use page builders, allowing you drag and drop elements to edit your website: https://realtyna.com/blog/tips-to-build-a-user-friendly-real-estate-site-with-idx-integration/
Lead Capture
A WordPress real estate theme from Realtyna includes a number of lead capture tools out of the box. With any theme purchase, you will get:
•Contact Agent > your contact information and photo will appear next to every listing
•Request A Viewing > a contact form for leads to easily contact the agent for a viewing
•Send to a Friend > with a few clicks users can forward a listing to a friend
•Social Media Share > allows your users to post listings to Facebook, Pinterest and Twitter
•Favorites > favorite a series of properties and request more information in a single submission
Advanced Add-ons
The WordPress real estate themes offered by Realtyna also support a number of optional, advanced add-ons. If you are looking to better manage client communications, we have a CRM. If you want to force users to register after a number of property views, we can do it with our Membership Add-on. If you want your users to be able to save searches, it's possible with Advanced Portal Search Add-on. These and other add-ons will integrate into your theme back-end providing you easy access to all your conversion tools.
A WordPress real estate theme will speed your website development to completion, saving you time and money.
To see some live client sites taking advantage of a WordPress real estate theme with Realtyna, check out our portfolio: https://realtyna.com/portfolio/
Or contact us for a free consultation about your site.