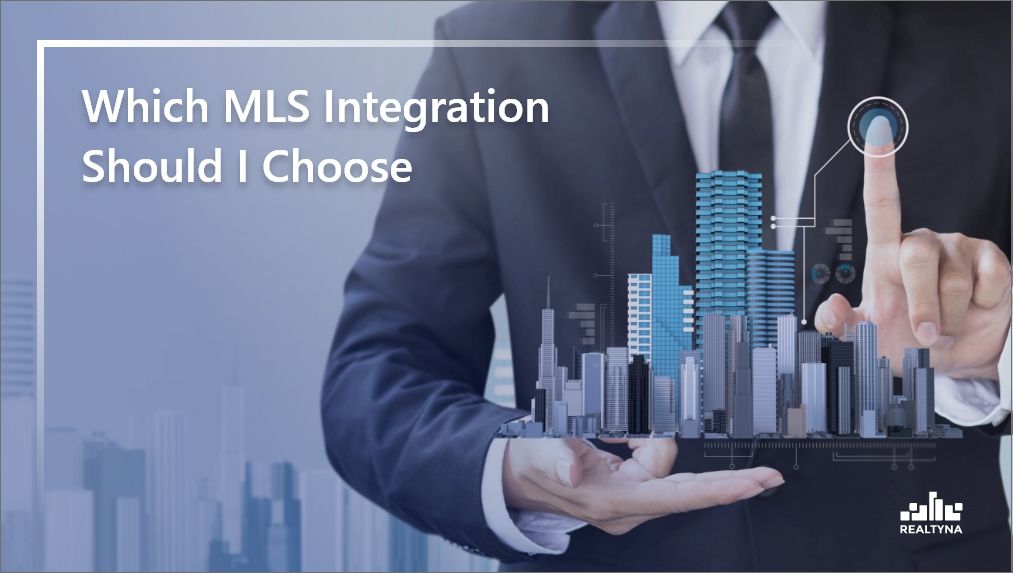 Which MLS Integration Should I Choose?
08 Jul 2021
Posted at 11:00h
0 Comments
There are numerous technologies to help you integrate MLS listings on your website. There are so many that sometimes you wonder which one to use. Whatever you choose, make sure the integration is organic.
Why Organic Integration?
With organic Integration, you get all the SEO value. With the help of organic integration, your website and listings will be displayed in the Google search results, which means every property gets to be a landing page.
In this article, I will show you different ways to integrate your MLS listings on your website.
Almost all MLS providers support IDX (Internet Data Exchange) or RETS (Real Estate Transaction Standard) as a standard for their members to display MLS listings on their own websites. This is called MLS integration.
WordPress IDX (Organic) is an IDX product from Realtyna®, providing SEO benefits with a monthly payment. With the help of Organic IDX Integration, you can connect your WordPress site to your MLS, hold merged listings, stimulate search engines to index your IDX display, and track more visitors to your site.
WordPress IDX (Organic) works similarly to Organic RETS Integration. Both provide for indexable property listings, allow users to host their own MLS data, and allow users to import and display listings from a certain area or with a certain property type. The difference is that Organic IDX Integration offers a monthly payment schedule instead of a one-time fee.
The Advantages of WordPress IDX (Organic):
Search Engine Optimized
It provides you with stronger SEO potential.
Data Control
Listings data will be imported to the website servers and generated on your front-end in the form of a WordPress page.
Easy to Use
Realtyna® products are compatible with several WordPress page-builders, providing you drag-and-drop functionality.
Lead Capture
Includes several lead capture tools including request a viewing, contact agent, social media share, and favorites.
RETS or the Real Estate Transaction Standard is a framework designed for data transfers across the real estate industry. The difference between IDX and RETS is that RETS data feeds are raw which means that you need additional software to clarify them on your site.
The advantages of a RETS data feed are, speed, data control, increased SEO content, and refresh rate. You can connect to several MLS simultaneously with RETS data feeds.
A disadvantage of a RETS is that the data feed will bring dozens of gigabytes of new data to your site, depending on the size of your MLS.
The Difference Between RETS and FTP IDX:
FTP IDX is slower compared to RETS. RETS has an XML platform. Therefore, the integration is easier and faster. Moreover, RETS-based MLS systems only submit the updated data, not the whole data, which causes the performance and speed to be higher in RETS.
Like older IDX solutions, Organic RESO API Integration allows you to bring listings from your MLS provider to your website. RESO API makes it possible to connect websites to MLS directly and update data on the fly, making it the fastest, most sophisticated solution on the market.
The difference between RESO API and RETS from the user's perspective is that it has a faster setup, frequent updates, and is more secure. But both have the same end result: MLS listings will be organically displayed on clients' websites with all the SEO value.
On a technical level organic RESO API is built upon an API, or application programming interface, rather than an XML feed.
VOW or Virtual Office Website is a set of policies and software that licensed real estate professionals can use to display listings on their website. Realtyna Organic VOW is a service to incorporate VOW listings on your website. It uses RETS and includes all VOW listings available for import from your MLS provider.
Realtyna Organic VOW gives you the chance to view and display historical real estate data to your clients, includes a compliance evaluation to ensure that your feed adheres to the more stringent rules, and lastly, it includes the Realtyna Membership Add-on, which will allow you to force users to register to your site, establishing the required client-agent relationship.
To sum up
As you see, there are many ways to integrate MLS listings into your website. The above-mentioned MLS IDX Integration, IDX (FTP), RETS, Organic RESO API Integration, and VOW are solutions that can help you develop your website and at the same time your real estate business. Good luck! For more information about organic MLS integration, see my blog: Organic MLS Integration and its Benefits: Guide 101