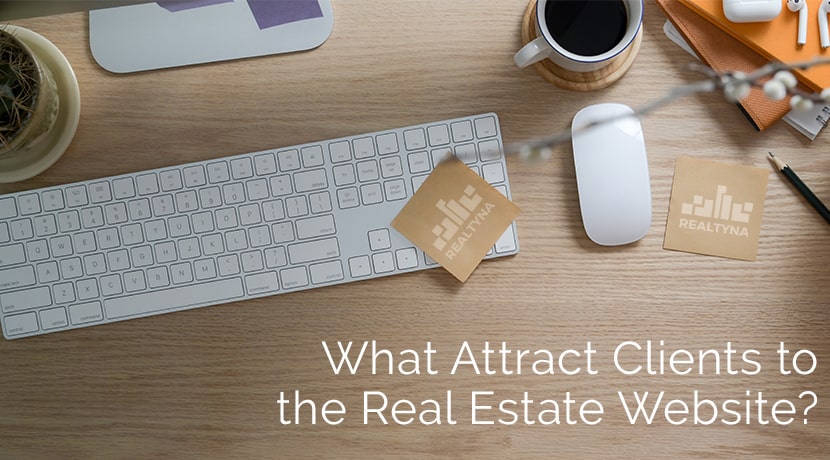 What Attract Clients to the Real Estate Website?
26 May 2020

Posted at 11:00h
0 Comments
It's very important to think of your online presence in order to have success and at least stability in your real estate business. When talking about online presence, the first thing we should mention is the website. The kind of real estate website agent has determines the number of leads he can generate.
What makes the website strong? What will buyers or sellers find attractive on your real estate website? Let's discuss some of the most important things agents should pay attention to on their website.
Well Organized Listings for Your Real Estate Website
Listings are what attract buyers' attention. How the listings are organized on your website is important. Is it easy to navigate to them? This determines what the website UX will be. Try to think, what makes your listings attractive? Is the quality of the pictures good? Is your website theme appropriate for your listings? How fast are the listings loading on your pages? If everything above checks out, this means that your listings are well organized on the website.
Real Estate Website Features
There are some important website features every agent should have to attract buyers/sellers' attention. This includes features like advanced search, which allows your website users to find their desired data in a short period of time.
One more important feature is demographic tools. When choosing a house, buyers always want to know more about the area where they are going to invest. Providing your website with a variety of information will become the reason for a good UX.
Also, one more important thing is mobile responsibility. Whether your website is responsive or not determines the choice your website users may make.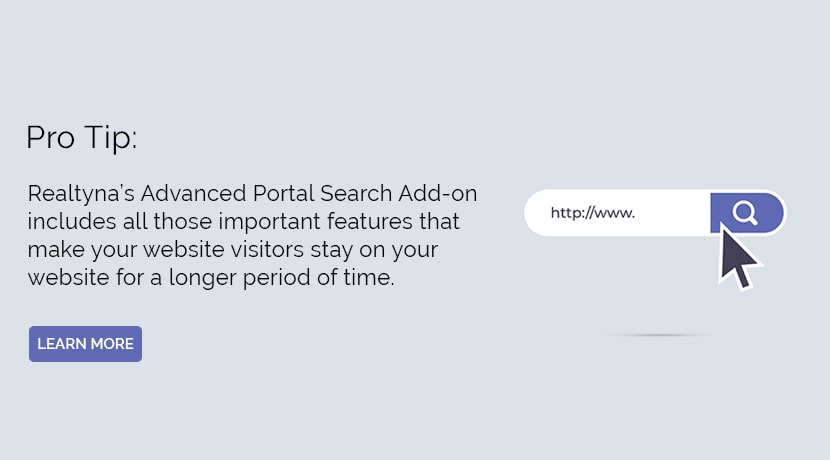 Quality Content
Content is what makes your website rich. Good content means more website visibility and more visibility means more organic leads. How can you make the best content?
Blogs-Good blogs will make your website more attractive to clients. You can write blogs about various things that may be beneficial for your website visitors. Also, make sure that your website content contains video blogs too. Video blogs attract buyers' attention because people enjoy videos more than any other kind of content.
And generally, good content is when there are clear and simple sentences. You should use keywords naturally and actively. Also, use internal links, so search engines will rank your content highly.
CTA
CTA-Call To Action buttons are also very effective for generating leads. You should consider using a CTA on every page of your website and in every possible place. For example, you can use different buttons in your blogs and ask users to comment or write to you for more information.
Reviews
As a real estate agent, you need to build trust on your website. What is the best way to do that? It's client reviews. Customers purchase when they trust the product and company. So, showing what other clients think about your business and how satisfied they are, persuades them to work with you.
Realtyna's review and rating add-on helps you to build trust on your website. With many other benefits, it gives you the opportunity to manage and approve the reviews and ratings on your website.
Did you find the information interesting? See our blogs: What Every Real Estate Website Should Have and How to Promote Your Real Estate Website Successfully?
Question or Feedback? Drop a comment below.