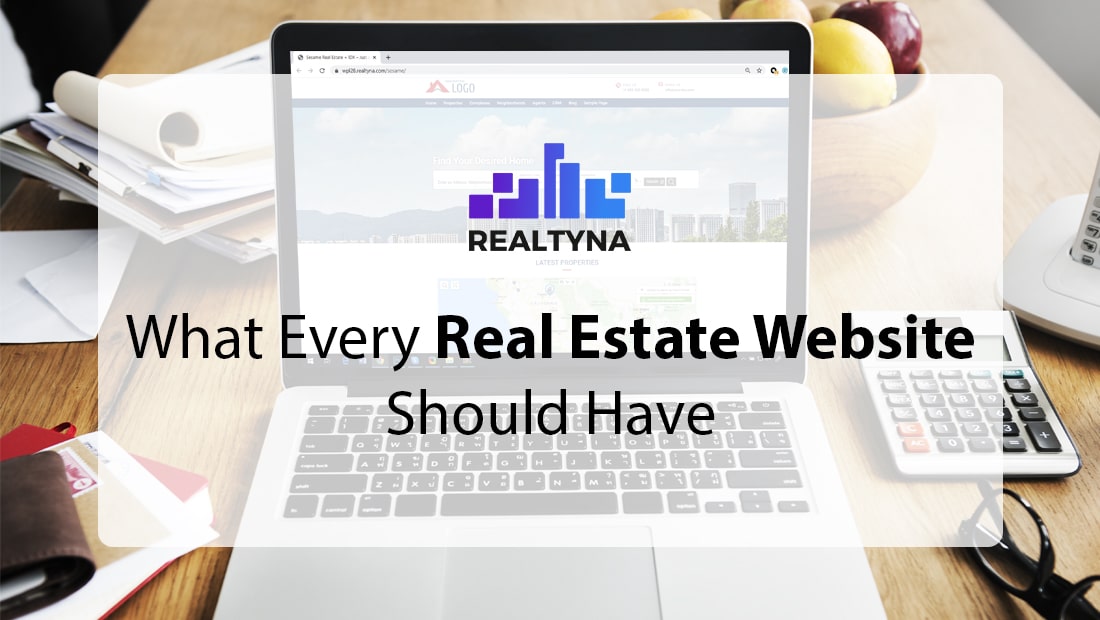 What Every Real Estate Website Should Have
03 Mar 2020
Posted at 11:00h
0 Comments
Having a complete, well-designed real estate website can make a huge difference for real estate agents and agencies. Home-buyers will visit and stay on the website that is informative enough to provide high-quality service for its users.
The question is, what should a real estate website include in order to keep customers happy & satisfied.
IDX (MLS Integration) for Real Estate Website
As you are probably already familiar, IDX solutions connect your WordPress site to your MLS and integrates all of your listings. With this organic MLS integration, you can encourage search engines to index your IDX display and attract more visitors to your site.
Professional Pictures of Properties
Professional pictures are a basic, but fundamental, part of a well-presented property. Low quality, pixelated visual media is not that attractive and it can be unpleasant for the eye. First of all, it's hard to understand the main aspects of the property if the shot is messy. Also, if the picture is taken from the wrong angle, it can hide all the beautiful features the property might have. The proper visual side of the property or building is one of the key factors of productive lead generation.
The website should transfer information from the web to the user in the simplest way. Either it's the design or content. Clients appreciate simplicity, so it should be easy to understand for the user. Let go of too many technical terms from the homepage and make the design suitable for your audience. Make the main aspects of the website easily accessible: Put the search wizard on the upper side and list your best properties on the most accessible page. These little details might not seem too important but together, they make a significant difference.
Advanced Search / Navigation for Your Real Estate Website
When homebuyers look through thousands of listings, they will need some kind of tool to filter the information and make it adjusted to their needs. An advanced search function should be implemented in any real estate website for the most productive searching process and for the client's comfortable experience.
The same principle goes with navigation. Users should be able to have the necessary information about the location of the property, which can be guaranteed by proper navigation implementation.
Information About the Complexes/Neighborhoods Nearby
It's not enough to just list a property and let it be. When a buyer is checking out the property, he or she will probably have questions about what the complex services provide. If the buyer is not familiar with the neighborhood, questions about the nearest school, transportation or shopping place will likely arise.
To make sure that the buyer has all the necessary information about their next property area, it will be thoughtful to implement the Complex or Neighborhood add-on on your real estate website. This way, you can show your neighborhood expertise or all the benefits to specifics complexes.
Blogs/Reviews
Nowadays, high quality, informative content is what's needed to keep your website running successfully. Algorithms of searching tools like Google are changing and the new tendency is to provide as much quality content as possible. So if you want to improve your ranking and slowly shift to the top, start a blog on your real estate website. Provide users with valuable information and do it regularly. This way, your readers will develop trust in your services and choose you over your competitors.
Reviews/Testimonials service is another demanded integration to make your customers evaluate your real estate website properly. Once you build up strong, positive feedback from your past customers, based on their experience with you, you'll have more buyers attracted to your service.
These are the needed implementations you should have in order to make your real estate website grow in a successful way. Check out our other article if you'd like to know more about improving your website performance.