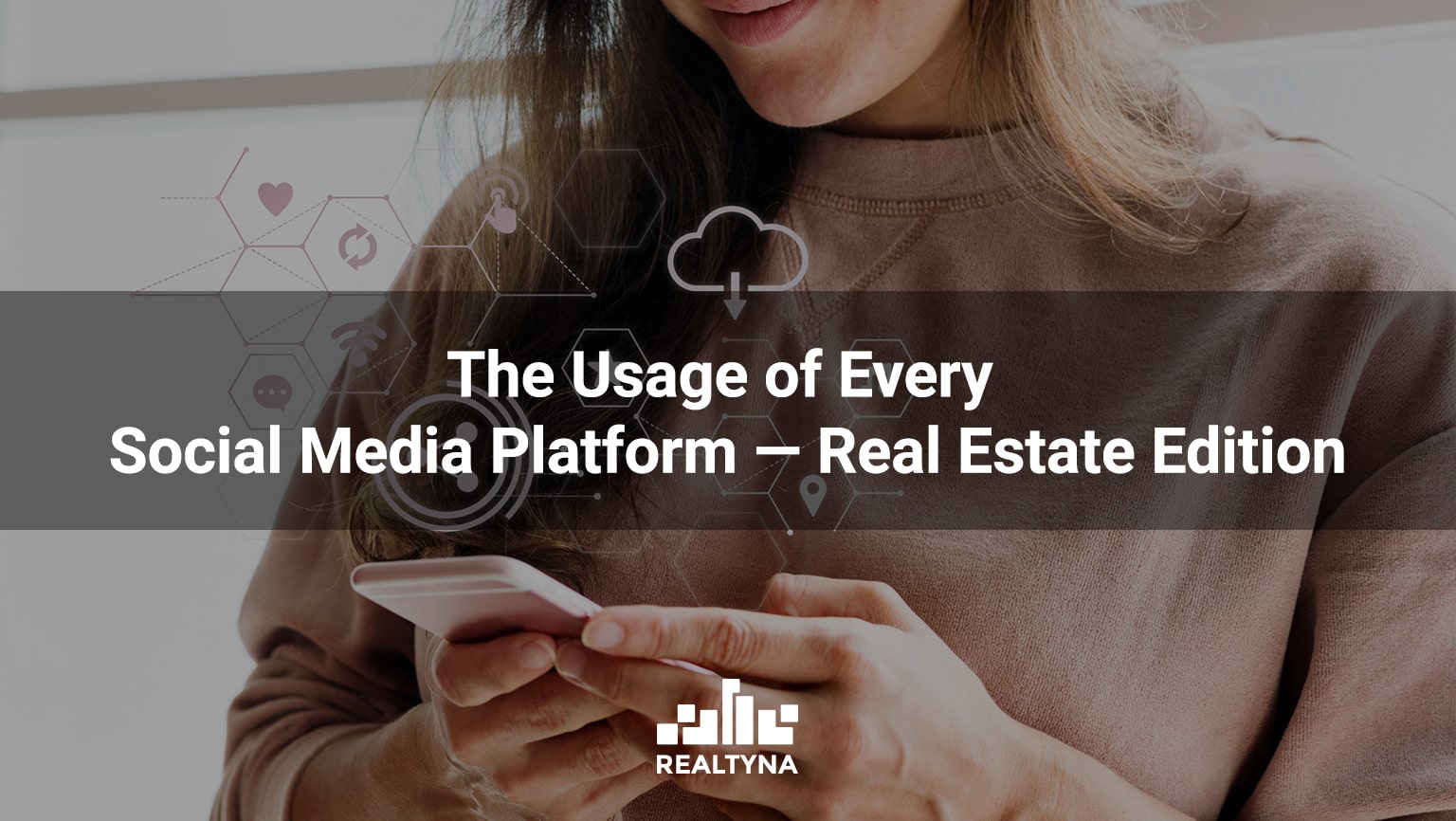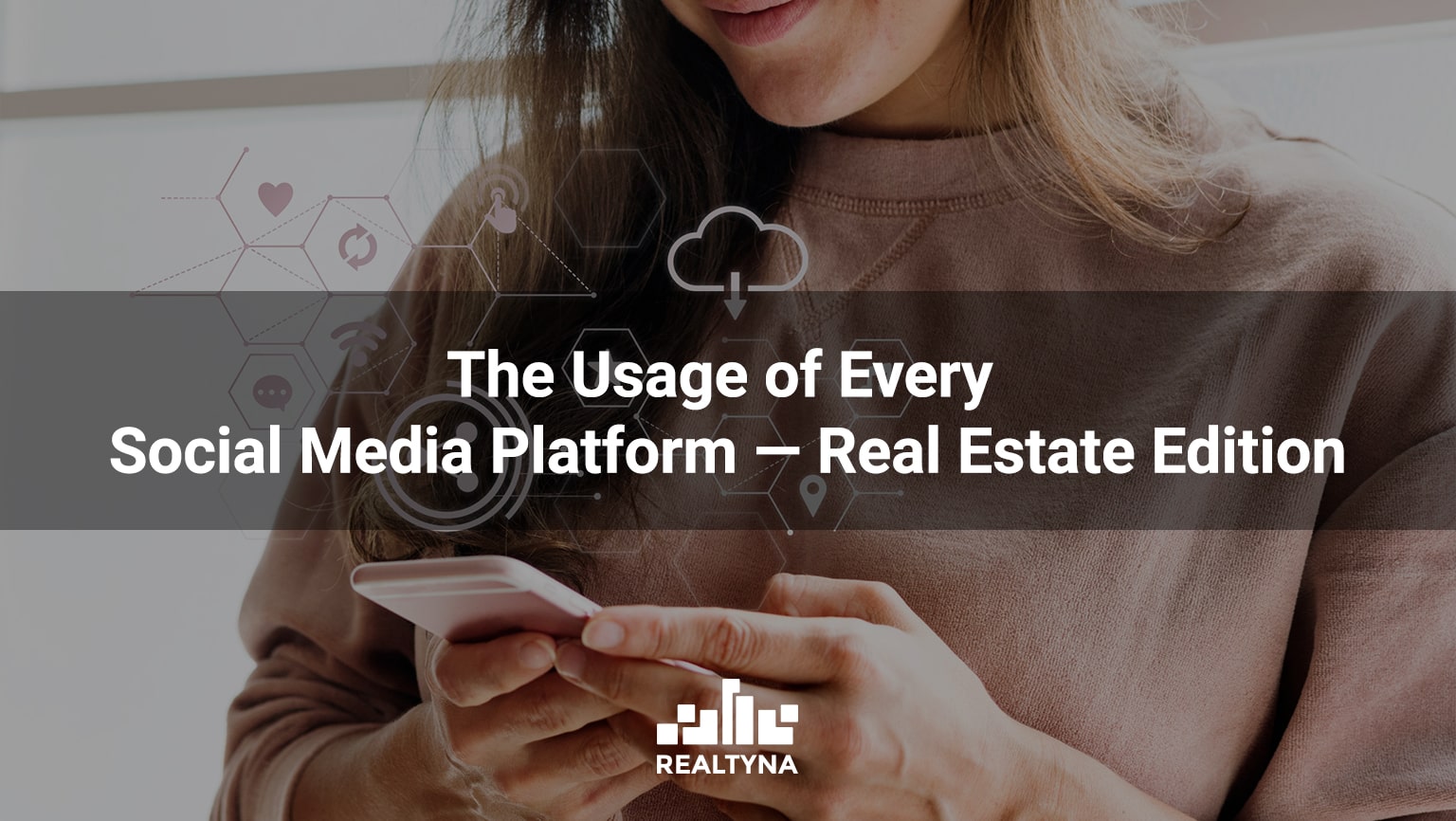 The Usage of Every Social Media Platform — Real Estate Edition
14 Apr 2021

Posted at 11:00h
0 Comments
Nowadays, the internet is used for different purposes by people all over the world. One thing we definitely know is that if you want to be successful, you should use every social media platform. Real estate professionals chose this as well because they see how the internet can make a person successful.
The only problem here is that using only one social media platform is simply not a way to success. Just imagine, if you only have a YouTube channel and no other social media platforms. Of course, no matter how successful your videos are, you will be less successful compared to those who use different platforms.
In this blog, we are going to outline some of the main social media platforms and how these platforms can be used by real estate agents and professionals.
Let's jump into it.
Social Media Platforms
If you want to be successful in your career, then having different social media platforms is one way to the road of success. Sometimes, it is very hard to determine which platform fits your needs or interests best. Here, we will review the main social media platforms and how you can use them as a real estate professional:
YouTube
YouTube is a huge and leading platform for uploading videos. This can be considered like most of the popular platforms nowadays. Thousands of videos are uploaded on a daily basis. YouTube is definitely an opportunity that can be used by real estate agents, companies, Realtors and everyone in this industry. We already have one blog about YouTube Marketing: Fresh Ideas from Real Estate Influencers where you can check out marketing ideas on YouTube.
Facebook
Facebook is another huge social media platform that can be used for different purposes. Facebook allows you to have a huge audience by creating a page or group related to your area of activity. Creating groups for certain areas, this is very popular nowadays. Real estate agents also are using this platform to interact with their followers by going to live, uploading small videos related to the real estate industry, and writing interesting posts. With the help of Facebook, they are gaining more audience and customers.
Instagram
Sharing photos and videos is what we do on Instagram in order to gain more followers, or at least, not to lose our followers. Simply put, the more videos or "days" you have, the more popular you are on Instagram. Instagram allows you to upload small videos and go live in order to answer your followers' questions. What do followers mean? Followers definitely mean more leads and more success in the real estate industry.
There are several things you can do to enlarge your audience:
Upload professional photos on a daily basis;

Start using "days," which will help you to gain more clients and followers;

Upload beautiful listing photos;

Go live when you have something important to share with your audience;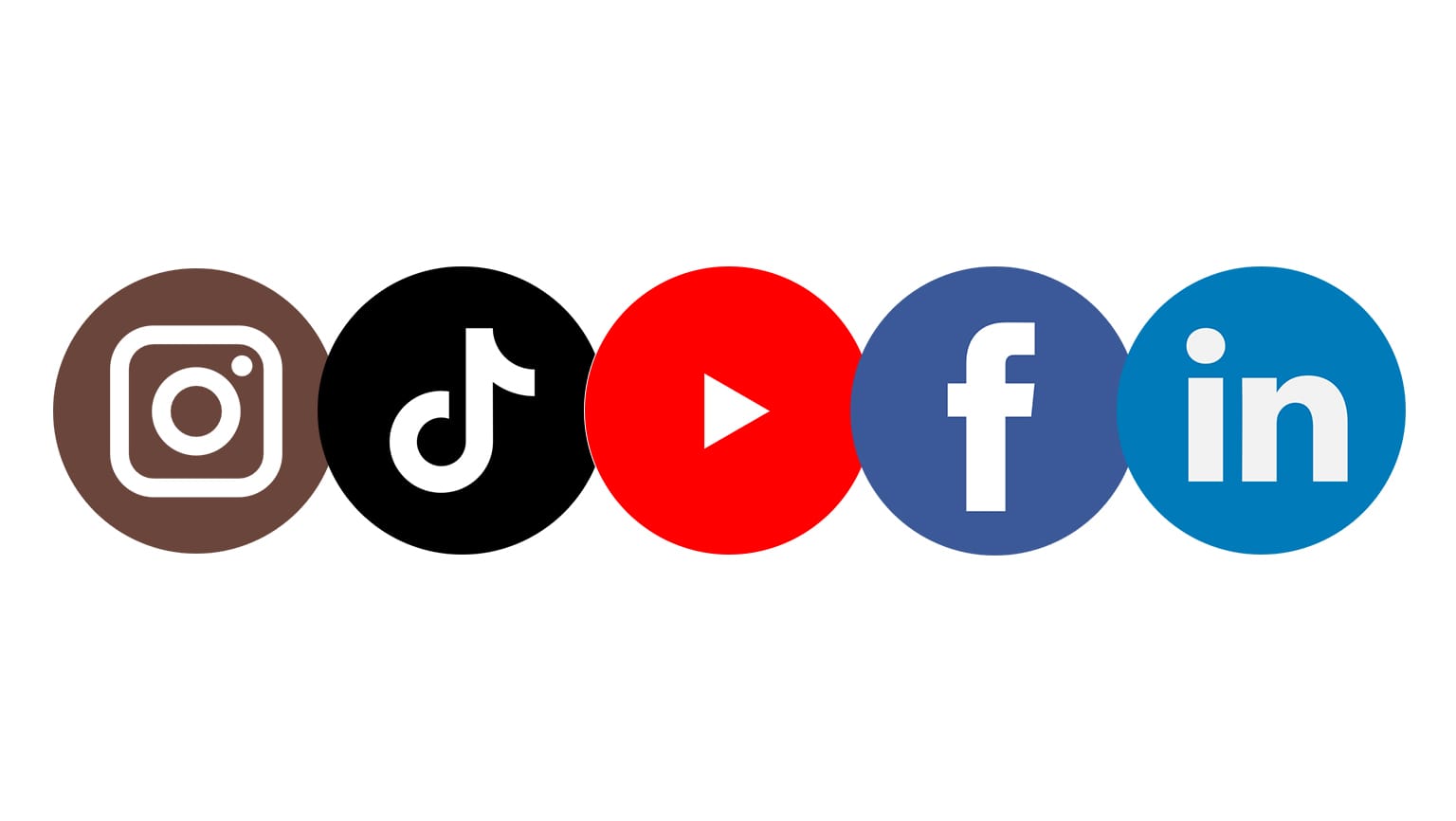 TikTok
TikTok is now one of the most used apps on the internet. This app was mainly designed for Gen Z. It is the leading destination for short mobile videos, so many different people are using this app nowadays, and it somehow re-unites different generations.
As TikTok evolved and became an app for marketing as well, real estate agents started taking short videos to speak about tips and tricks, to analyze the real estate industry or just to entertain their followers by showing them the property they're working on.
As you can see, these are very different online platforms, but despite their differences, they can be used for 3 main purposes: to spread your word, to gain an audience and to help others on their road to success.
LinkedIn
LinkedIn can be considered as the main social media platform that helps you to manage your professional identity. You can use your LinkedIn account to display your resume, enhance your professional reputation and search for jobs.
It is still quite similar to Facebook, for example, because it allows you to connect with your co-workers, people with similar interests, and it gives you an opportunity to engage.
LinkedIn is simply one of the social media platforms that real estate professionals should be using.
Suggestion From Author
Active engagement on the internet is the best way to success. As the real estate agent, if you are popular on social media, then definitely, you will have many more leads and clients compared to those who aren't popular or active on social media.
Here is what I would like to suggest to real estate professionals:
Don't waste time; start building your community today, and you will definitely see success tomorrow.
Time flies faster than we imagine, so there is no time to lose thinking about your future content. Are you a real estate professional? If yes, there is definitely a huge list of topics you can speak/post about without much thinking.