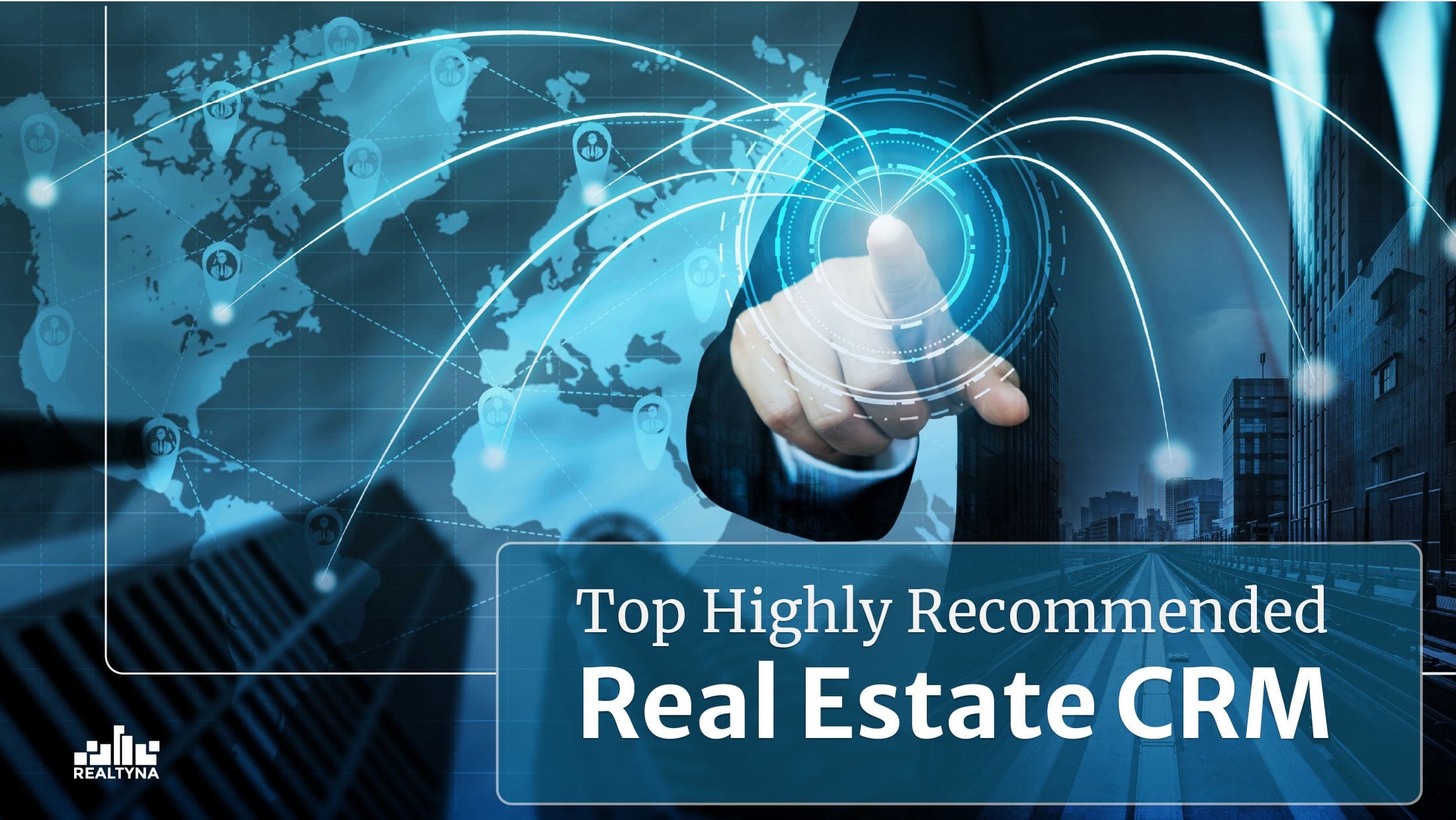 Top Highly Recommended Real Estate CRM
20 Sep 2021

Posted at 11:00h
0 Comments
To succeed, real estate businesses, whether residential or commercial, must be highly customer-focused. Realtors have a lot of data to deal with from comprehensive information on leads, customers to properties. With today's technology, agents and brokers need convenient solutions to manage their lead portfolios, customers, and teams. Real estate-specific customer relationship management (CRM) software that is carefully designed will significantly simplify that process.
The best real estate CRMs allow brokers to manage their teams, see real-time data analysis, and integrate third-party data sources at an affordable price.
What Is Real Estate CRM?
Customer relationship management (CRM) software is built to assist you in controlling your real estate firm from a single system, whether you are in your office or on the road. It has several functions. Aside from managing real estate leads, the system will also help you keep up with real estate trends by offering smooth access to multiple real estate lead platforms.
What Are the Best CRMs For Real Estate Agents and Realtors?
When reviewing real estate CRMs, you can spend a lot of time sifting through, finding the best features, benefits, and pricing. This process can be challenging, but don't worry. We have done all the legwork for you. Continue reading to find out which CRM is best for real estate professionals.
WPL Real Estate CRM is a customer relationship management system designed exclusively for real estate agents and brokers. It is unquestionably one of the most recommended CRM systems in the real estate industry. It allows you to keep track of all of your leads in one place. It is a sophisticated yet streamlined solution for lead management, automated lead generation, lead follow-up, and a whole lot more. This allows you to handle your clients' needs and keep track of what your prospects are interested in. Therefore, you will be able to develop even more compelling solutions for your potential homebuyers.
Features
Easy to use

Lead capture

Keep track of online activities and gather information you require from leads.

Enhance your business's interaction with customers.

Improve your conversion rate by using lead segmentation tools.

Get a grasp on the sales pipeline.

Can sync it with other CRMs
HubSpot
Although HubSpot is not primarily built for real estate, it is an excellent customer relationship management system. The core CRM is free. However, to gain access to most sales, marketing, and customer service functions, you'll need to upgrade to a premium Hub, which can be expensive.
Features
Two-way sync with other apps through PieSync

Lead management

Customer service functions

Sales and marketing functionality
Related searches: CRM as the Main Tool for Real Estate Websites and What Does a Real Estate CRM Stand for?